Cheat on denim with contemporary corduroy fashion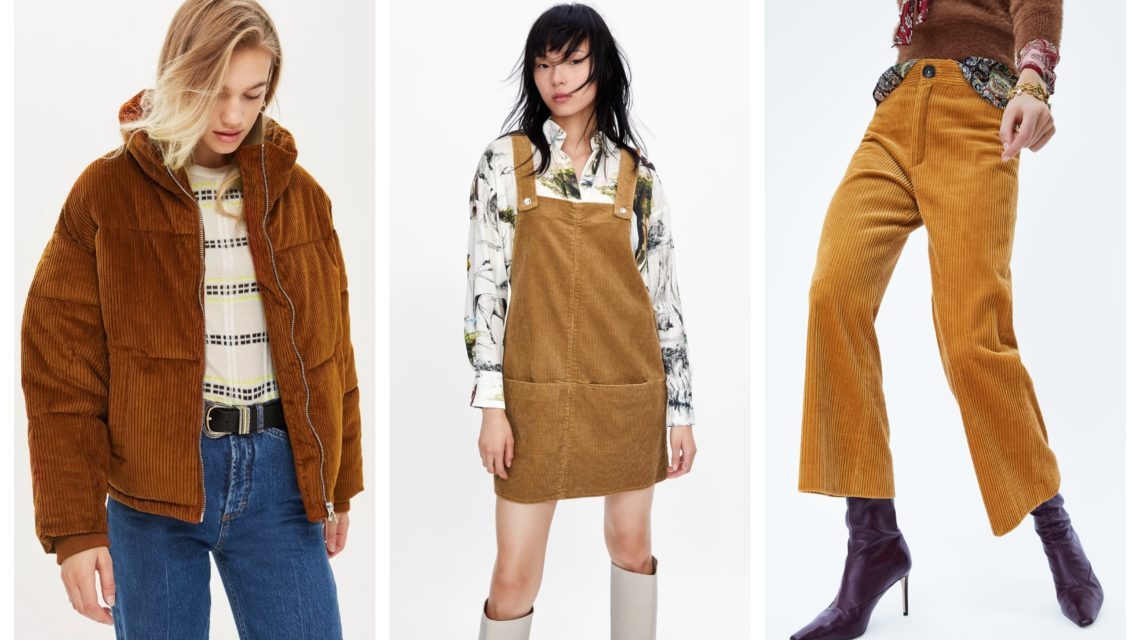 If you can see past all the leopard print pieces on the high street right now, you will notice that corduroy fashion is also back in the game!
Taking cues from the 70s, the rigged fabric was given a trendy makeover and now it can be found in a plethora of shapes, colours as well as styles.
Even though it used to be referred to as "a poor man's velvet," corduroy is, in essence, a ridged form of velvet. The soft but also durable fabric first became popular in England and France in the 1700s. Some suggest it was named "corde du roi" which means "cord of the king".  However, since the fabric was used to make clothing for royal servants, others believe this (false) etymology was made up by a British manufacturer who hoped to glamorise the material.
In the 70s, Gianni Versace released a line of men's clothing in corduroy. Fast forward to autumn/winter 2017 fashion shows, multiple influential brands including Marc Jacobs, Prada and also Mulberry incorporated this trend into their collections. And now, the popular material can be found in many high street stores in Aberdeen.
We picked 10 corduroy pieces we think would make a great addition to your autumn wardrobe. See our selection of top 10 cord pieces below and let us know what you think in the comment section on Facebook.

Chunky Corduroy Puffer Jacket
Look trendy with this tobacco chunky corduroy hooded puffer jacket.
£59, Topshop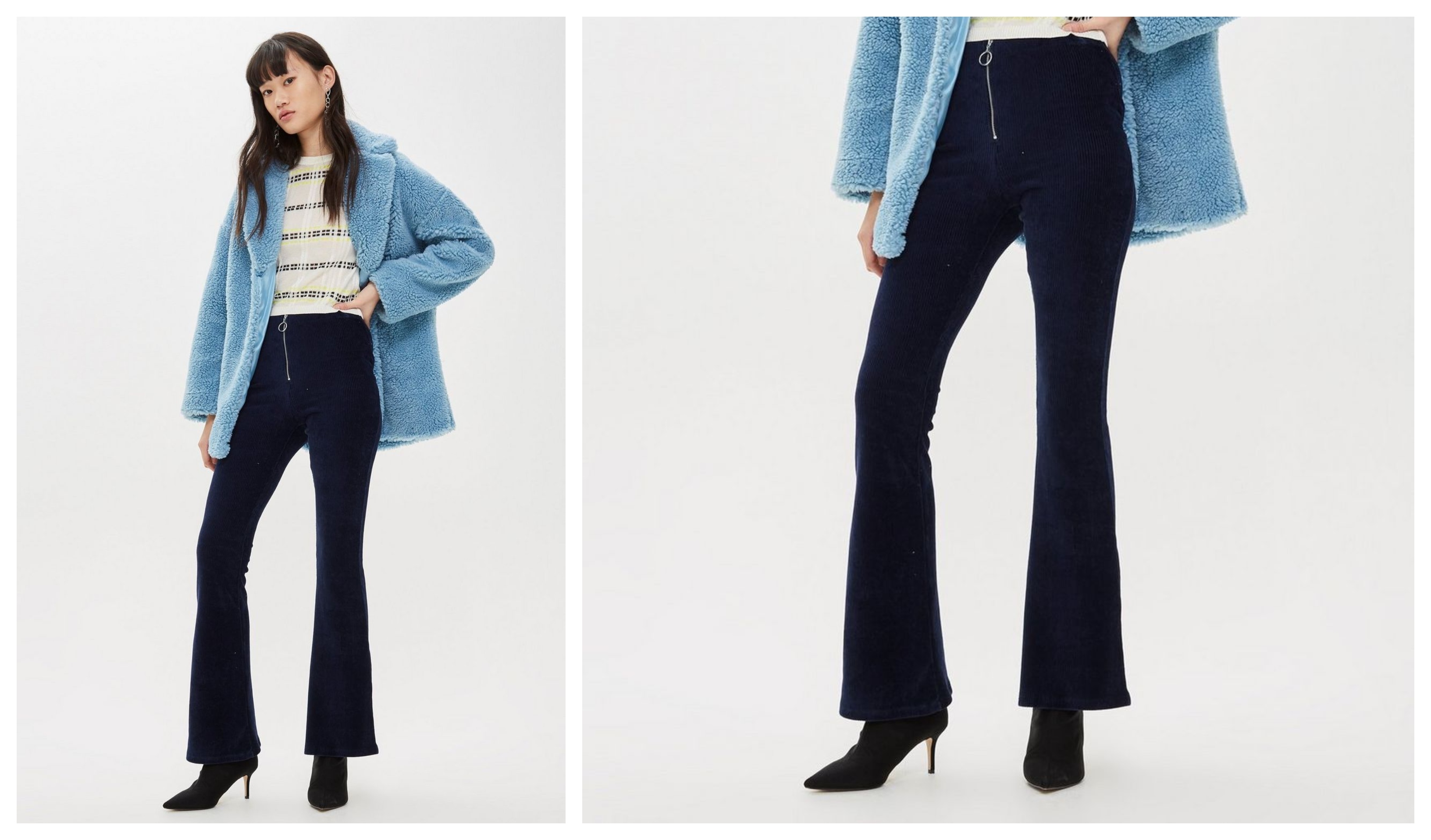 Corduroy Flares
Featuring a centre front zip with ring pull, these stylish trousers would look great paired with high heels or boots. See our edit of kitten heels here.
£29, Topshop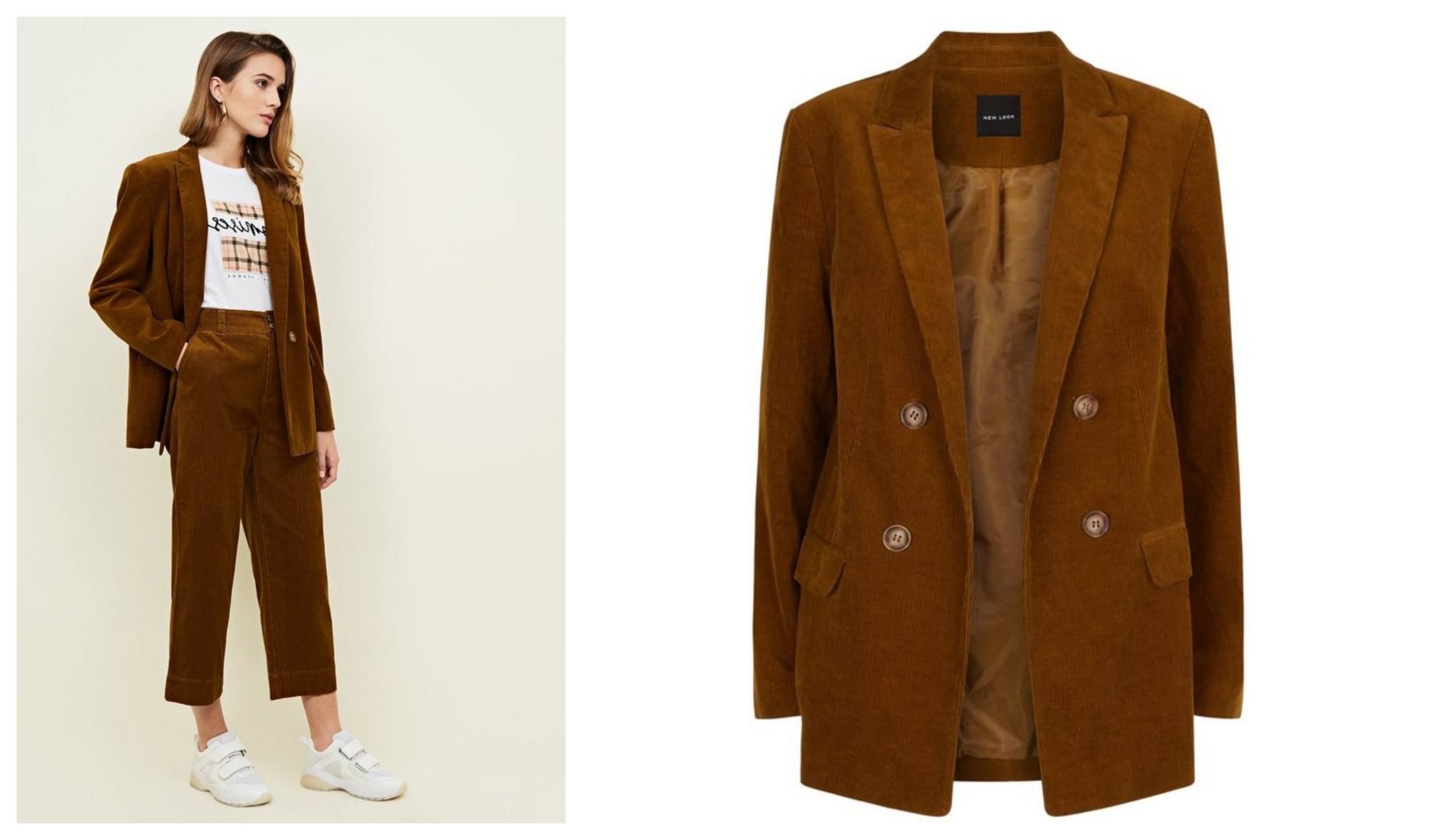 Rust Double Breasted Blazer
Be effortlessly chick thanks to this cool blazer which you can buy in three wonderful colours.
£34.99, New Look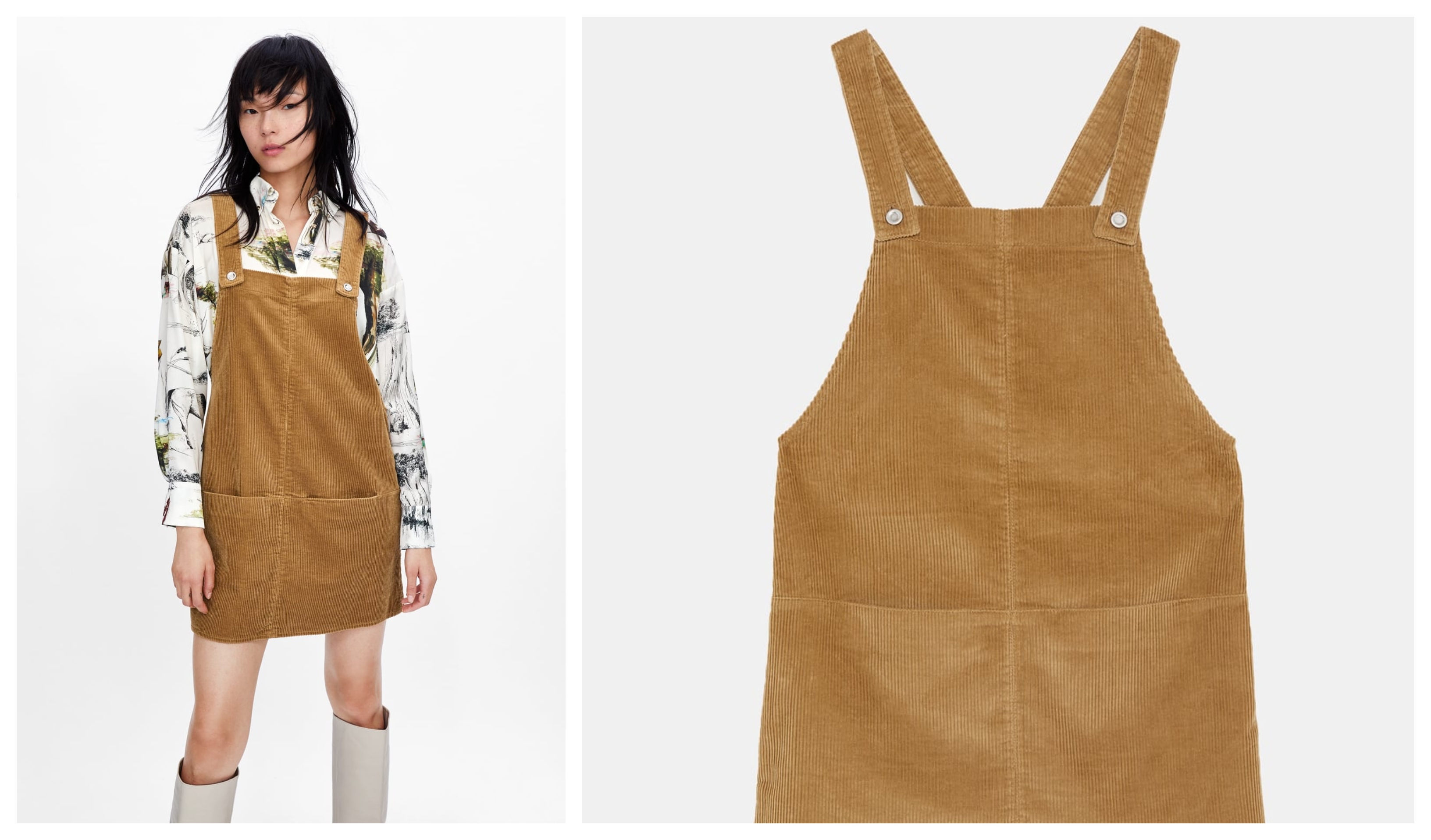 Corduroy Pinafore Dress
This short dress with a square-cut neckline and wide straps with button fastening features a front in-seam pockets.
£29.99, Zara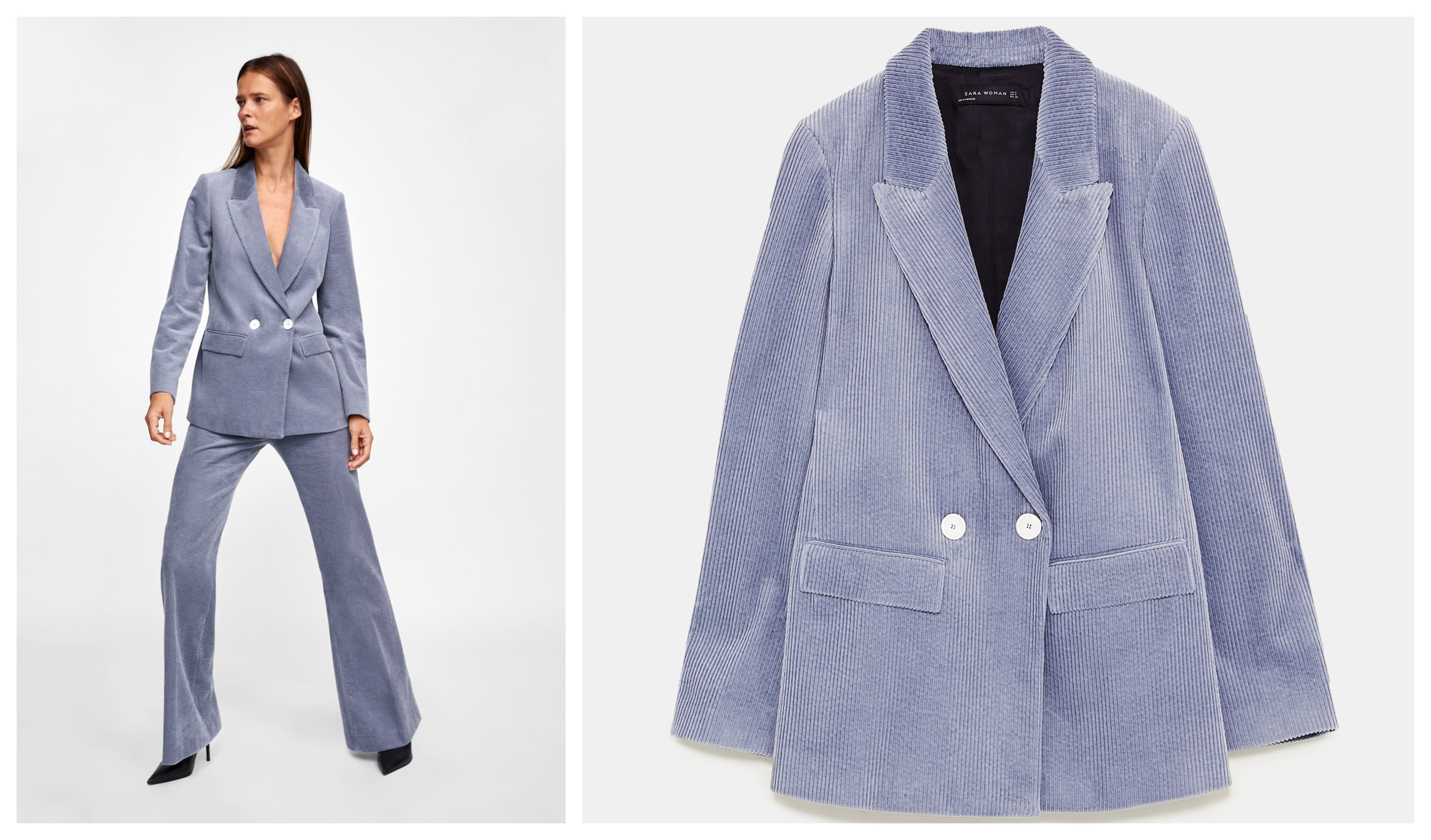 Double-breasted Corduroy Blazer
Add a touch of light blue style to your workwear with this comfortable blazer.
£69.99, Zara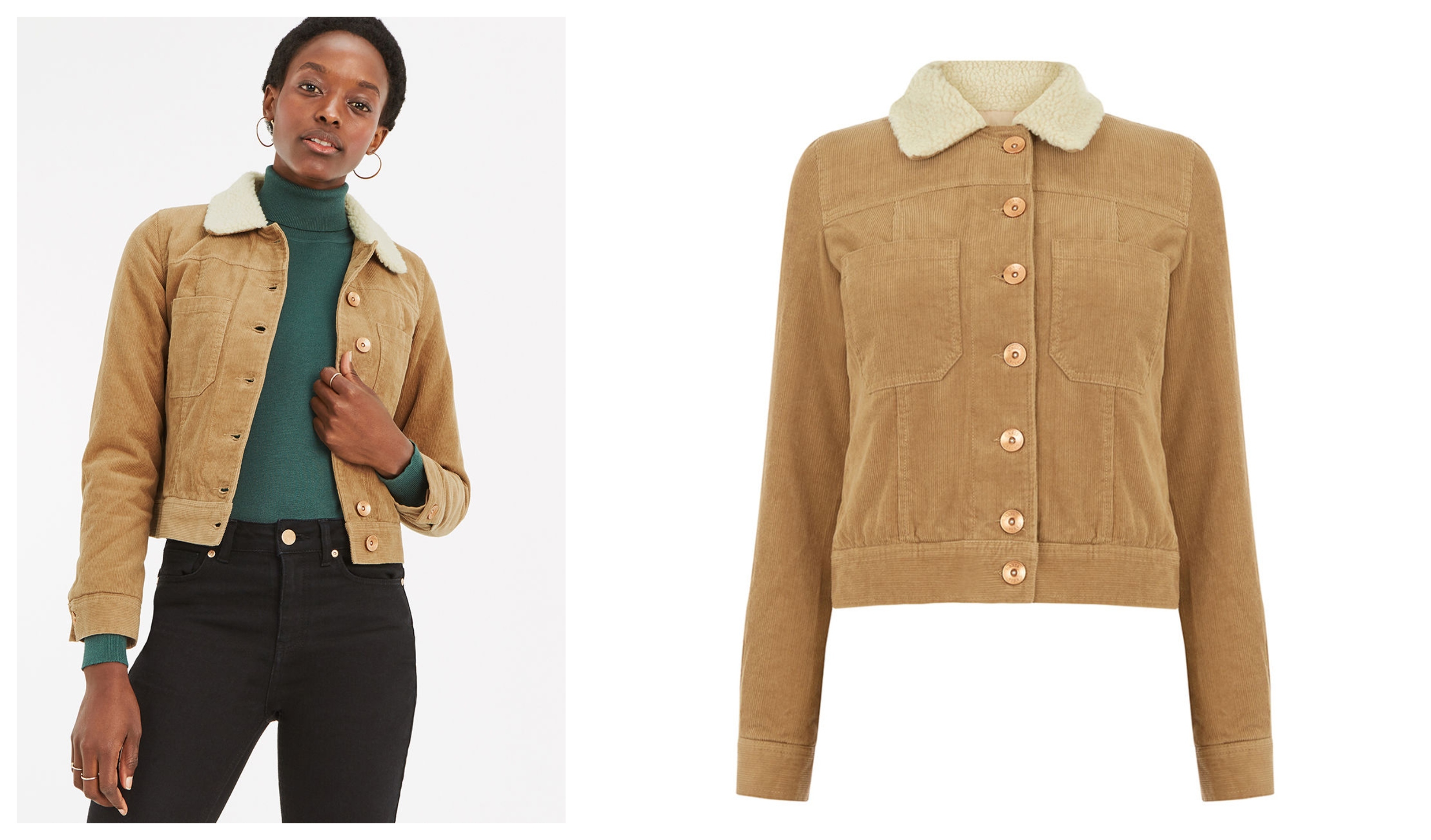 Borg Collar Cord Jacket
Tap into the cord trend with this faux sheepskin collar jacket.
£55, Oasis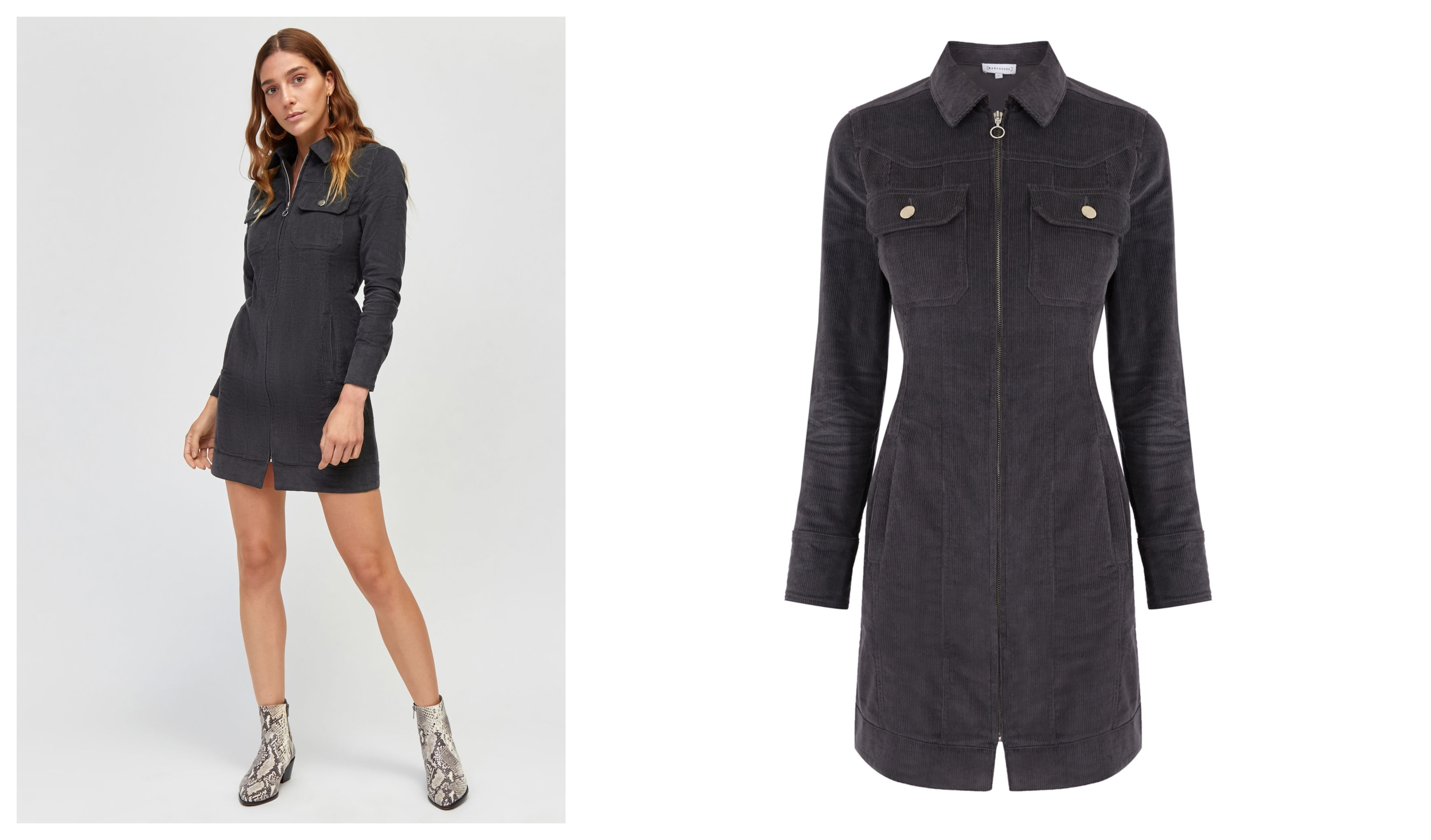 Cord Western Dress
Make sure you are on trend this season with this cord Western dress and a pair of snakeskin boots. If you love animal print as much as we do, check out our edit of top leopard, zebra and also snake print pieces here.
£59, Warehouse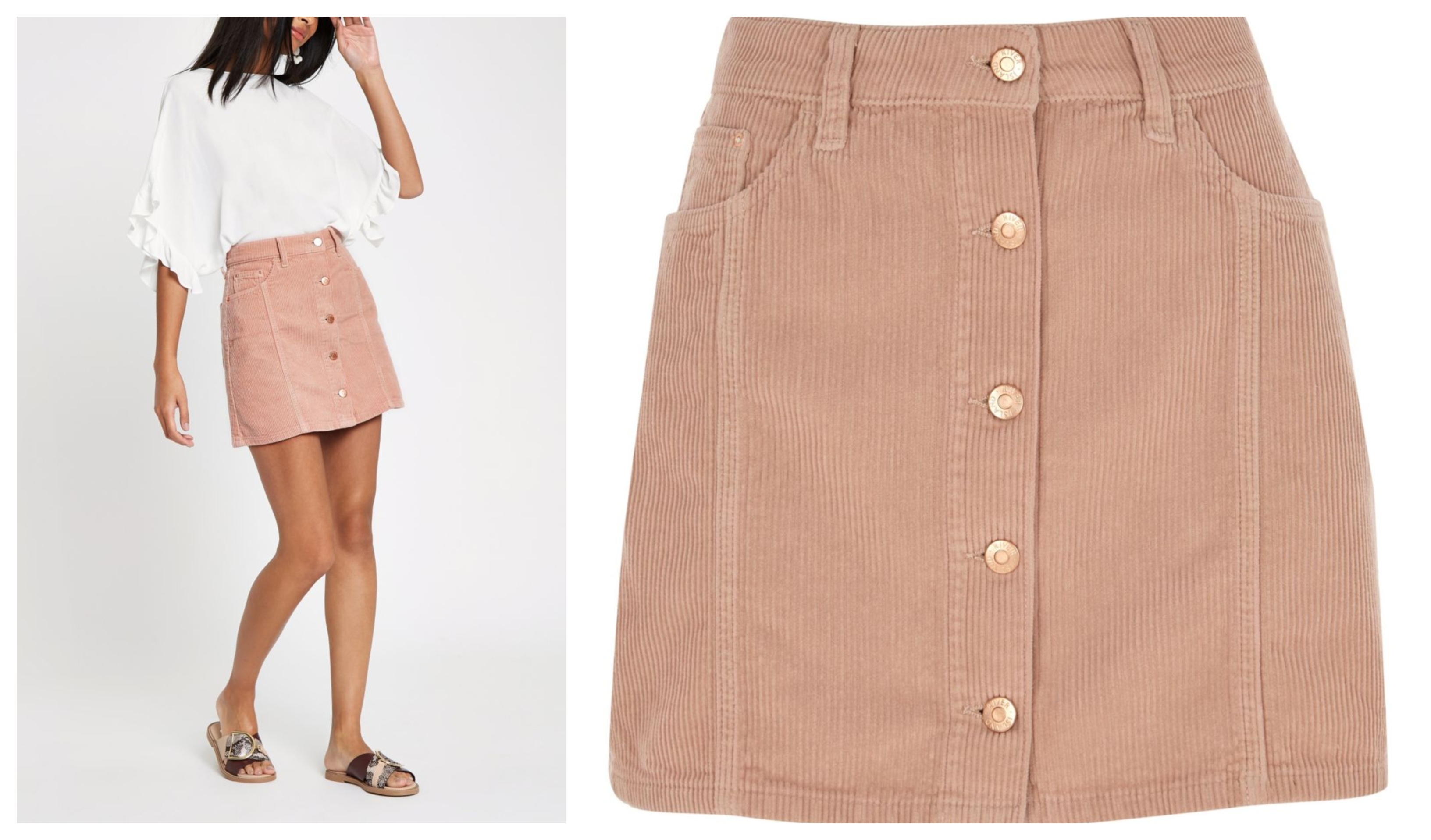 Pink Button Through Mini Skirt
This button skirt is currently on sale. Why don't you pair the lovely skirt with the shoes below?
£20, River Island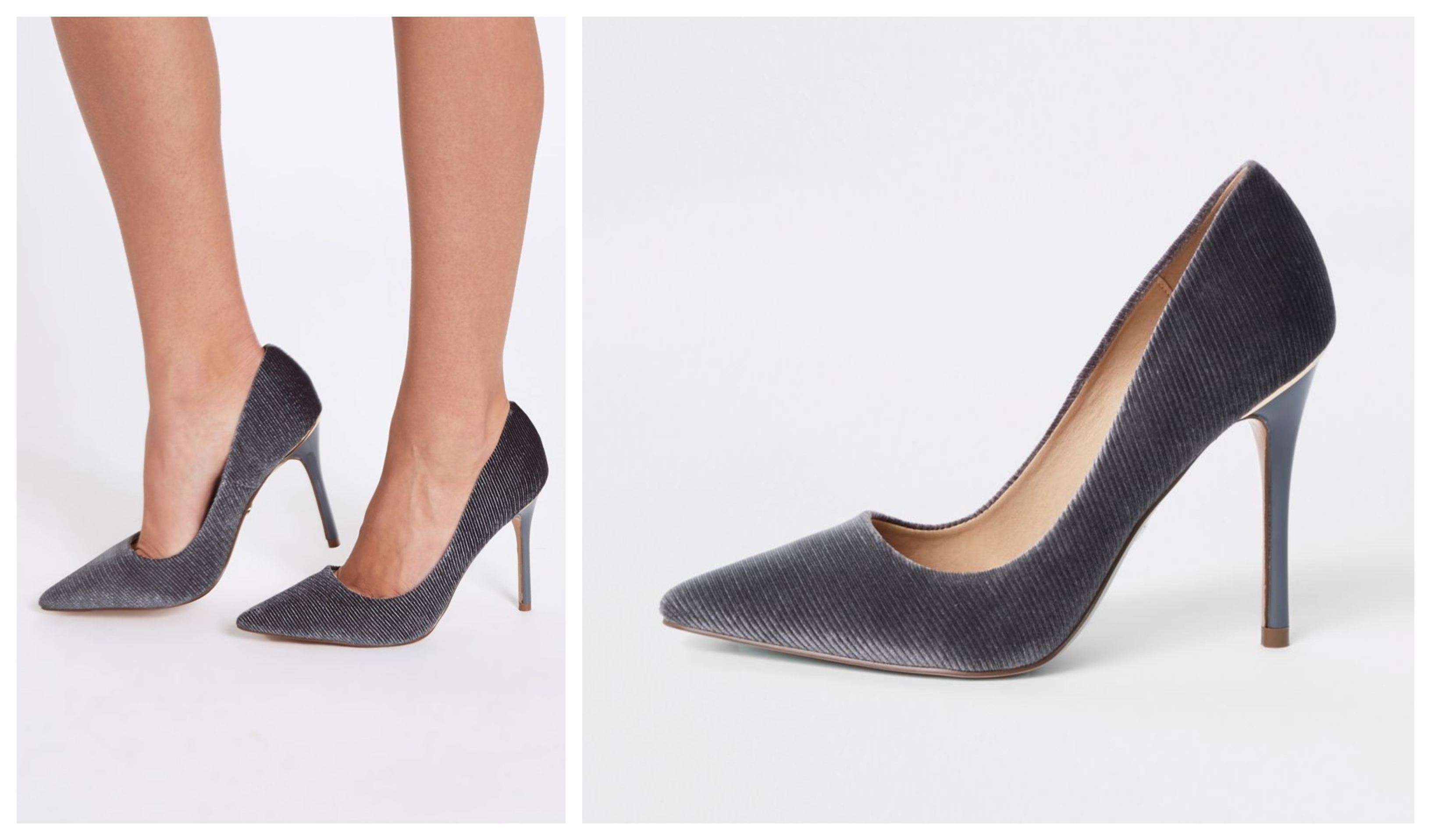 Light Grey Court Shoes
Available in stylish grey as well as pretty pink, these court shoes would look great paired with a smart skirt as well as ripped jeans.
£38, River Island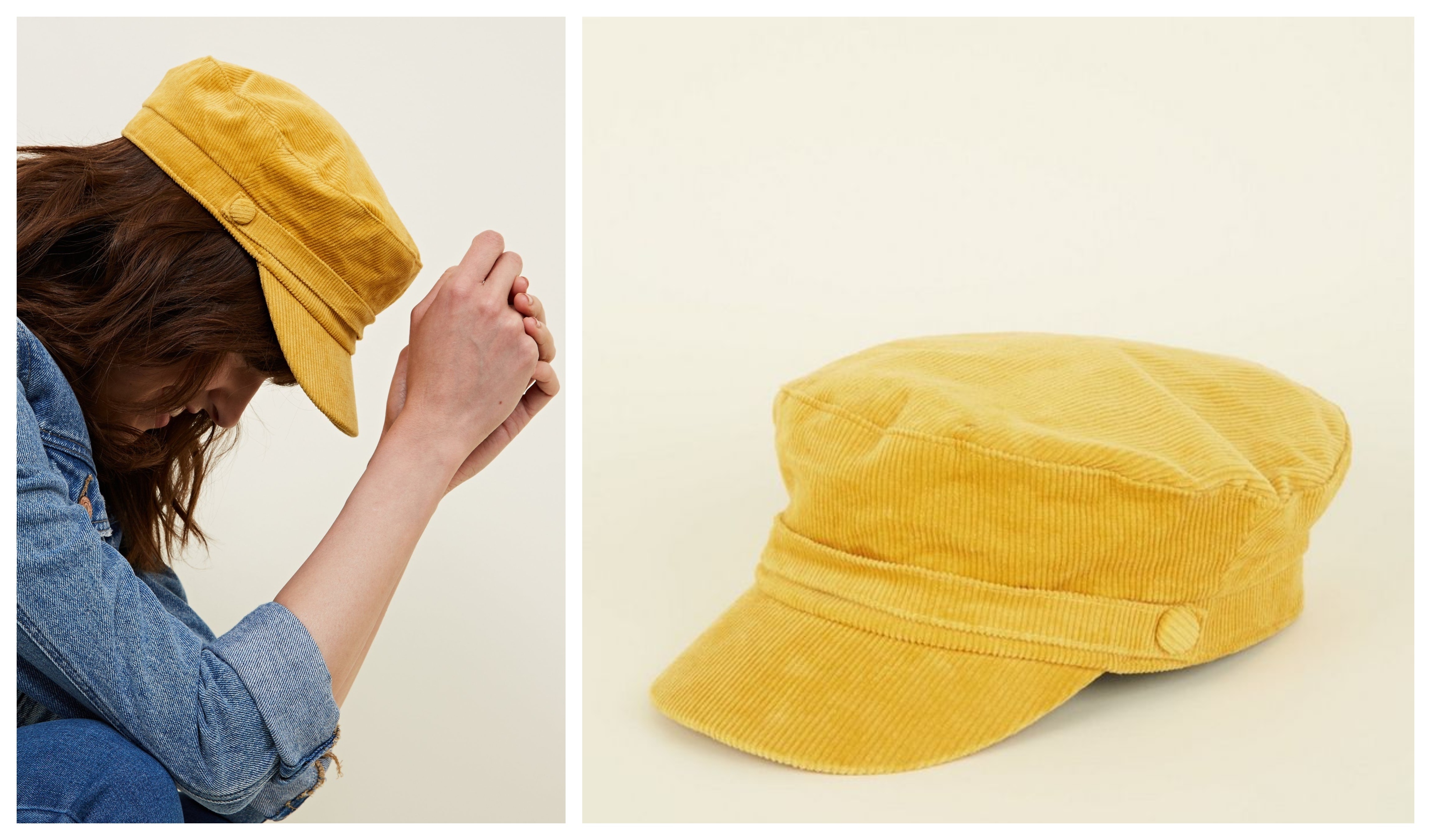 Mustard Baker Boy Hat
Add a pop of colour to your autumn outfit with this baker boy hat.
£9.99, New Look
Pair your new corduroy jacket, skirt or a dress with a fluffy faux fur handbag for a perfect autumn look. See our edit of the best fluffy handbags available in Aberdeen here. Colour blocking is also big this season – you can check this article for some fashion inspiration. In addition, you can also all Society's fashion and beauty articles here.