Colour blocking will brighten up your gloomy autumn mornings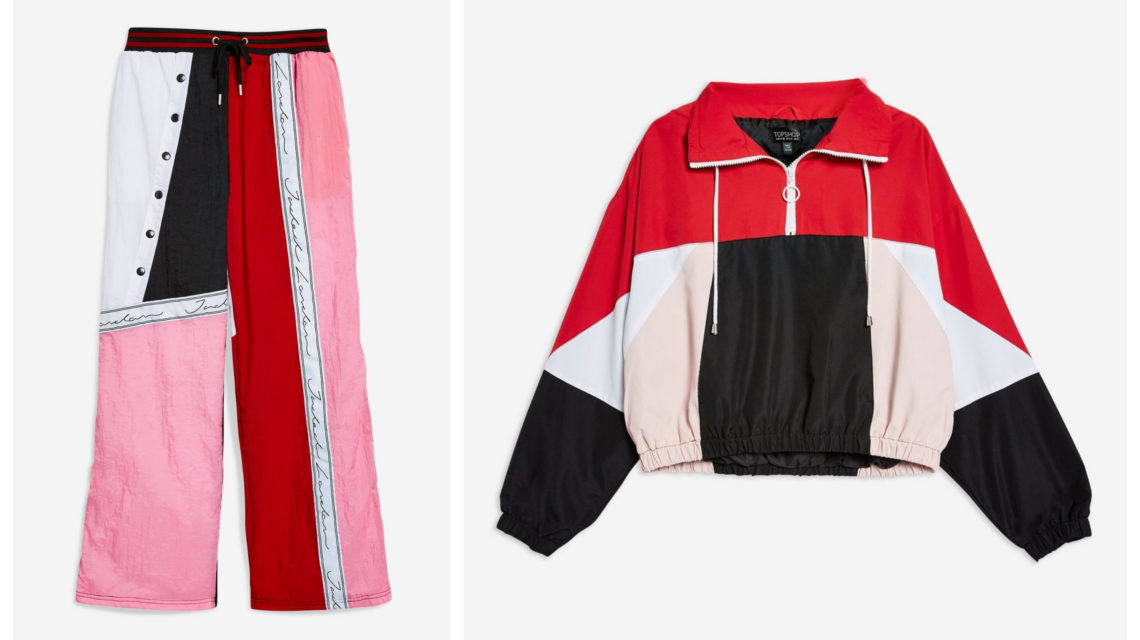 While summer isn't over yet, Pumpkin Spice Late season has already begun. And that can only mean one thing – the autumn/winter fashion season and its colour blocking trend is just around the corner.
So to help you get ahead of the curve and brighten up your gloomy autumn mornings, we picked top ten trendy and unusual colour combinations. You still have some time to learn how to colour block, which was one of the biggest trends during fashion weeks.
Marc Jacobs, Francesco Risso and other influential designers incorporated eye-catching colour pairings into their newest collections. And the good news is that you don't have to pay a designer price for a designer trend! High street shops in Aberdeen do not disappoint and you can already buy some trendy colour block pieces in our local shopping centres.
Do not be afraid to pair different materials and textures too! Choose from extravagant, bold colour blocking (blue and yellow), tonal blocking (beige and brown) and monochrome colour combinations (white, black, grey).
See our selection of top 10 autumn/winter colour block items below and let us know what piece you will be getting in the comments on Facebook.

Colour blocking: Red and Pink Joggers by Jaded London
Make a fashion statement with these bold joggers designed by Jaded London.
£55, Topshop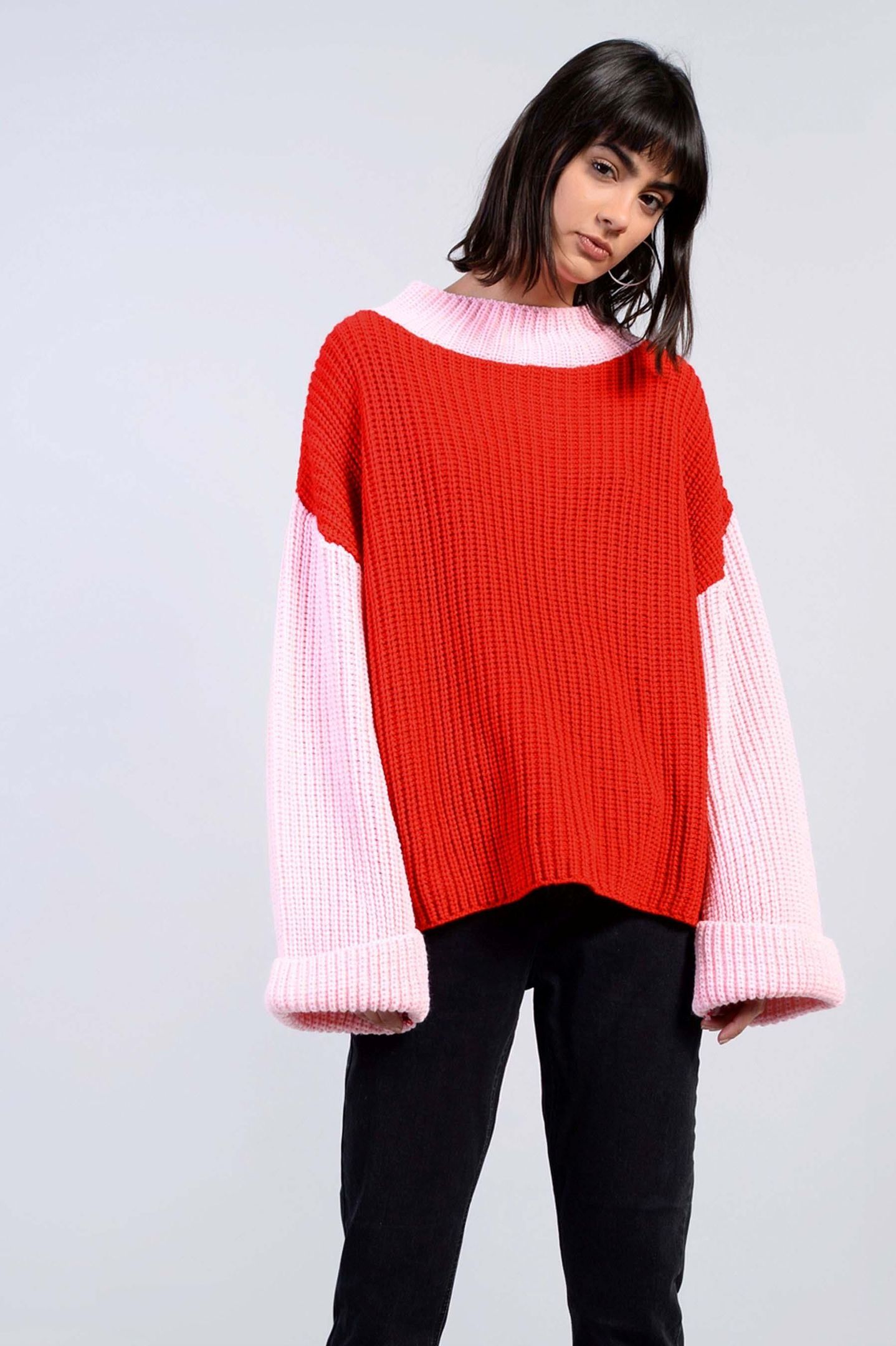 Glamorous Colour Block Knitted Two Tone Jumper
Featuring pink and red colour blocking, this cosy jumper has roll up cuff sleeves.
£32, Next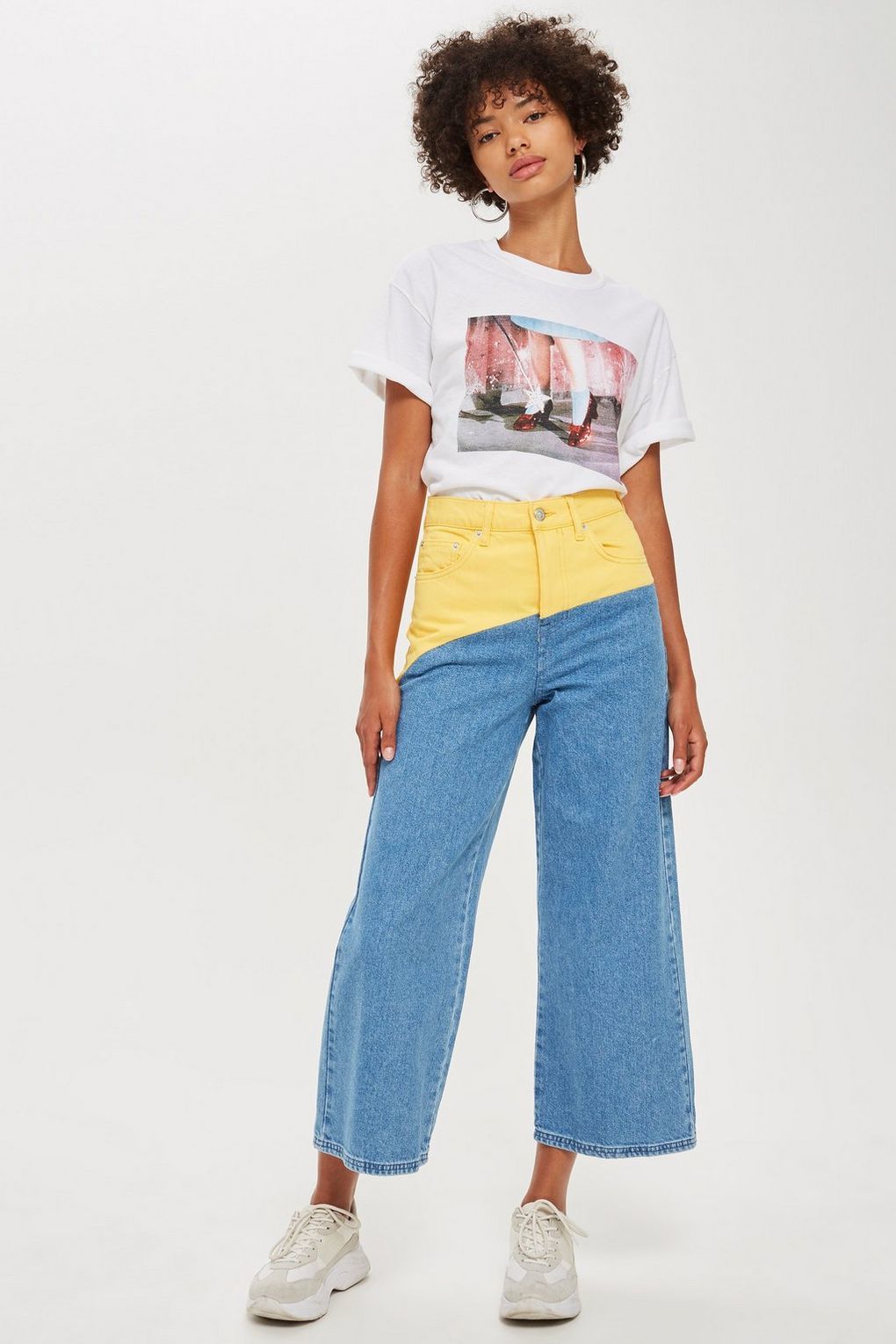 Colour Block Cropped Wide Leg Jeans
Do denim the modern, colourful way with these trendy cropped wide leg jeans.
£49, Topshop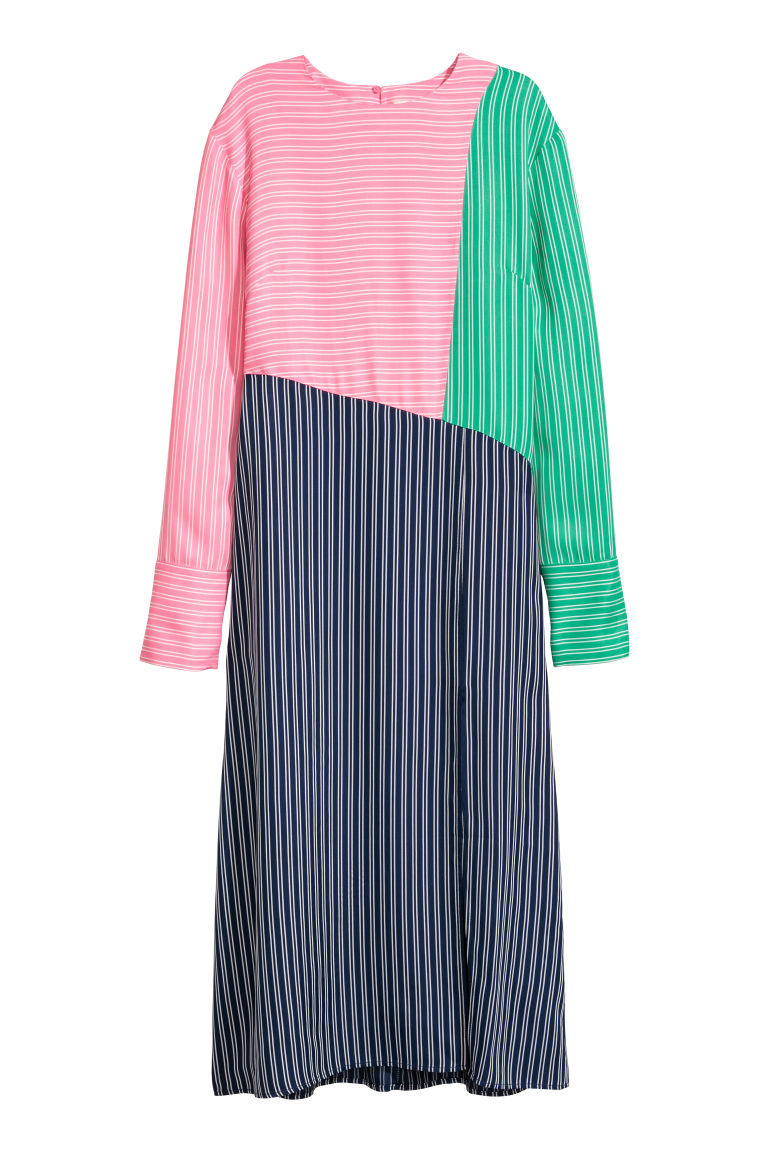 Block-coloured Dress
Featuring asymmetric seam at the waist and also decorative seams at the top.
£20, H&M

White and Black Colour Block Tie Cuff Coat
If you do not like to experiment with colours, you can easily stick to monochrome colour palette and still stay on trend with this stylish coat.
£60, River Island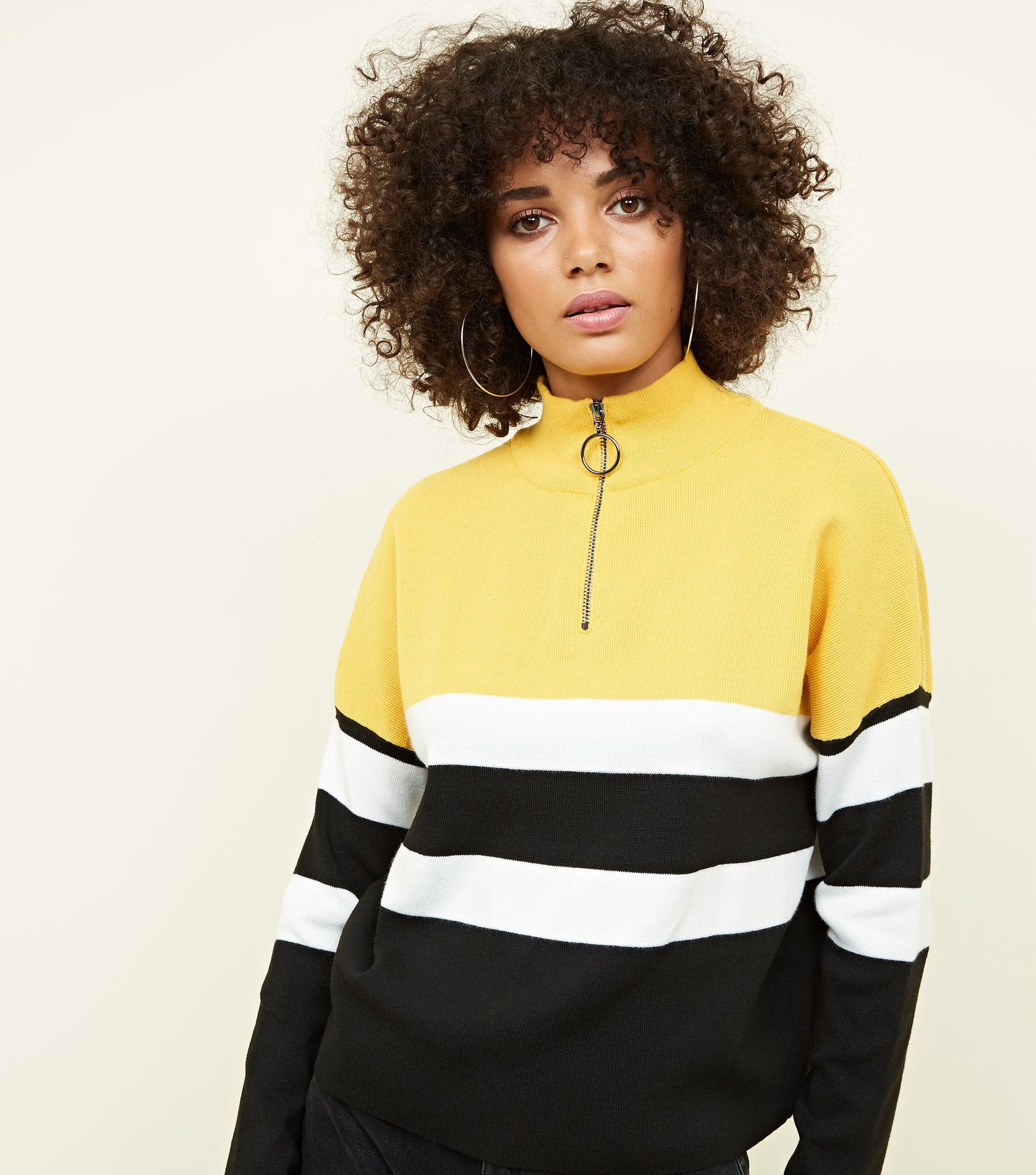 Yellow Colour Block Half Zip Jumper
This colour block jumper is stylish as well as aesthetically pleasing. It would look amazing paired with jeans and trainers.
£24.99, New Look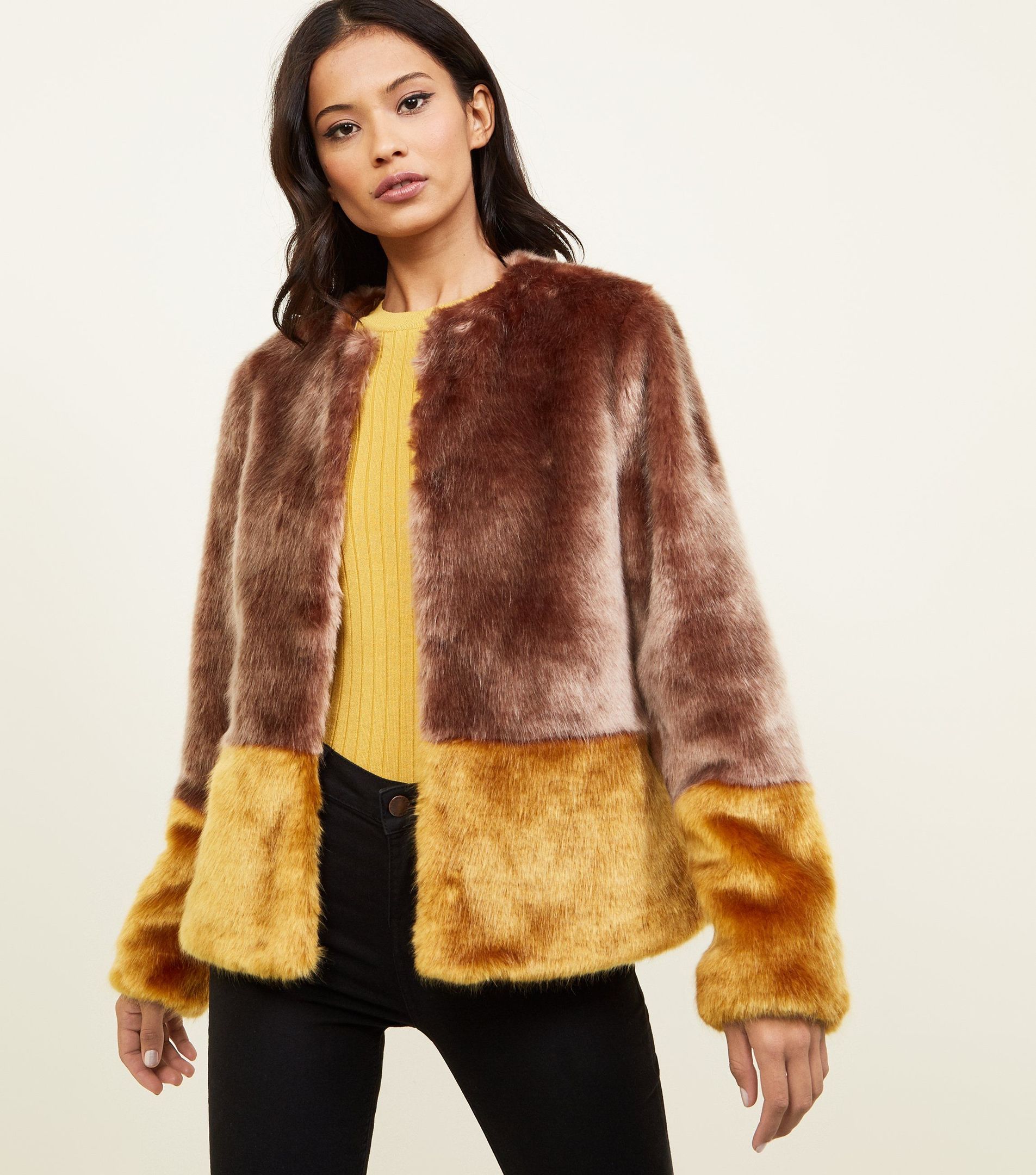 Mustard Colour Block Faux Fur Jacket
Stay cosy and warm this autumn/winter season with this fluffy tonal colour block faux fur jacket.
£49.99, New Look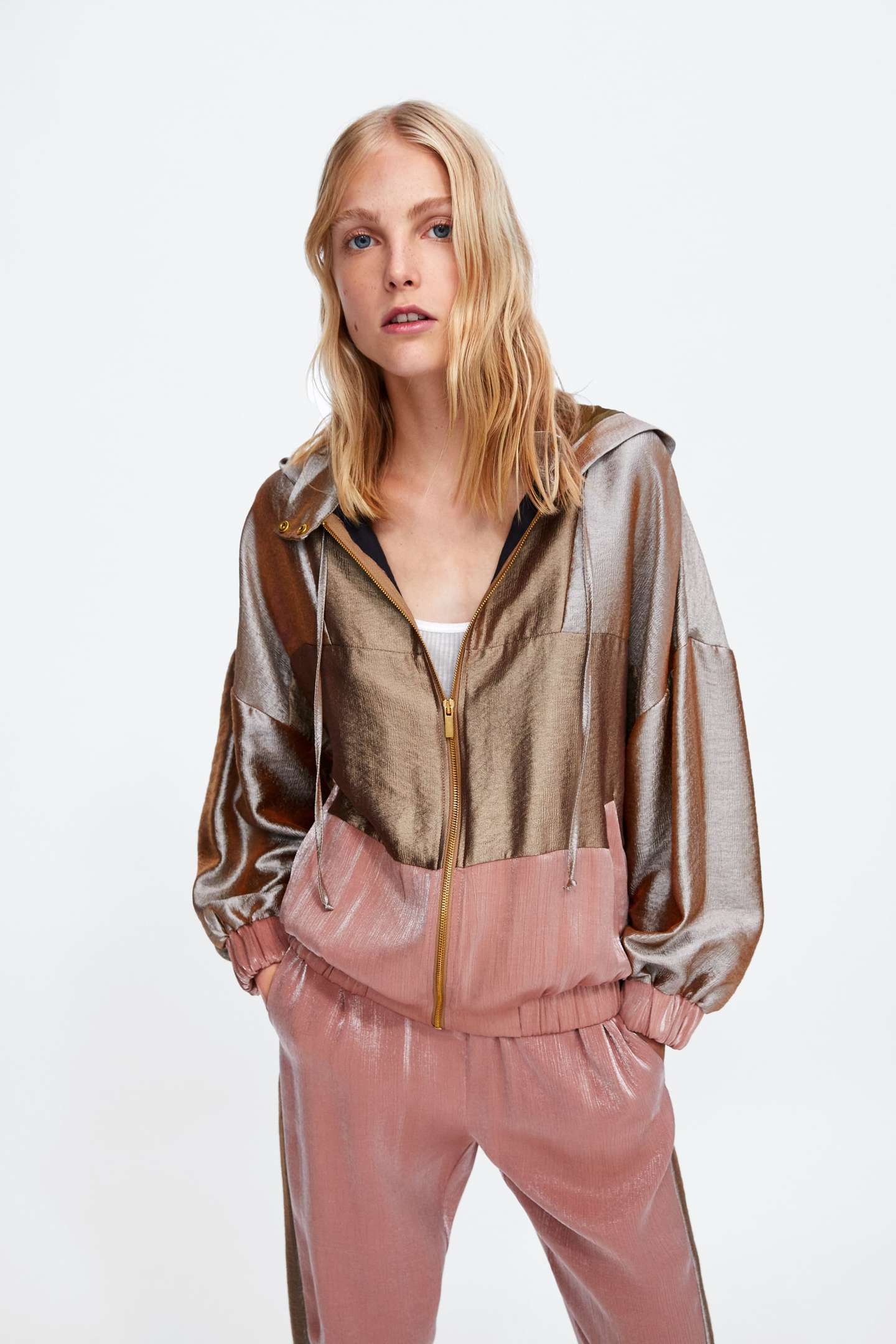 Satin Jogging Jacket
Sleek and stylish, wear this jacket with a pair of matching trousers or  black jeans for a casual look.
£49.99, Zara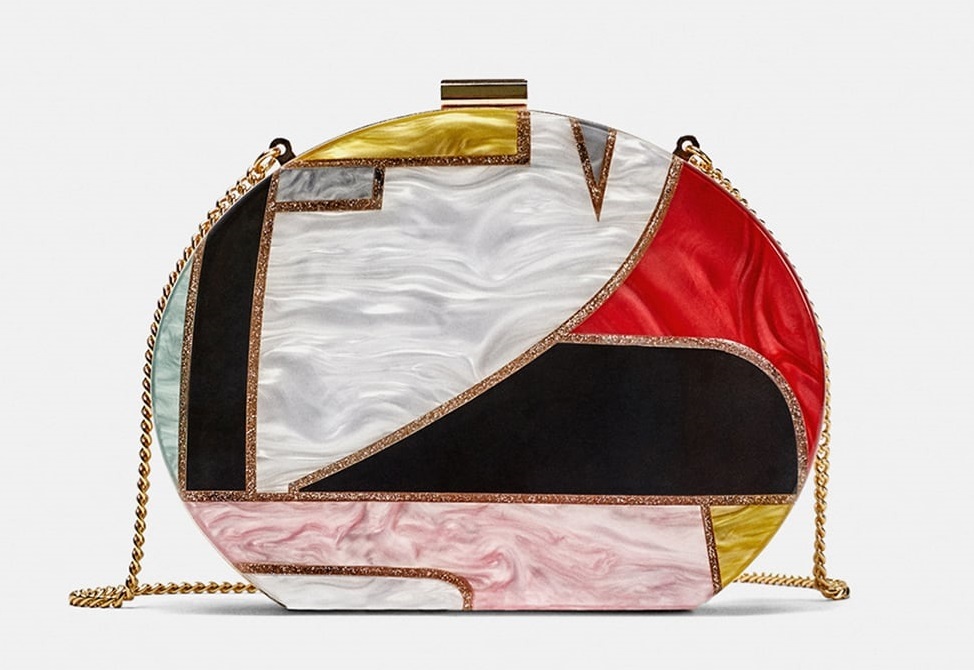 Geometric Print Minaudière
Introduce bold colourways into your autumn wardrobe with this small but stylish handbag.
£49.99, Zara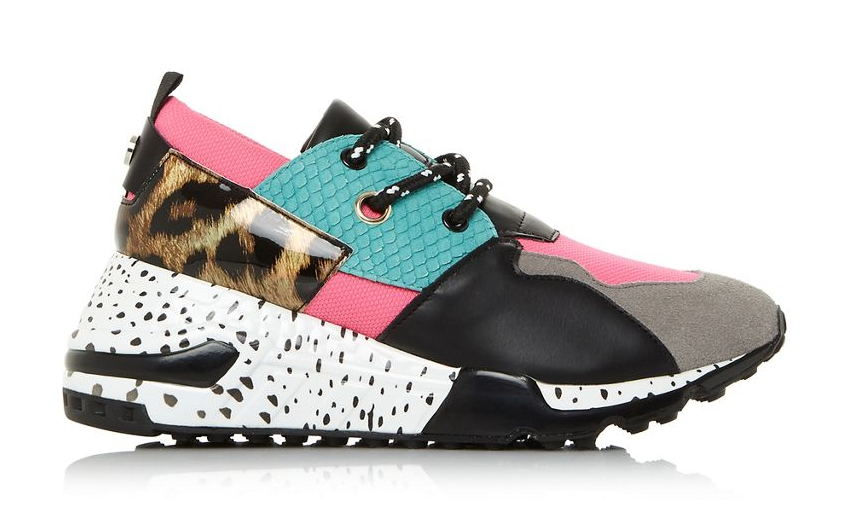 Steve Madden – Multicoloured Cliff Steve Madden Platform Casual Trainers
Make a bold statement on casual days with this pair of trainers. The striking contrasting chunky flatform sole adds an eye-catching finish.
£110, Debenhams
Read all Society's fashion and beauty articles here. In addition, you can also see our edit of 10 kitten heels here.