Your friends will be Oh So Gel after a visit to Aberdeenshire's newest nail salon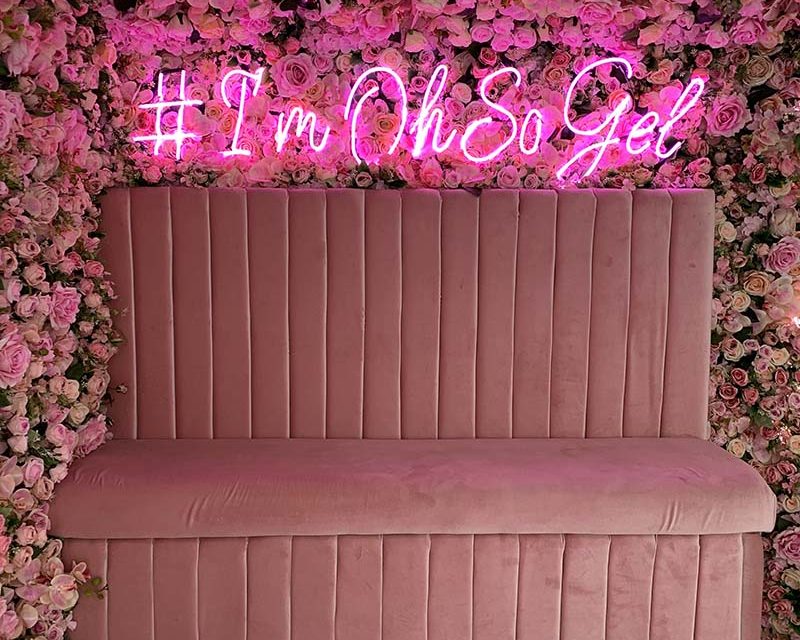 The dynamic duo behind the popular Tan Allure tanning salons are opening what can only be described as Aberdeenshire's most unique nail bar.
Oh So Gel is holding its VIP launch party on Saturday, March 21, and is giving readers a special glimpse inside the new salon, located above the Westhill branch of their tanning chain.
Owner Ronnie explained: "We have completed transformed what was once the changing area of a gym into a one-of-a-kind nail experience in Aberdeenshire.
"Right from the start we have gone out of our way to make something different, as well as make every part of the space Instagrammable.
"We took a lot of inspiration from nail bars in London."
The salon is decked out in pink, rose gold and neon colours and features a flower wall and ceiling and custom couch that will make the perfect backdrop to any selfie.
"We have had the couch made to fit our space – it features a carousel horse, a tree and there's even fake grass on the floor!"
And with selfie ring lights dotted all over, there's no such thing as taking a bad photo in Oh So Gel!
The salon has eight stations for manicures and two for pedicures so there's plenty of room for groups to come together and get glam.
"We want the salon to be an experience clients look forward to – or even make the start of their night out.
"We will be open late six days a week – we are just closed on Sundays unless someone makes a booking for a private party – and you can even get a wee glass of prosecco to enjoy while our technicians do their work."
Oh So Gel will be hosting hen parties, pamper parties and even princess parties for younger girls who want some nail art.
As well as being able to book online, clients can also download the Oh So Gel app from the Apple app store and the Google Play store.
"The app acts as a loyalty card but you can also track appointments and even see what colours you had before so you can get your favourite shade of nail polish again."
And right now, you can get 50% off your first appointment if you book online between now and the launch party on March 21.
To find out more, and to book your appointment, visit the Oh So Gel website. And keep up to date with the latest news and offers by following them on Instagram.