Watch: How to recreate this soft smokey eye look from James Dun's House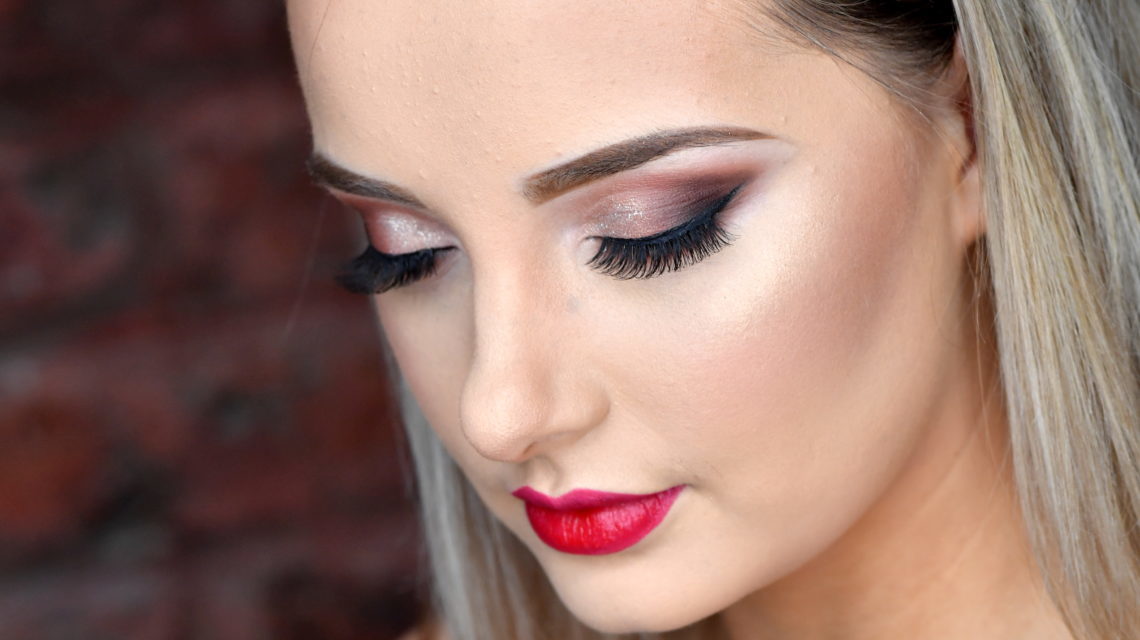 Showing us how we can create this glamorous day-to-night look, makeup artist Emma McCombie of James Dun's House is on hand to give Society readers the 411 on how to achieve this smokey eye to pair with the statement lip look we featured here.
Working at the salon for a year and a half now having studied beauty therapy at North East Scotland College, Emma is loving life at the city centre hair and beauty salon on Schoolhill.
She said: "This look is a classic smokey eye with a red lip, and because I went quite simple on the eyes I wanted to add a pop of colour on the lip."
Emma advises it is best to keep the eyes much softer and more natural when opting for a bold, stand-out look for the lip.
She said: "I went for something that suits everyone and a look they can try doing themselves at home.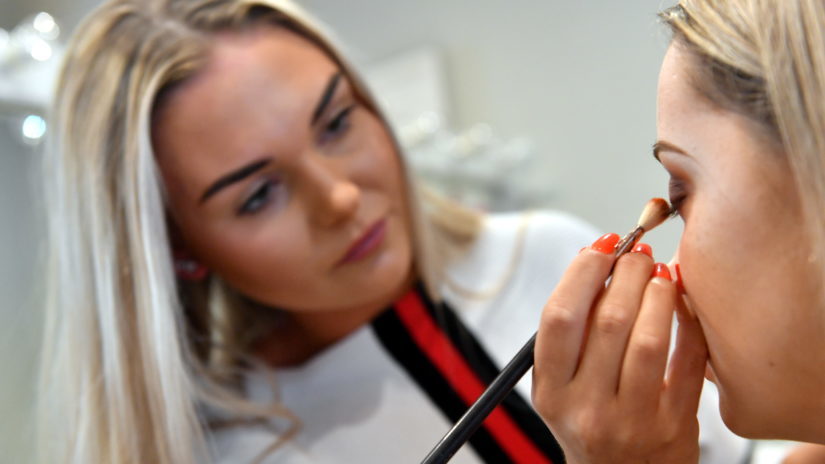 "Heading into autumn, browns and more neutral colours are very in. Lots of people really like browns and they're a lot softer in comparison to black and grey smokey eyes. It's what I tend to go for on my clients when I'm doing makeup as it's just a little less dramatic.
"I've added a pop of gold to the inside of her eye to make her eyes seem wider, and the champagne colours on the eye are nice and neutral. On the inside of her eye I've used a more shimmery eyeshadow.
"The lighter colours go on the inside of the eye and the warmer colours on the outside. The darkness pulls the eye out and brings attention to the inner eye, which makes your eyes look bigger. I did this by using a warmer brown from the palette with more of an orange tone to it and also lined the eyeline with the shadow too.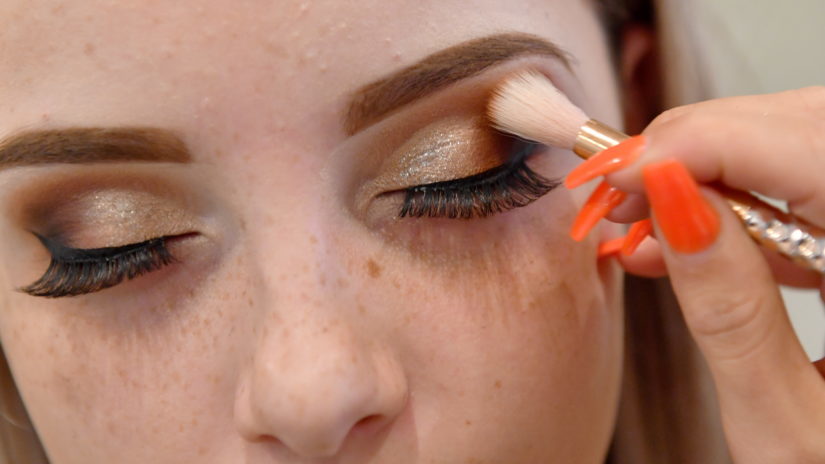 "You always want to have a little gap between your shadow and your eyebrows to ensure they're still really defined and stand out."
But it's the addition of false lashes and the liquid eyeliner that finishes this look off perfectly, states Emma.
"The lashes make your eyes look bigger and will give it that elegant finish. There are so many different sizes and lengths of them now so it could be full glam or rather natural. Lashes are so much more popular nowadays and individual lashes are big at the moment too.
"Above the eye I used liquid liner but below I used a pencil so that I could smudge it. I used a smaller brush to blend it out with the orange/brown eye shadow that I used on the eye line. With the liquid liner I did a flick at the end of it, creating a slight cat eye effect and then blended the shadow to it.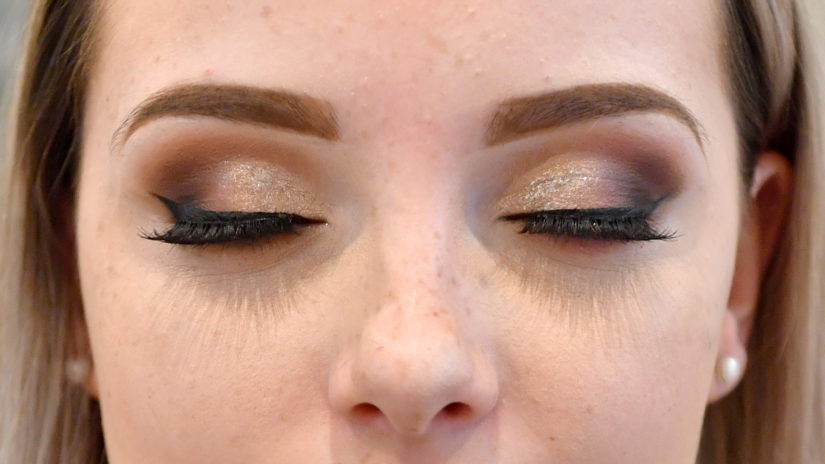 Taking the look from day to night is easy, says Emma, all you have to do is add more product to all the right places.
She said: "This look can easily be a day to night look – all I'd suggest is that you darken the eyes a little with more eyeshadow and add a little more highlighter and bronzer to the face. This will make the final look a little more glowy and defined. Think sharper cheekbones and more defined features."
How to: Eyes
1. Shade in the brow with brow pomade using an angled eyebrow brush.
2. Carve out the brow using concealer to make edges look neat and sharp, bring concealer onto eyelid as a base for shadow.
3. Set the eyelid with translucent powder, shade the outer crease of the eyelid with a brown shadow. Make sure that it is blended well with a fluffy brush.
4. Add a sparkle to the inner corner of the eye. By using a darker shadow on the outer eyelid and lighter on the inner this creates the illusion of a larger eye.
5. Use a liquid liner along the lash line, create a slight flick at the edge of the outer eyelid. Then place false eyelashes onto the lash line, make sure that the lashes are cut to size of the eye.
6. Highlight under eyebrow bone and inner corner of eyes with a light cream/white.
7. Use a pencil liner under eyes and smoke out with a brown eyeshadow. Finish the eye look with a coat of mascara over upper and lower lashes.