North-east health and beauty firm launches pooch pamper boxes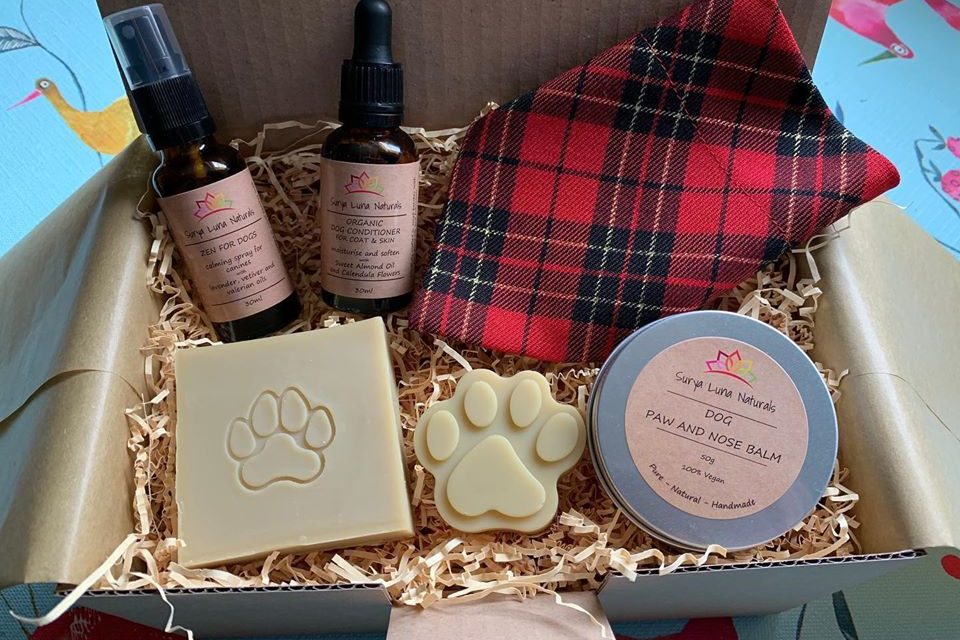 A north-east health and beauty firm has launched luxurious pamper boxes for our playful pooches.
The team at Surya Luna – who create natural skin care and body care products – have released the boxes, which are ideal for our furry companions.
The contents includes a doggy shampoo bar, nose and paw balm, organic dog conditioner, tartan doggy bandana and zen for dogs, a calming spray infused with lavender, vetiver and valerian essential oils.
The boxes are available for £20.
Click here to visit the Surya Luna Facebook page for more information.