Hair stylist brightens up Aberdeen with rainbow-inspired locks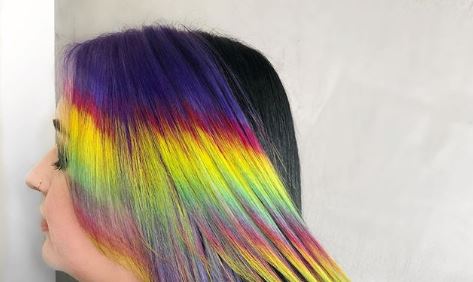 She's not got the lip ring, but this Aberdeen fashionista does indeed have five colours in her hair – McFly fans know what we're on about!
Kara Thomson, who works at the city's Harris & Fox at Rosemount Viaduct, is the creative and talented stylist behind this client's rainbow hair.
Using Pulp Riot products, Kara transformed her client's sleek hair into a holographic-inspired look.
We think it's colourful enough to brighten even the gloomiest day in the Deen.