Fake it until you make it with Stonehaven's Studio M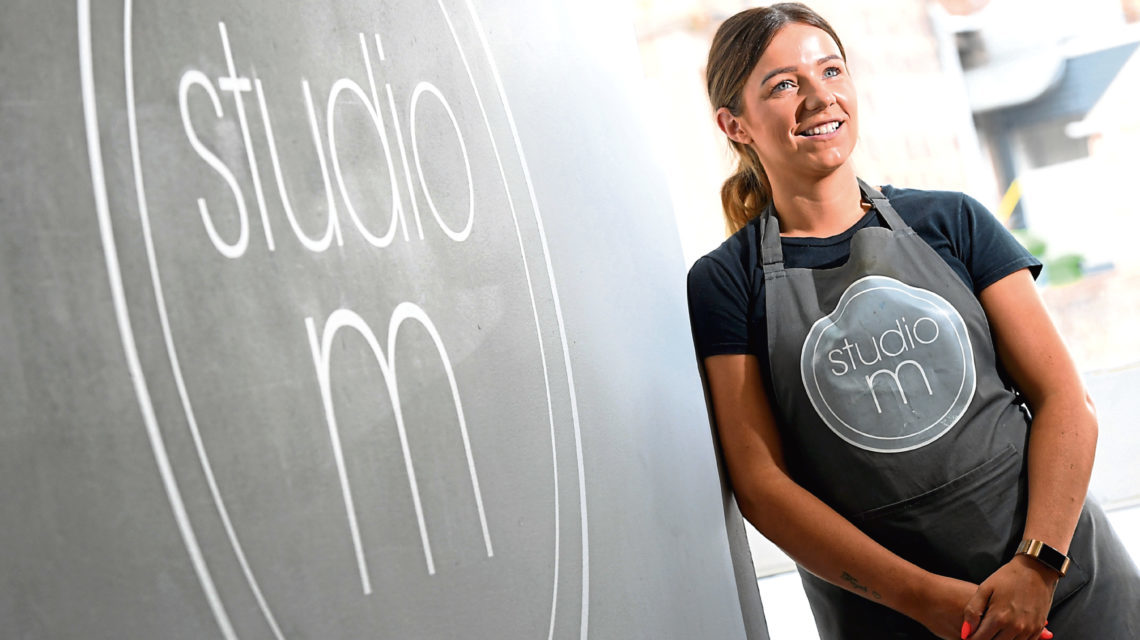 Opening her first beauty salon last June was a dream of Heather Meiklejohn's, but when it came to finding the perfect tan to work with, she decided to take things into her own hands.
Describing herself as a "serious tan fanatic", Heather developed her own brand of fake tanning solution and mousse called Studio Tan Scotland, which she uses in her salon, Studio M.
Opening her beauty business in Stonehaven more than a year ago, Heather worked on a secret side project to bring Aberdeen's first fake tan solution to the market at the tail end of last year.
Having studied at college a decade ago, Heather decided she wanted to delve into her passion after deciding to bite the bullet and leave her job in the oil and gas industry.
"I started college 10 years ago and studied beauty therapy and when I left, I went into oil and gas for a bit and then had my two kids," said Heather.
"It was important for me to get into something I was passionate about. I decided to get back into the beauty industry last January and I worked up until I found the salon and then jumped straight into it – it took a month to turn the place around.
"I had the salon space and because I'm a massive tan lover I'd always wanted to develop my own tan, but I didn't know how to do it."
And it was the struggle of figuring out how to create her own tanning mousse and developing a product which she could sell in her salon that drove Heather to investigate a variety of options – no matter how long it took.
"I researched a lot to find out who the best manufacturers were and how to find them. It wasn't easy, but it was a case of persevering," said Heather.
"It's something I'm super-passionate about and it took a long time to find a manufacturer – purely because there are a very few people actually manufacturing this kind of thing, so it's quite hard to track them down. When I eventually found someone I was really happy with, they then sent me some samples of their own solution and I played around with different tones and strengths to get the perfect shades."
With so many beauty products on the market and fake tan now growing in popularity again, Heather knew she would have to create a variation of shades to accommodate different skin tones and do something different to stand out.
She said: "Getting the right shade and scent is really important. The majority of scents on the market just now are coconut. I wanted to be different so I chose mango as it's nice and fruity and sweet.
"Before I committed to the tan I tried it out on myself for months – I needed to make sure I was happy with the finished product and that is was easy to use and streak free.
"In the spray tan solution which is for professional use we've got three different shades available: there's light golden, medium bronze and deep mahogany. The self-tan mousse comes in medium bronze and deep mahogany. We'll take out more shades but we're focusing on these two for just now."
Developing both a self-tan mousse and a tanning solution which is to be used by trained professionals in salons, Heather has managed to hit both target markets for the business.
"It took about five months to decide on it and I've been working to find and make my own tan since opening the salon, as it's the perfect platform for me to use and promote it," she said.
"We use this in our salon just now and it's a very popular service. Right now I'm in talks with Synergy Salon Supplies, which is based in Aberdeen, to potentially start stocking the products. There's also a woman in Aberdeen who uses it and she comes directly to us to buy it – and anyone who's trained in using spray tanning solutions can also buy it and use it with their machines."
But what are the dos and don'ts of preparing your skin for a spray tan? Heather says, first and foremost, exfoliating and moisturising is a must.
"The day before your tan application, you need to prep your skin. Exfoliate and moisturise to keep your skin hydrated and on the day you go for your tan, shower and moisturise, but don't wear make-up or apply any deodorant or perfume, as they can react with the chemicals in the tan."
And for those self-tanning at home, Heather suggests starting with your arms and working your way down.
"I always start with my arms and then work my way down as I find this is much easier when applying tan but it's totally up to the individual.
"I start with my arms, doing circular motions and I just do one layer. Some people like doing two layers for a deeper colour, but I prefer just doing it once. You'll also want to make sure you've put barrier cream on your knees, elbows and knuckles because tan does stick to dry skin.
"The mousse is also a wash-off product and is just like getting a spray tan done but it's just using the product at home. The same aftercare applies."
Studio Tan Scotland is only available at Studio M in Stonehaven. The tan retails at £14.50 for a 200ml bottle and is streak free and easy to apply.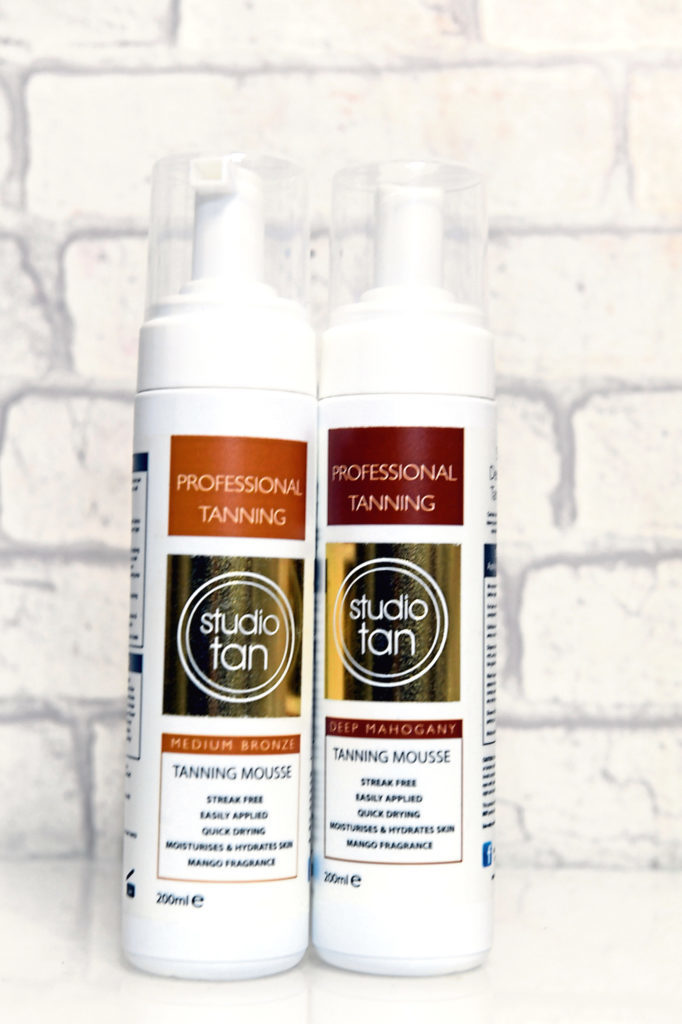 Top tanning tips:
DO: Leave the tan on for eight to 10 hours so it can develop properly
DO: Shower it off the next day (or after recommended development time)
DON'T: Use bath or shower products with perfumes in them
DON'T: Rub the tan with a towel – always pat skin dry
DO: Continue to moisturise skin – this will ensure longevity of your tan