Best false nail sets for summer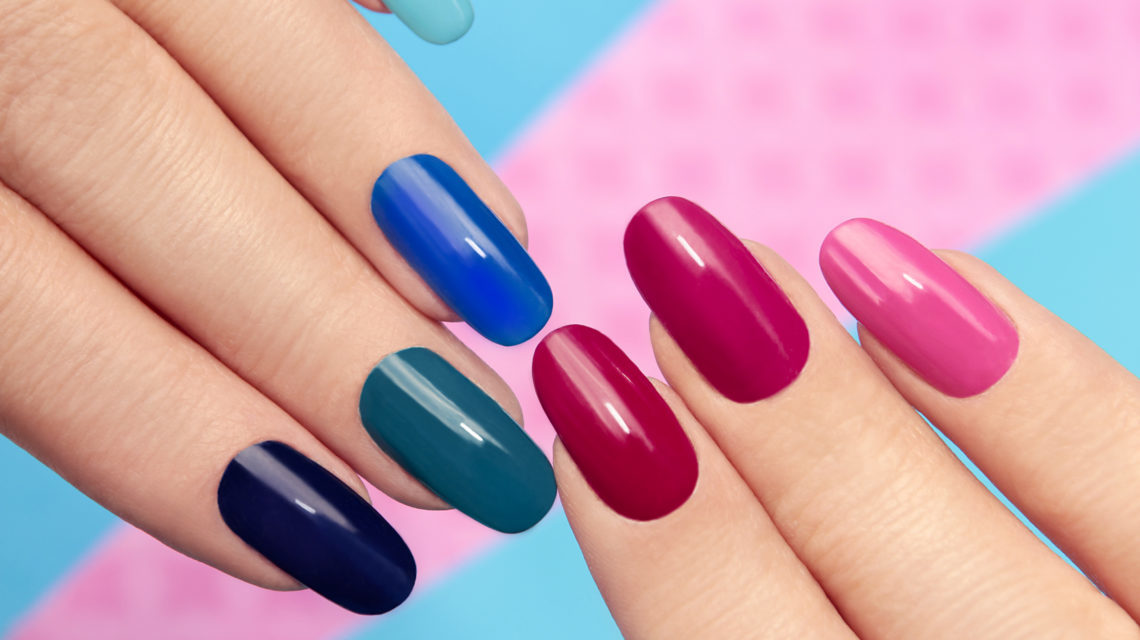 Want long nails but don't have the patience to wait for them to grow? Or are you a serial nail biter?
Cheat your way to beautiful nails with our selection of false sets – all available in Aberdeen shops and all bright and colourful for the summer!
They might not be super practical, but they are definitely on trend and usually pretty simple to apply.
Top tips for press on nails:
Simply press the nail onto your real nail and hold for at least 10 seconds. If you wish to wear them for more than one day, gently press down on the nails a few times a day – especially after contact with water.
To remove them, it is recommended to soak your nails in water for 10-15 minutes before lifting the nails. Remember that you should start lifting from the sides.

Blush & White Marble Stiletto False Colourful Nails
Lovely and trendy, these stiletto-shaped false nails come in a pack of 24.
£7, Claire's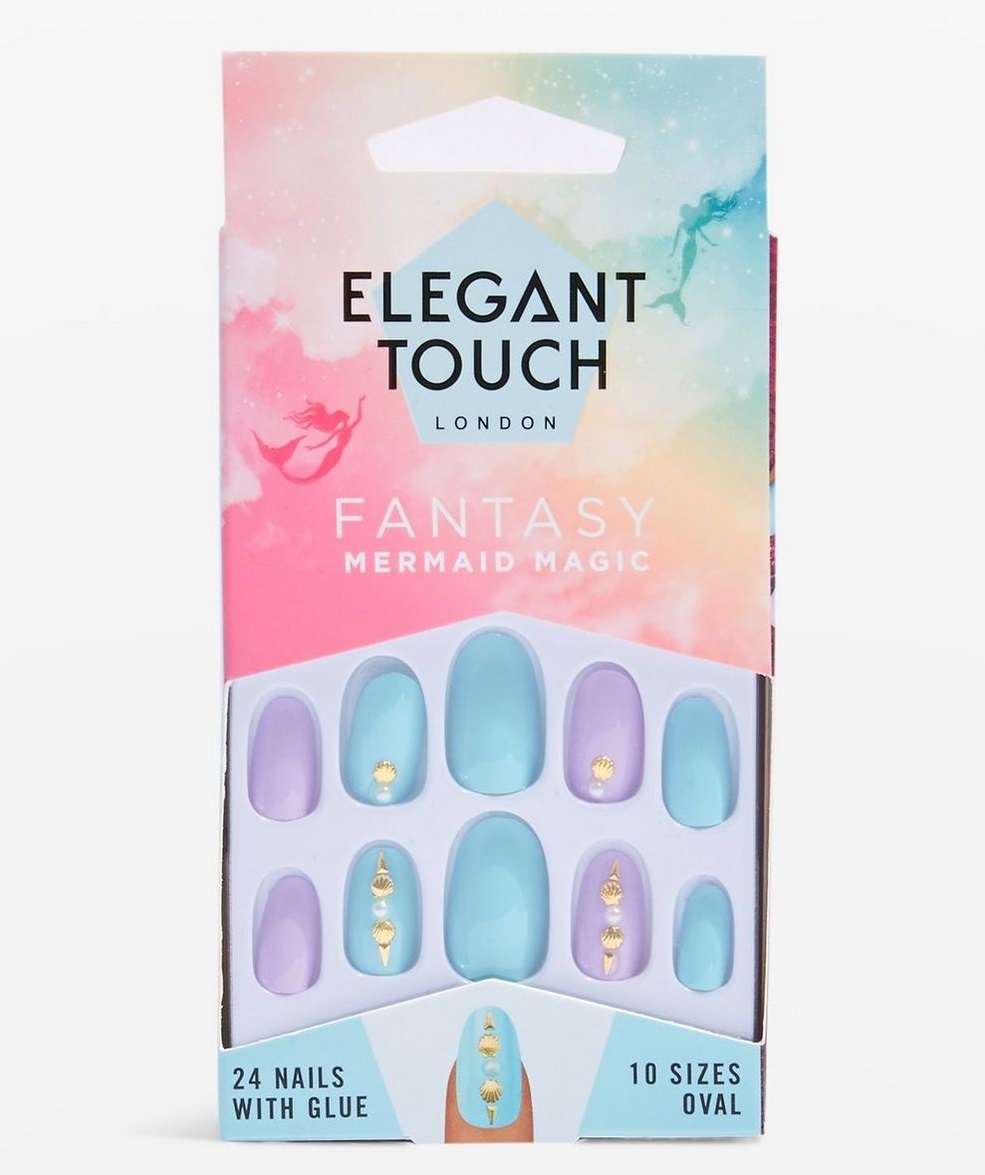 Mermaid Magic Nails by Elegant Touch
Bring mermaid magic to festivals with these stylish oval nails.
£10, Topshop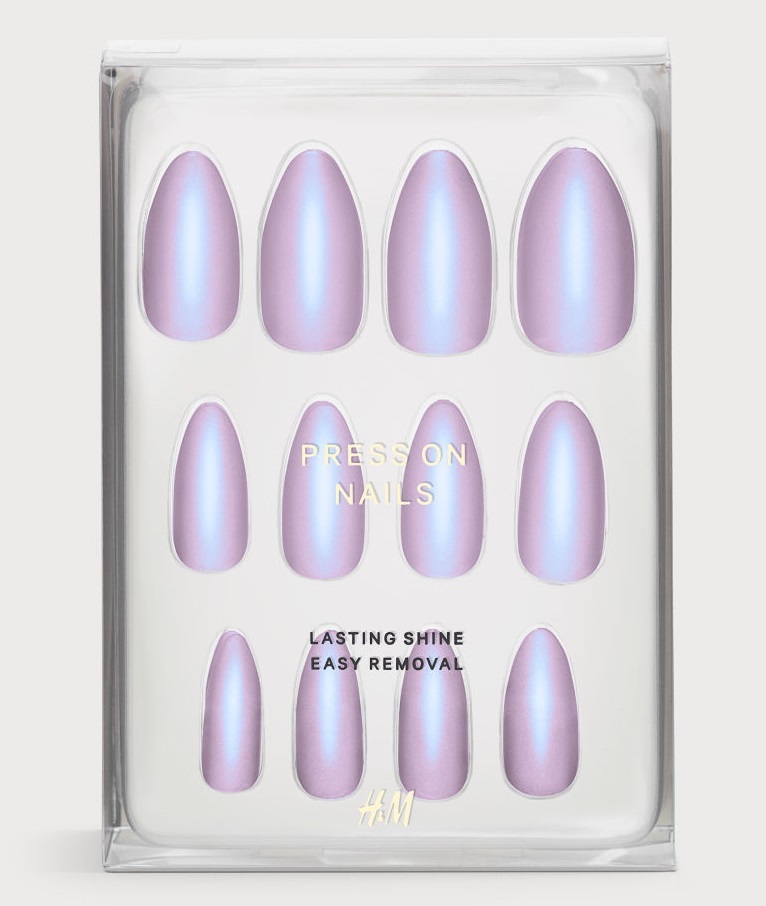 Press-on nails
This striking selection of press-on, pre-glued nails in a range of vivid colours and bold designs is easy to use.
£5.99, H&M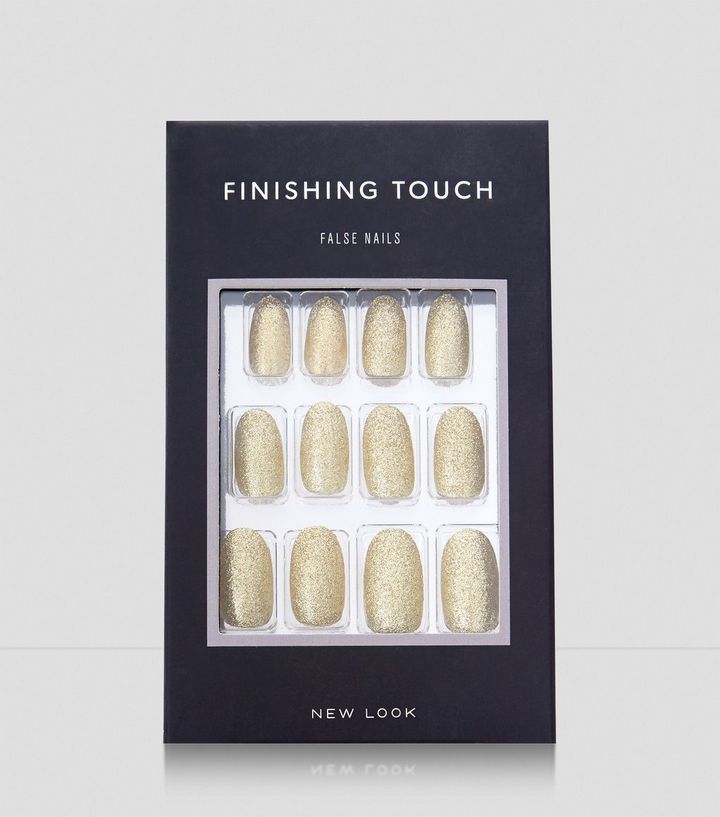 Gold Glitter False Nails
These false nails will make you look and feel glamorous.
£3.99, New Look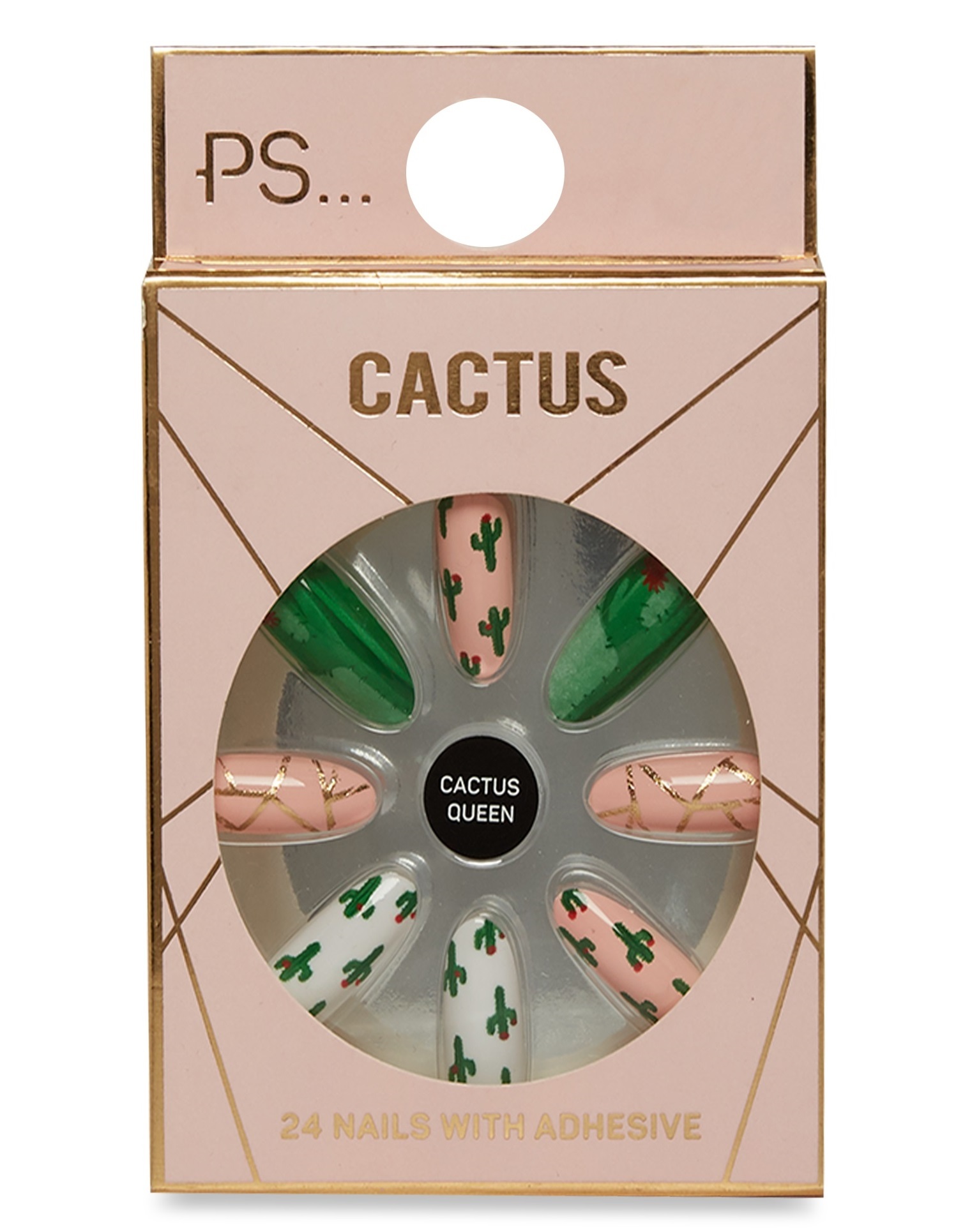 Pointed Cactus Nails
Primark has a great selection of false colourful nails which are ideal for festivals, celebrations and special occasions.
£2.50, Primark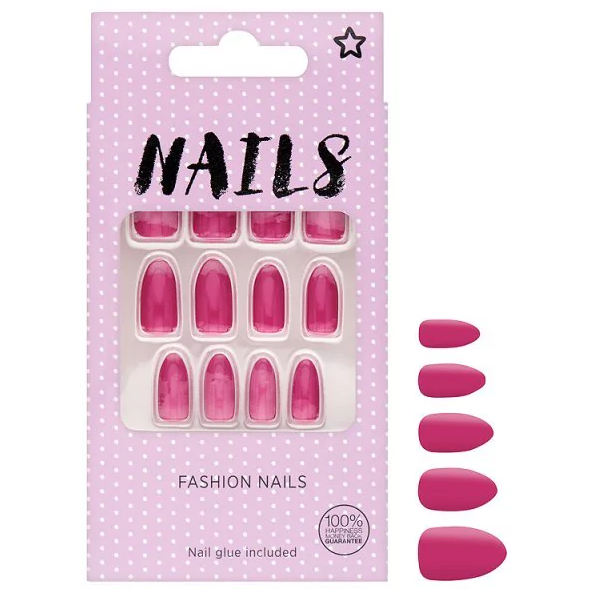 Superdrug Short Fake Nails Stiletto Raspberry
Add a fruity touch to your summer outfit with these short nails.
£2.99, Superdrug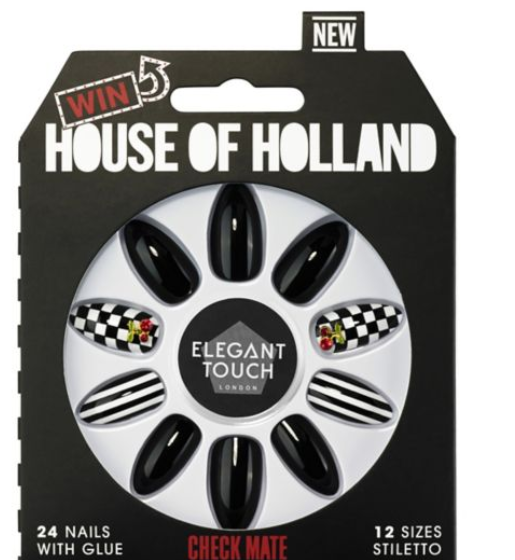 Elegant Touch House Of Holland Core Nails Vii – Check Mate
Sassy stiletto nails with trendy checks and cheeky crystal cherries.
£9.99, Boots
Check out our festival fashion tips here and choose from our selected colourful eyeliners here.