These 10 face masks will work wonders for your skin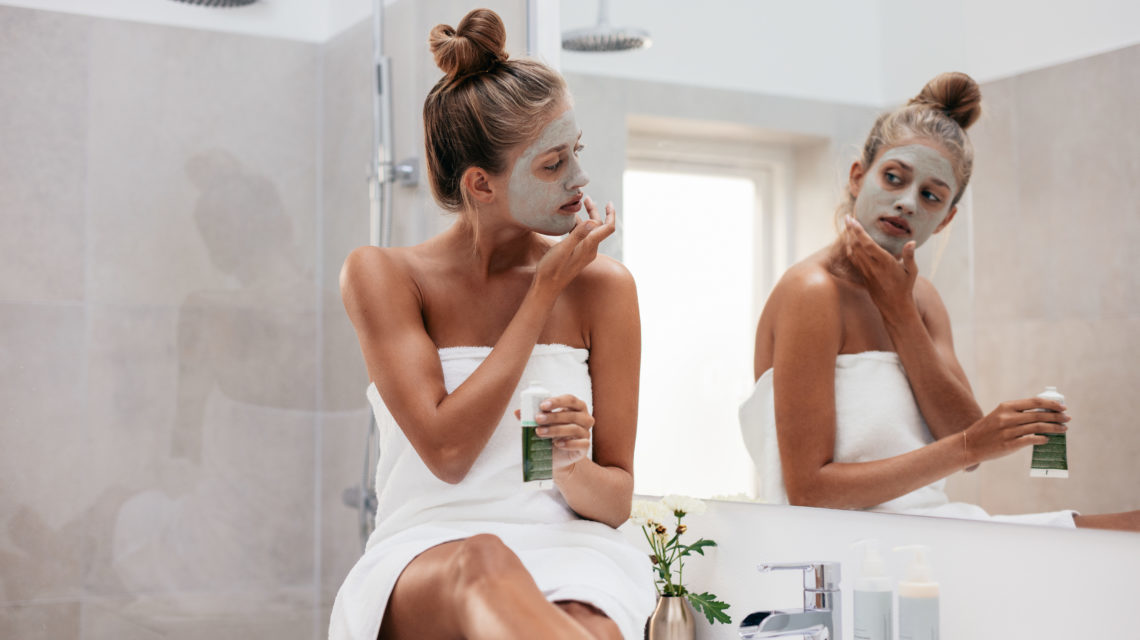 Are you suffering from dry skin? Do you have problems with acne? Or do you simply want to hydrate your skin and give it more radiance? Fear not! There is not much good face masks cannot do.
While you may look temporarily terrifying, the end result will definitely be worth it. And with a wide range of face masks available in Aberdeen stores, we are certain you will find the right one for your skin type.
Due to increased temperatures and humidity levels in summer, pores tend to enlarge, which means that both dirt and oil can get easily trapped there and you may wake up to breakouts. So before you put on a face mask, it is important to use an exfoliating cleanser to remove dead skin cells from the surface as well as the pores.
If you have more spots in summer, you may want to try a detoxifying mud mask which has an anti-pollution treatment. This should prevent dirt from getting into your pores which causes acne to appear.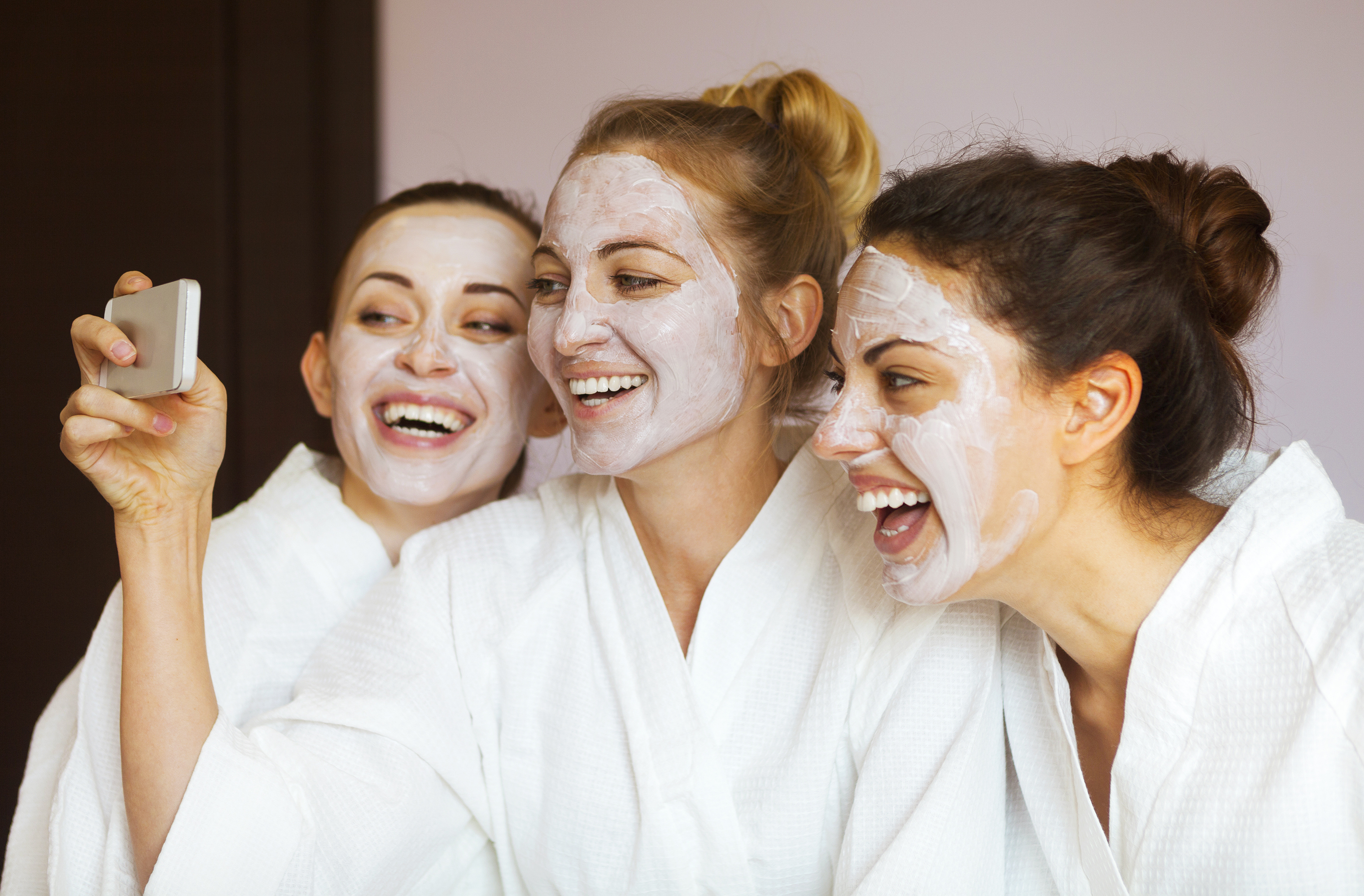 We recommend choosing a face mask with a creamy/ buttery texture for winter months to smooth your skin and ensure you don't have any dry patches.
Try to find a mask which will keep your skin hydrated without leaving it oily or greasy. If you have a very sensitive skin, do not buy perfumed face masks – they can irritate your skin.
So pop a face mask on while you're drinking your first cup of coffee and enjoy reading Society magazine! Whether you want to buy a pearl-infused mask, charcoal one or foamy one, check out our edit of top 10 face masks you can buy in the Granite City.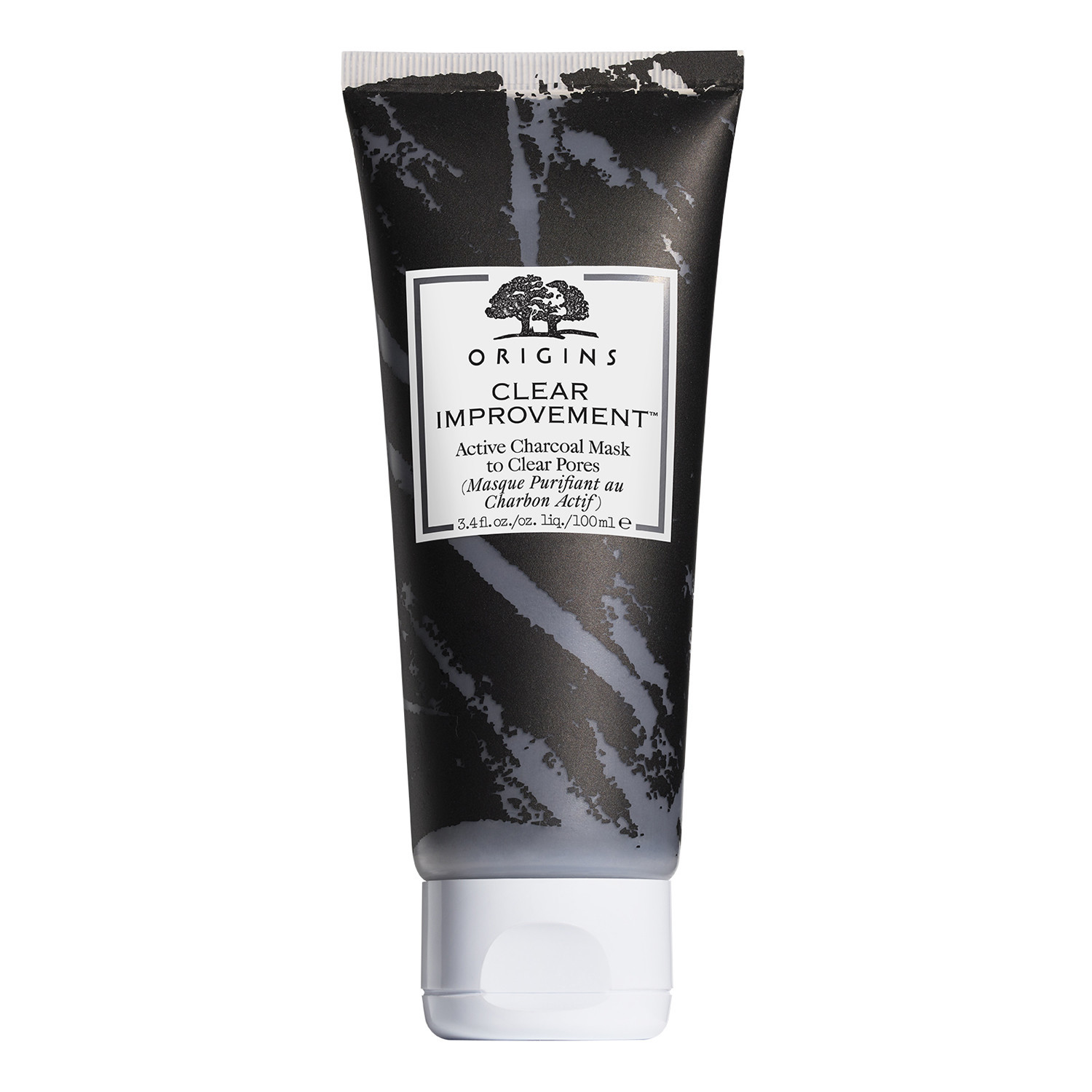 Face masks: Origins Clear Improvement Active Charcoal Mask to Clear Pores
This active charcoal face masks will act like a magnet to draw out pore-cloggers. While white China Clay absorbs environmental toxins, Lecithin dissolves impurities. Your oily skin should feel a lot softer and radiant. If you have a very sensitive skin and haven't used a charcoal product before, try it on a small patch of your skin and only proceed to put in all over your face if you do not feel any discomfort. We only recommend to use charcoal face masks once a week even if your skin isn't too sensitive.
£26.50, Boots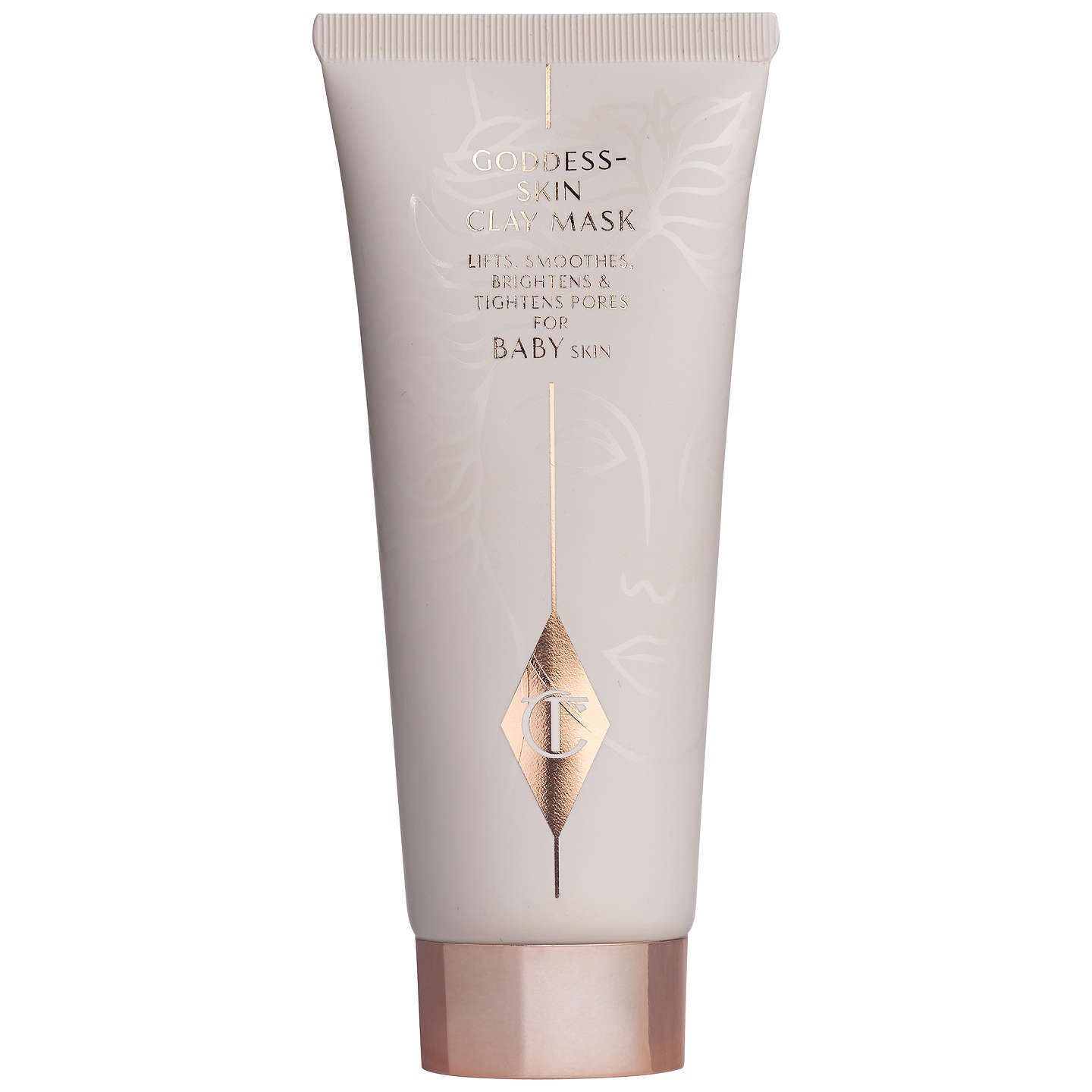 Charlotte Tilbury Goddess Skin Clay Mask
This new formula promises to leave your skin moisturised, dewy and glowing. In addition, it should also tighten your pores and clear imperfections. Based on an ancient Mediterranean beauty recipe, this popular face mask combines gentle yet nutrient-rich Spanish clay with sweet almond oil known for its nourishing power.
£38, John Lewis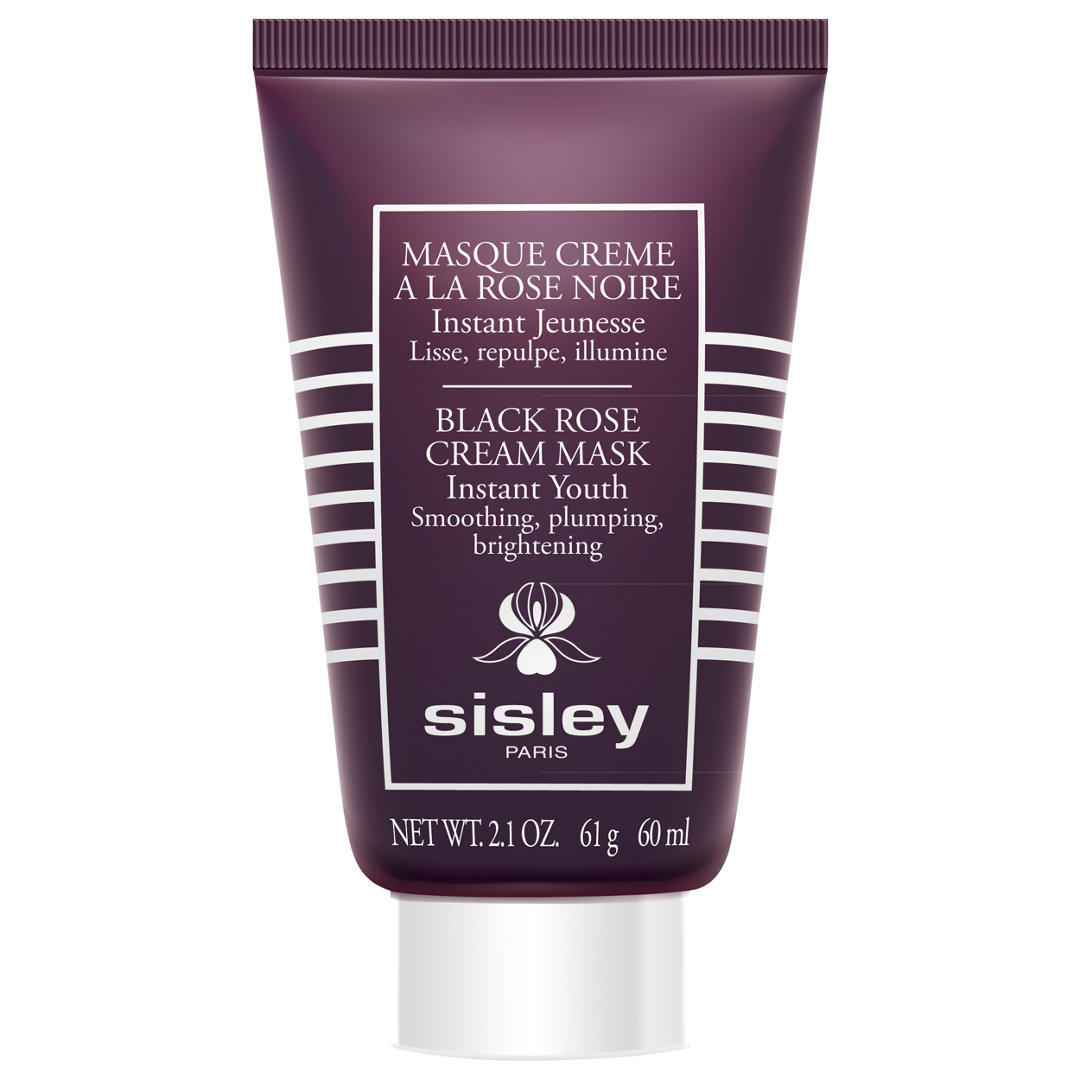 Sisley Black Rose Cream Mask, 60ml
Can you put a price on youthful looks? According to Sisley, you certainly can. And while most of us may not fancy spending almost £90 on a face mask, those who did say the mask, which was formulated to instantly provide the skin with a youthful and energized look, really works.
£89.25, John Lewis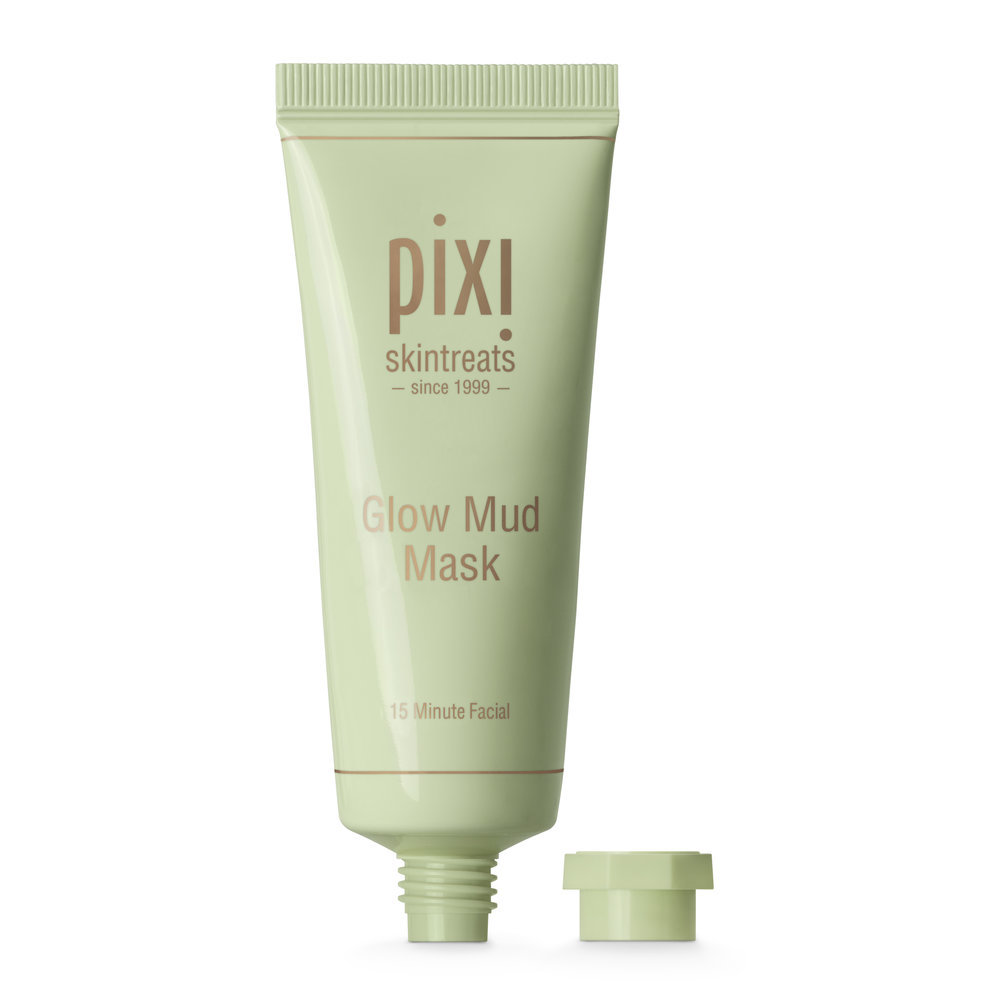 Pixi Glow Mud Mask
Stimulate, clarify and brighten skin with this revitalizing mask. The mineral-rich treatment absorbs oil, draws out impurities and fights breakouts while giving an energizing boost to the complexion. The cruelty-free product has really good reviews.
£18, Marks and Spencer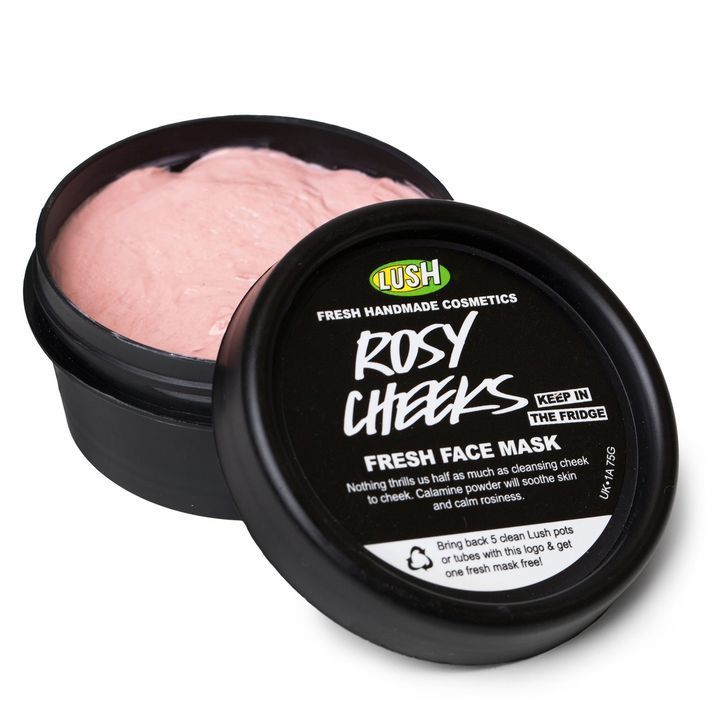 Rosy Cheeks
The fresh mask, which blends kaolin, calamine and Turkish rose oil was created to delicately calm the skin and restore its balance. While kaolin will easily remove dirt, exquisite rose oil will nourish and tone your face. With multiple fresh face masks available in our local Lush store, we are certain you will be able to a find a mask which is perfect for you skin type.
£7.50, Lush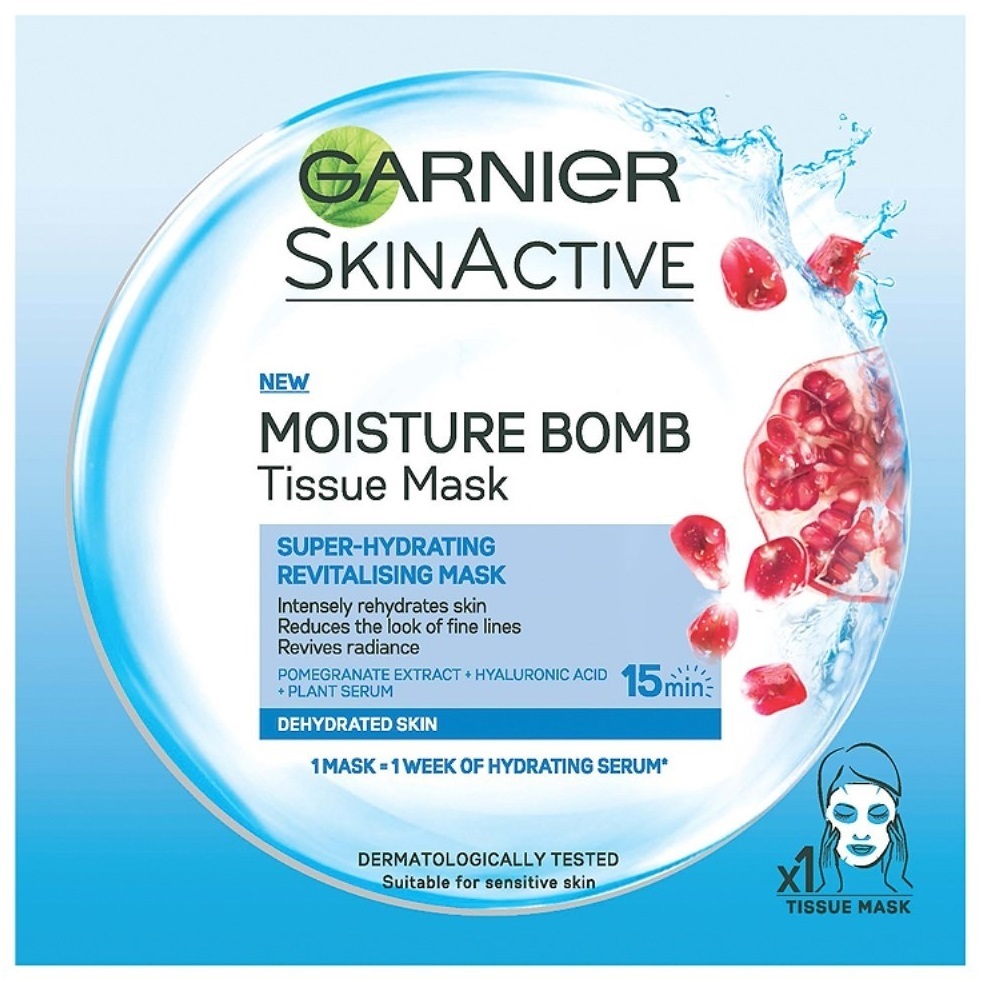 Garnier Moisture Bomb Pomegranate Hydrating Face Sheet Mask
This super-hydrating revitalising mask can do wonders for your dehydrated skin. This very affordable tissue mask will intensely re-hydrate your dry and tired skin as well as reduce the look of fine lines on your forehead.
£2.99, Superdrug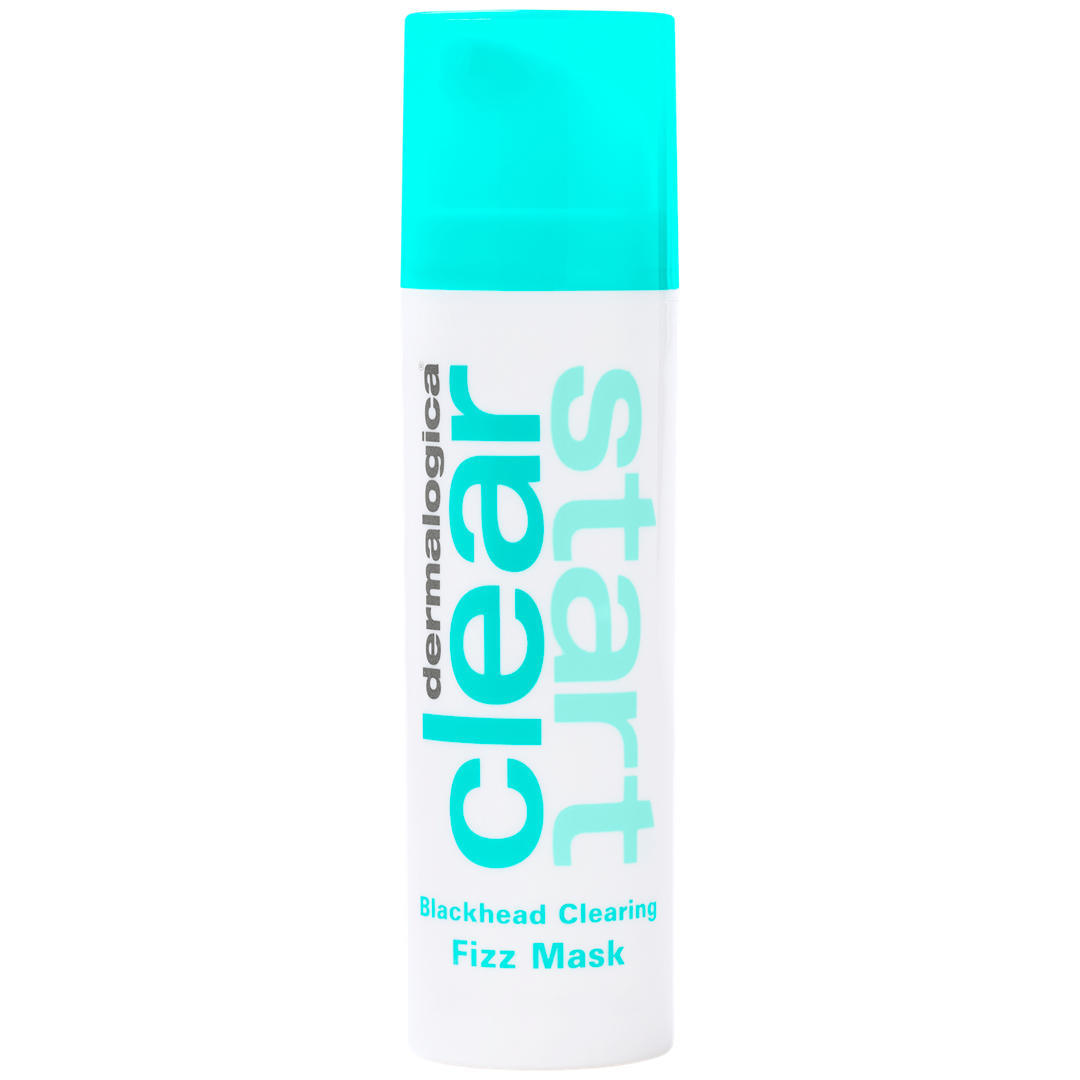 Dermalogica Clear Start™ Blackhead Clearing Fizz Mask, 50ml
This unique mask's active fizzing formula effectively clears pores and helps target blackheads. You will feel a tingling sensation when this new fizzy mask will work its magic to clear blackheads on breakout-prone skin.
£19.50, John Lewis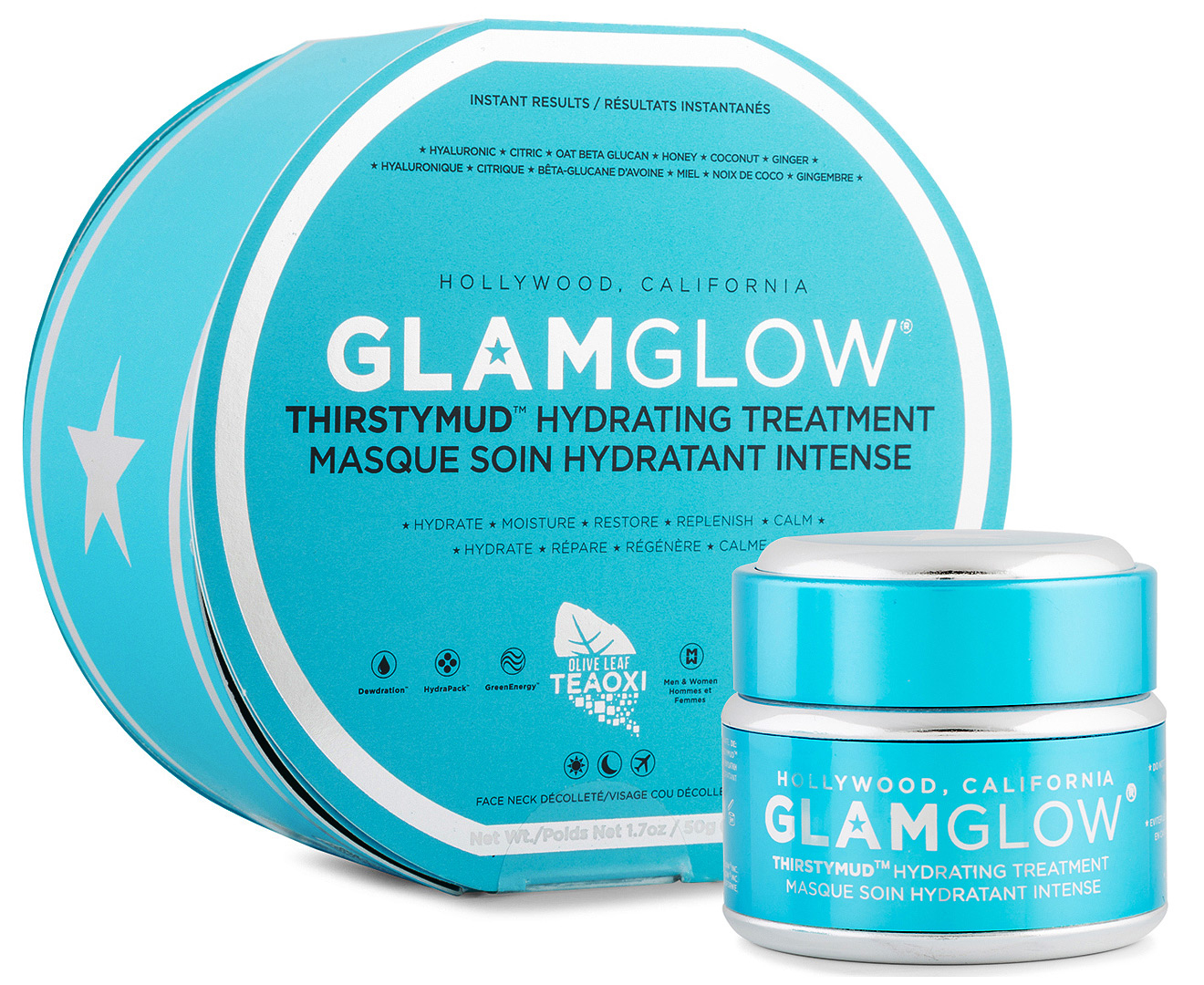 Glamglow Thirstymud Hydrating Treatment
Perfect for both men and women, this face masks moisturizes, restores, replenishes as well as calms the look of skin. It uses advanced hydration active technologies to provide deep hydration. This mask would be ideal for your summer holiday because it is very cooling and it will make sure your skin stays hydrated after a long day by the beach. In addition, the mask promises to make fine lines on your skin less visible.
£42, Boots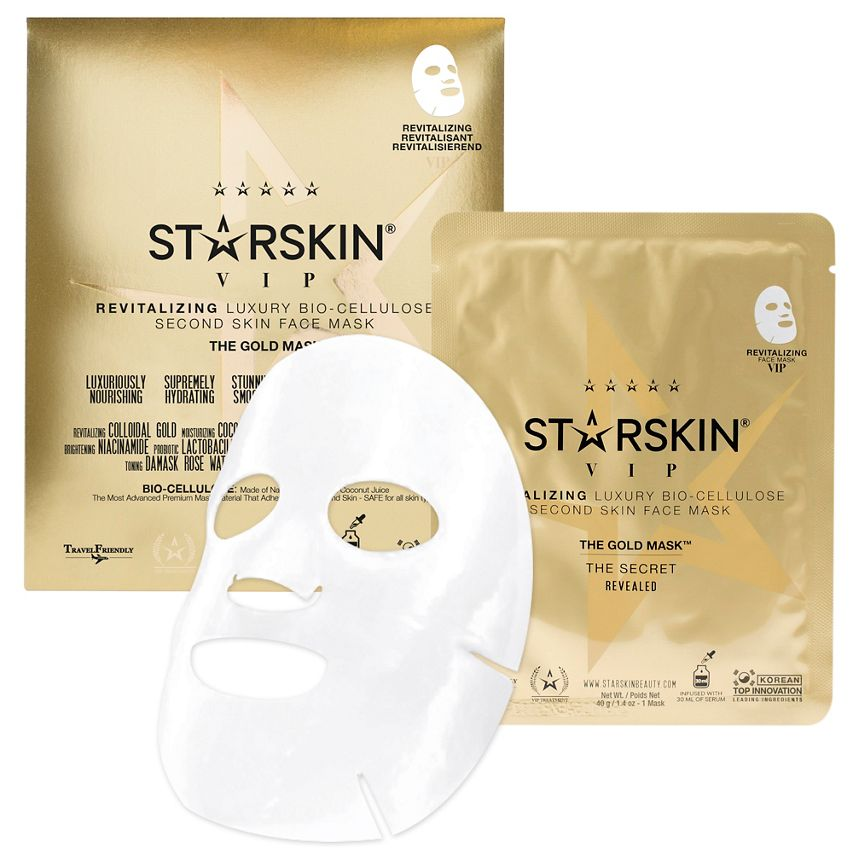 STARSKIN – 'The Gold Mask™' VIP revitalising luxury bio-cellulose second skin face mask 40g
Give your skin the ultimate VIP treatment with this gold mask. In addition to diminishing the appearance of fine lines, wrinkles and sun damage, the mask also promises to leave your skin velvety soft.
£11.25, Debenhams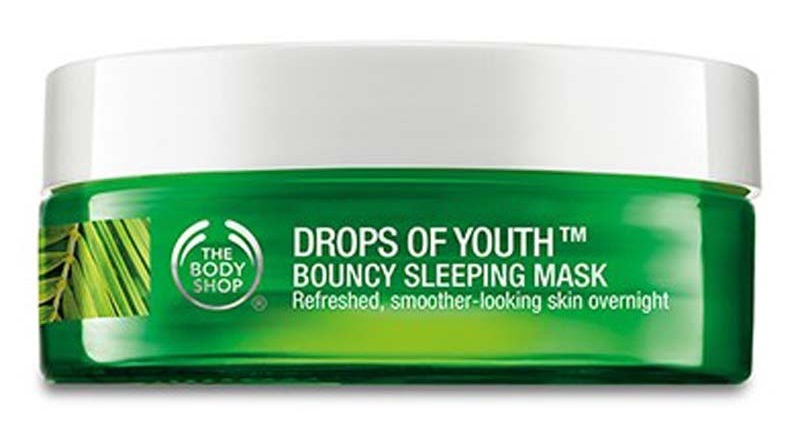 Drops of Youth™ Bouncy Sleeping Mask
If you want to wake up to a youthful looking skin, this face mask is the one for you. "Drops of Youth" is a refreshing overnight face mask which has been formulated to address the first signs of ageing. Enriched with edelweiss stem cells, the innovatively bouncy, gel-cream texture moulds itself like a second skin for instant hydration.
£25, The Body Shop
Find out how to get rid of dark circles under your eyes with our top tips and selected beauty products here. In addition, you can see all Society's beauty and fashion articles here.