Beauty guru shares best shower products for men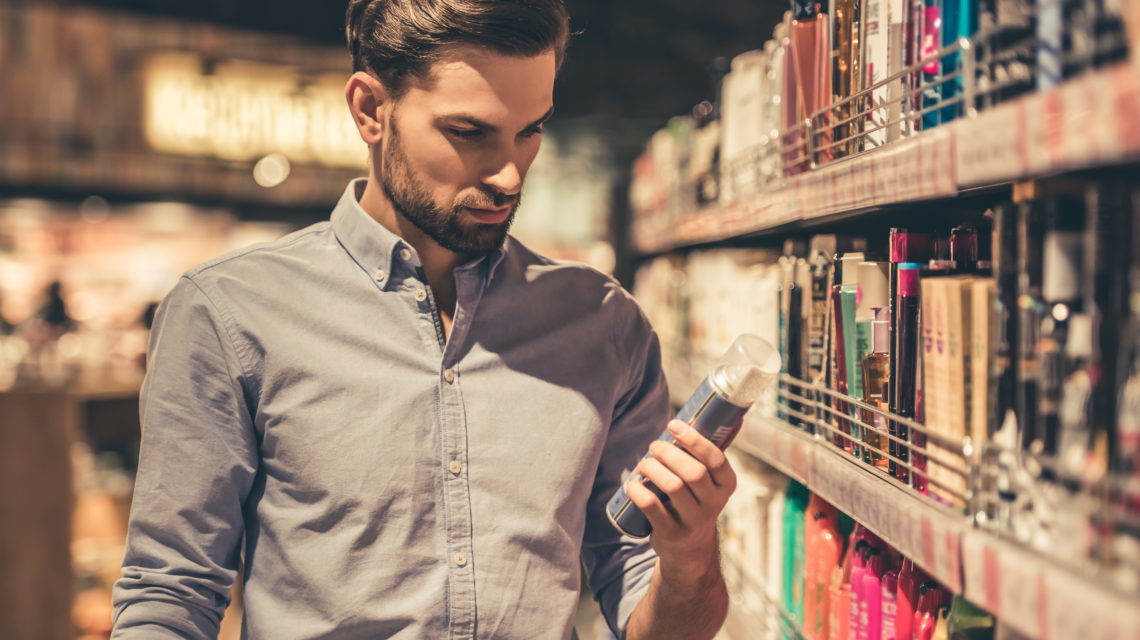 Men's grooming and beauty products are growing in popularity but when it comes to lasting freshness it pays to be selective…
When it comes to keeping clean, there's nothing quite like raking through the shower curtain and using the best products that come into grasp first.
Gone are the days of using the bare necessities of the good old soap-and-water combo which, up until recently, was a popular choice for men.
These days, it's important to be able to clean-up your act and keep yourself smelling fresh as part of your daily regime.
With men's grooming and men's beauty products growing continuously popular, companies have now diversified their offering to further ensure they hit this booming market.
Of course, there's nothing better than that just-out-of-the-shower feeling. However, finding the right shower gel where the scent lasts longer than some fragrances can prove a tough job for anyone.
Whether its instant foam, lathering cream, or oil, it's important to ensure skin is cleansed of grime and is left feeling and looking fresh and healthy.
Sharing her wisdom on all things beauty, makeup guru Sara Hill, highlights her favourite shower products for the man who wants to smell as good as he looks…
1. Aesop – Geranium Body Cleanser (500ml)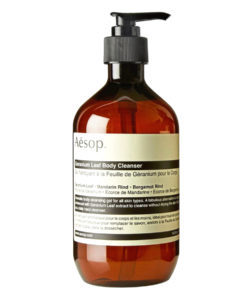 This gentle, lightly foaming cleanser offers an aromatic boost of wild geranium to kick-start your morning or refresh you after a long day. Use a small amount on a sponge in the shower, or add a teaspoonful to your bath for a luxurious bubble bath. This also works well as a hand wash. Enhanced with geranium leaf extract to cleanse and deodorise without drying out your skin – plus it makes your shower smell amazing.
£32, www.cultbeauty.com
2. Molton Brown – Russian Leather Bath & Shower Gel (300ml)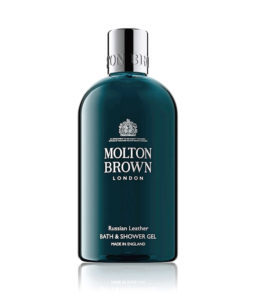 Intensely woody, smouldering and noble leather notes intermingle with a Siberian forest's brisk pine. Ambery vetiver embraces strong, commanding black leather laced with sophisticated cade, leaving an unforgettable impression of a vast wilderness.
3. Haeckels – Seaweed/Sea Buckthorn Body Cleanser (350ml)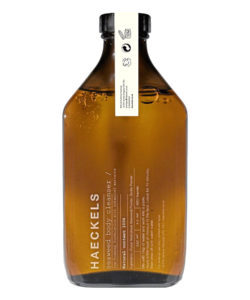 Though not traditionally synonymous with skin care, England's Margate coastline is, in fact, a treasure trove of unbelievably beneficial skin care ingredients. Using their discoveries, Haeckels have hand-crafted this body cleanser from indigenous sea buckthorn, hand-harvested seaweed and tea tree, all of which help to repair and purify skin with potent antioxidants, vitamins and antiseptic qualities.
Also enriched with rapeseed oil, the cleanser is quickly absorbed, delivering nutrients to the lower layers of skin as well as its surface. Parsley seed and lavender create a refreshing aroma that will uplift your senses as well as your skin.
£34, www.endclothing.com
4. Elemis – Sharp Shower Body Wash (300ml)

This invigorating body wash is formulated with uplifting spearmint and peppermint essential oils, combined with plant extracts of nettle, wild marjoram, marshmallow, chamomile and thyme in a soya, wheat and milk protein base. Its skin friendly formula is deep cleansing, while the rich creamy lather is super gentle, leaving your skin clean, soft and tingling with freshness.
£24, www.johnlewis.com
5. Noble Isle – Whisky and Water Bath & Shower Gel (250ml )

Described as "Britain in a bottle", Noble Isle products are infused with sublime scents with
ingredients indigenous to the British countryside. This gorgeous bath and shower gel is no exception. Inspired by the rich, complex bouquet of a glass of single malt, with a dash of spring water to give it a mellow touch, it contains a natural extract of malted barley sourced from the Balvenie Distillery in Dufftown, which works wonders on dry skin. The perfect way to spend an evening relaxing in the tub.
£20, www.nobleisle.com
6. Escentric Molecules – Escentric 01 Body Wash (200ml)

This product is ideal for all you "shower snobs" who aren't fond of garish-coloured body washes that smell of sugary lime or sickly peppermint. Like the perfume of the same name, this boasts an understated yet beguiling scent and, to be honest, we would expect no less from such a ground breaking perfumery. Its main active ingredient is energen – a combination of sapindus mukorossi, derived from a North Indian tree, renowned for its cleansing and soothing properties – and caesalpinia spinosa from Peru, a natural source of polysaccharides that has long-term hydrating benefits. Energising and moisturising and leaving skin subtly scented, we defy you not to want to stock up on the rest of the Escentric Molecules range.
£20, www.escentric.com
7. Peter Thomas Roth – Blemish Buffing Beads (250ml)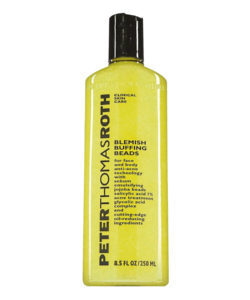 The first steps towards clearer skin, Blemish Buffing Beads are a must-have in your acne-attacking arsenal. Working gently (but firmly) to regulate sebum, clear congestion and banish pore-clogging surface grime, this paves the way for targeted acne-treatments to get to work where they're needed. And on the plus side, it won't leave your skin feeling tight or over-exposed. Suitable for face and the body, use this to get to grips with stubborn spots or hormonal breakouts, wherever they make their unwelcome presence felt…
£36.50, www.lookfantastic.com