Aubeebop Jewellery pairs perspex and pearls in Aberdeen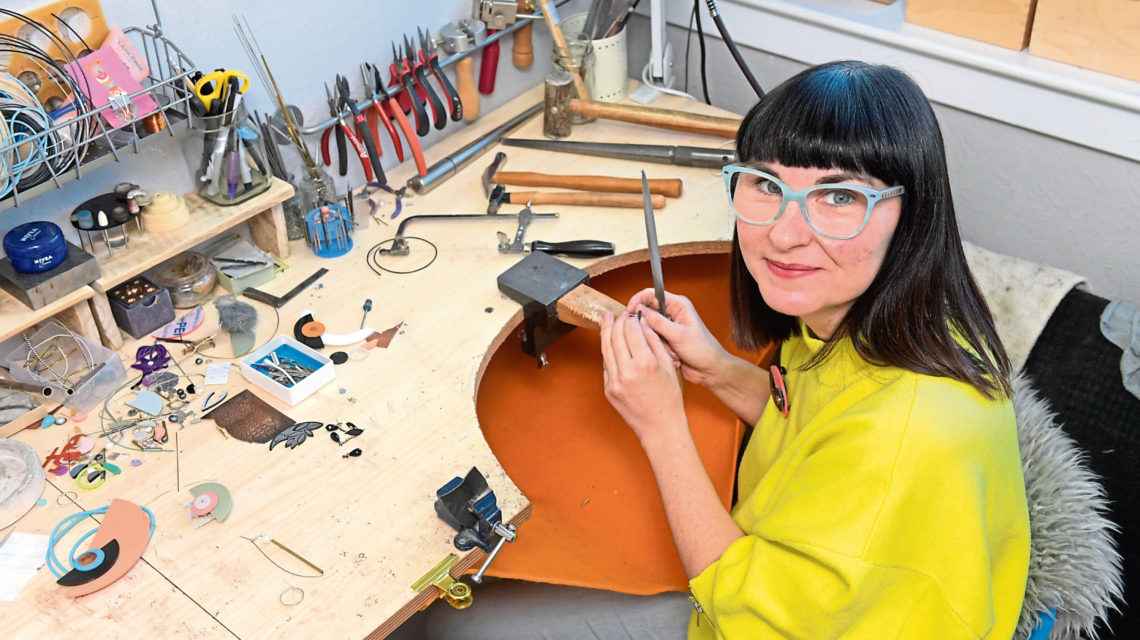 Pairing perspex and pearls, Aberdeen designer Aubin Stewart has been creating stunning jewellery for more than two decades.
After graduating from Duncan of Jordanstone College of Art in Dundee, talented Aubin, who now lives in Bucksburn, worked at Sandy Menzies Jewellery as a commission designer. Today Aubin creates playful and wearable jewellery including rings, broaches, earrings and necklaces.
Speaking of her experience learning the trade, she said: "In my role as a commission designer I created one-off pieces for clients.
"This was mainly high-end fine jewellery and it was quite a change from art school.
"I learned so much about the jewellery trade as well as running a business, from sourcing gemstones, pearls, pricing to stock buying and how to deal with customers.
"From there I went on to work at McCalls Antique Jewellers where I designed jewellery for clients and eventually I gained my second-hand dealer's licence for the business.
"I became heavily involved in sourcing and buying stock such as beautiful Art Deco rings and Victorian heirloom jewellery."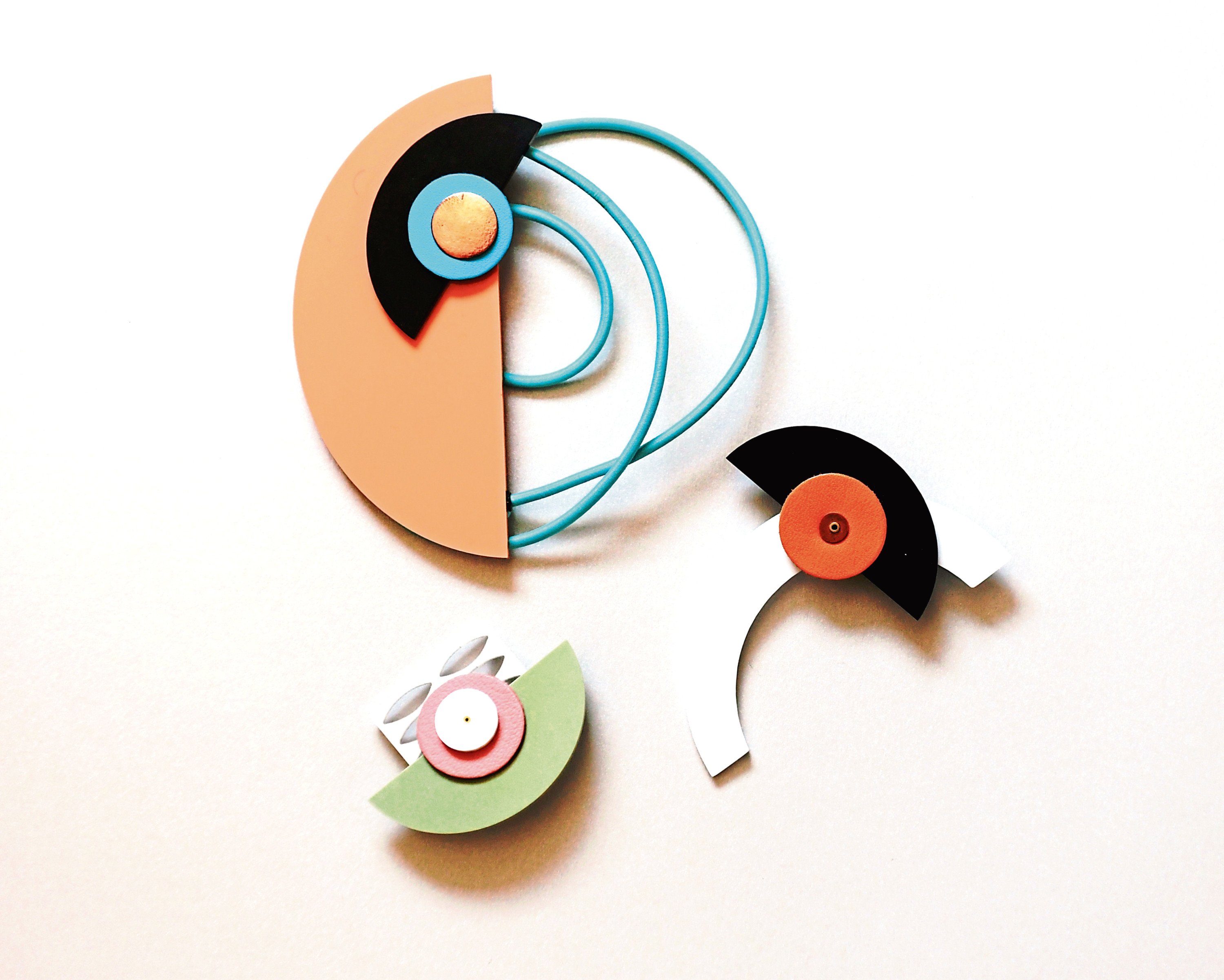 Being surrounded by all the stunning period pieces really influenced Aubin's work.
And after working for the shops for a few years and creating her own pieces in her spare time, she decided it was time to move on and fully focus on her own brand.
While she set up her own independent outlet Aubeebop Jewellery in 2008, it wasn't until 2015 when she decided to make it her priority.
Aubin said: "The name Aubeebop just came from playing around with my name and being called Aubee, Aubsy, Aubs for short over the years."
"I am not sure where the bop came from," she giggled.
Aubin specialises in pairing precious and non-precious materials to create contemporary jewellery collections.
She added: "My work combines non-precious materials such as perspex, leather and brass using digital laser printing techniques to create unique surface patterns as well as traditional jewellery methods.
"My newest collections are called Blok and Play, which are created using the simplest of forms and a reduced colour palette."
Becoming a mother two years ago also inspired some of Aubin's new work.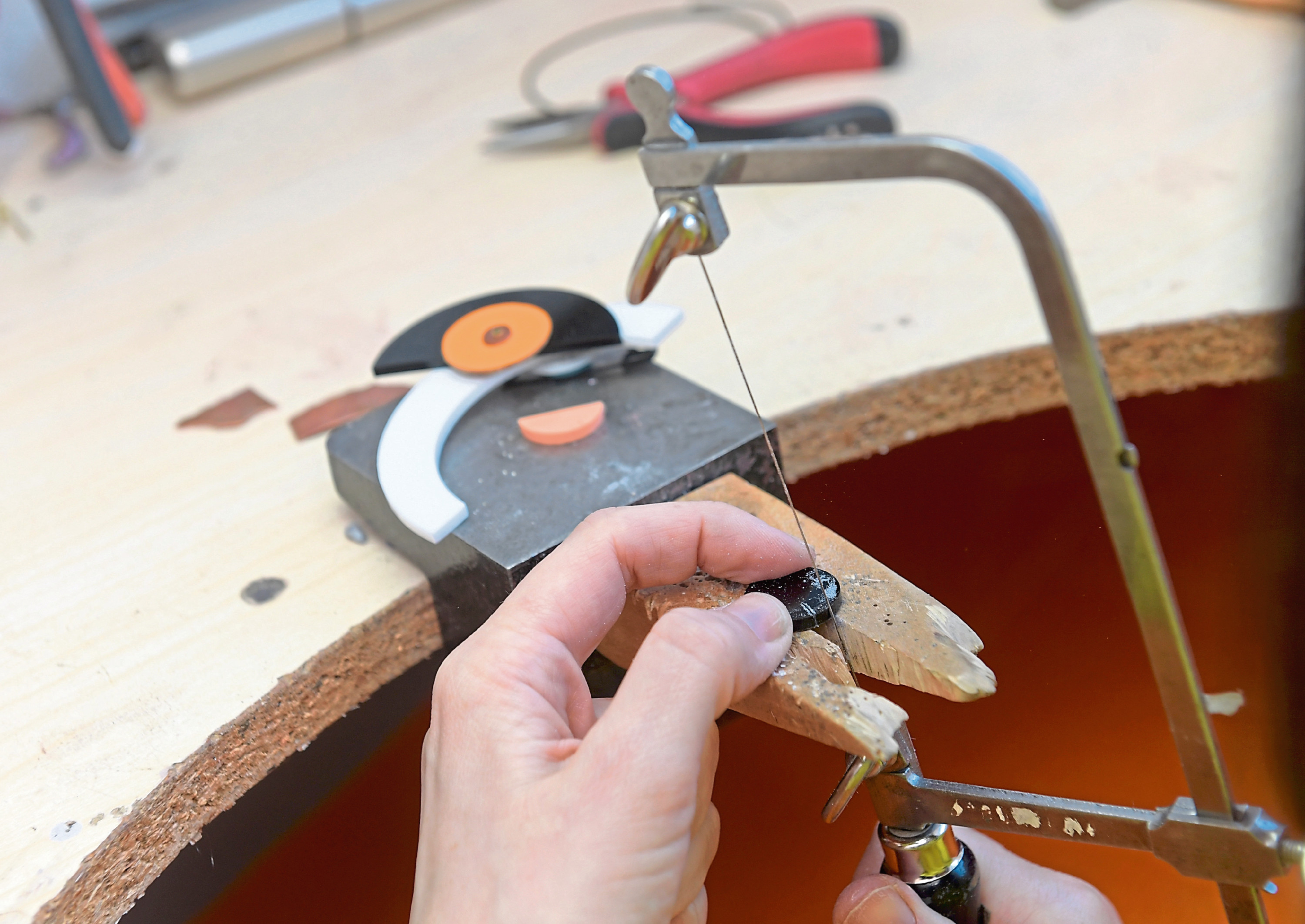 She said: "The simplistic forms and colours akin to children's culture such as toys, games and even some of the animations have worked their way in.
"I like to think that I am still being true to my old self who loves a bit of neon perspex blended with some life experience, slightly better skills and my love of pearls.
"To me, preciousness can be found in quality, design excellence and craftsmanship. The value of the material is secondary, which is why I love playing with this idea in my work."
Aubin thinks attending college helped her grow as an artist – but she acknowledges it may not be the essential route for all jewellers.
She said: "I was drawn to an art college. Being creative felt like the only thing that I was good at from a young age and where I felt I could be myself.
"I think it is really important to hone your skills in whatever your discipline is.
"Do your own thing and push yourself creatively – whether this is through an art college education or other means, this is the foundation for becoming good at what you do.
"The jewellery trade is vast and can all depend on where you are placed within the industry.
"Sometimes, an apprenticeship can be the best route to a career in jewellery.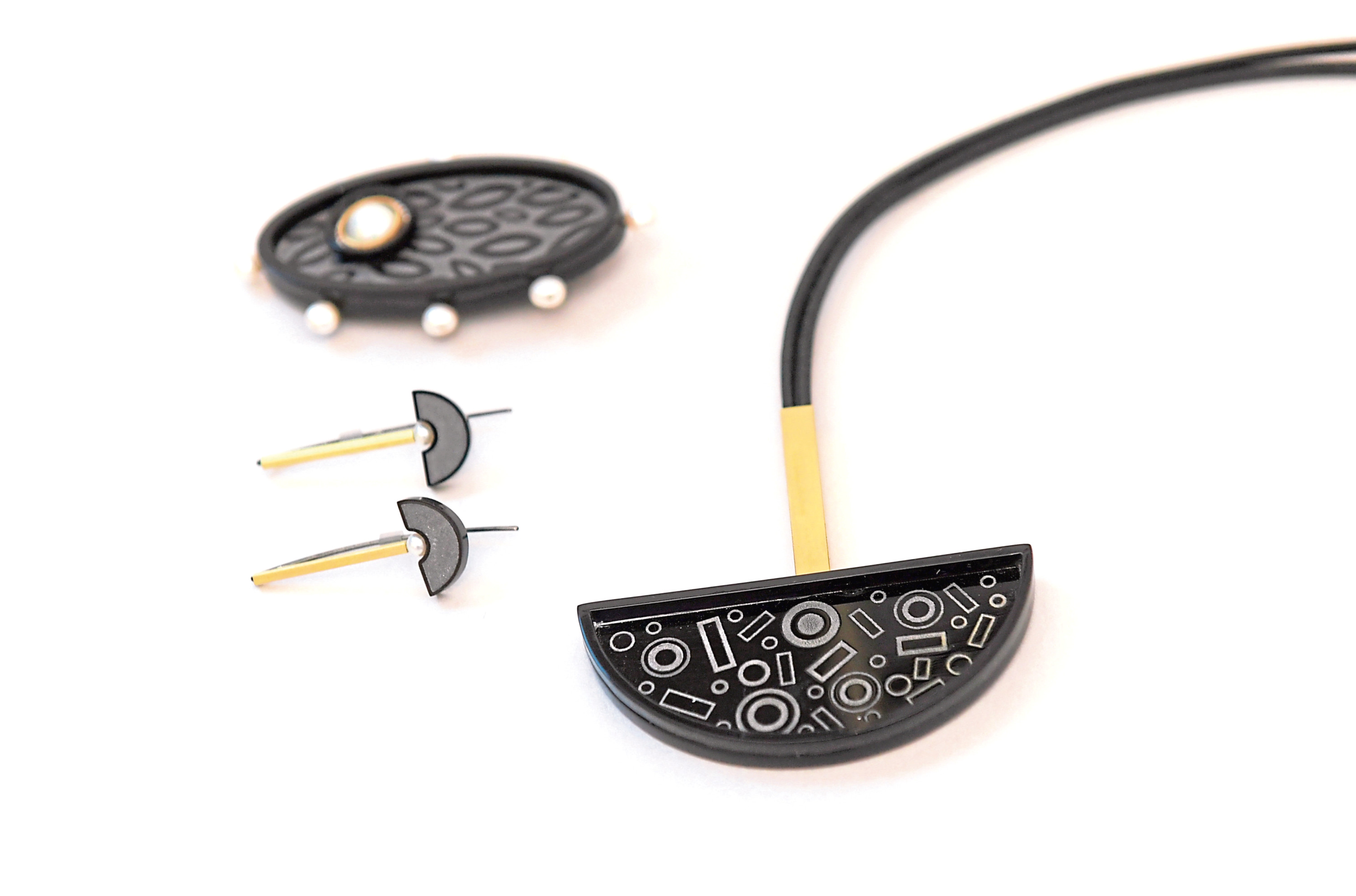 "For me, an art college was the best option as it allowed me to experiment with a lot of creative subjects before committing to jewellery – and I have all the crazy memories too!"
Now, Aubin also teaches jewellery workshops at Gray's School of Art and through the Make Your Mark programme, which supports students, graduates and apprentices of the jewellery and allied trades.
She added: "I have also recently trained as a mentor and have been supporting other creatives in Aberdeen in how to navigate the creative sector through the Sustaining Life as a Creative programme run by Aberdeen City Council's Creative Learning Team.
"I find the creative community a pretty close and supportive one.
"Aberdeen also plays host to some great events which I have been fortunate enough to be selected for such as the Aberdeen Etsy Market, Flock at the Woodend Barn and the Look Again Festival.
"It's amazing just how many creatives are in this area."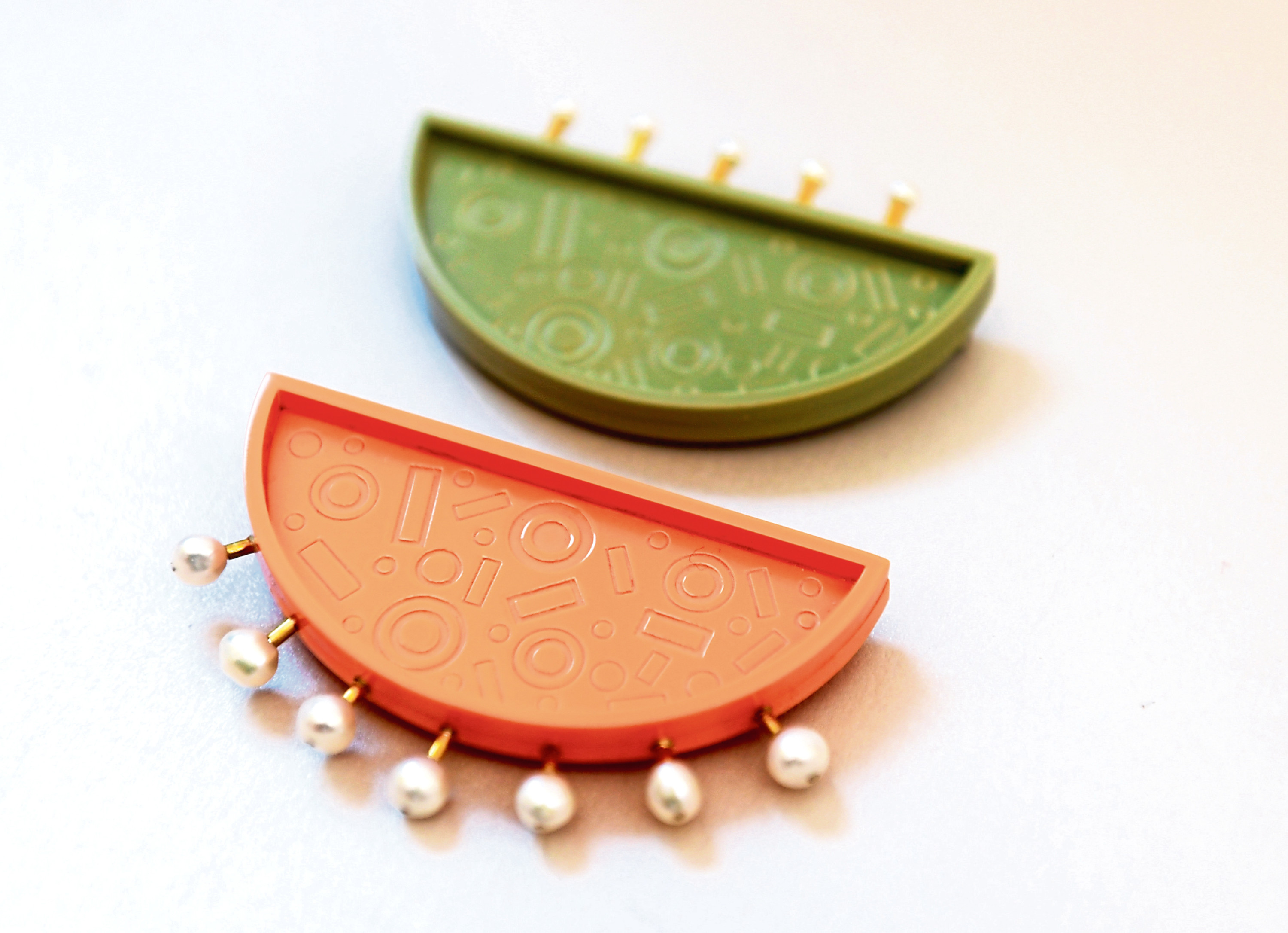 In addition, Aubin will take part in North East Open Studios, an event which connects small-scale art and craft businesses in the north-east. She was also selected for the Craft Scotland Summer show, which is part of the Edinburgh Festival Fringe.
Aubin's contemporary collections are available to purchase from her online shop as well as various stockists in the north-east, Isle of Skye and Wales.
Visit www.aubeebopjewellery.com to find out more about Aubin's work and to purchase her jewellery.
Click here for fashion features.