Andrew Scott Dental Care offers a wide range of treatments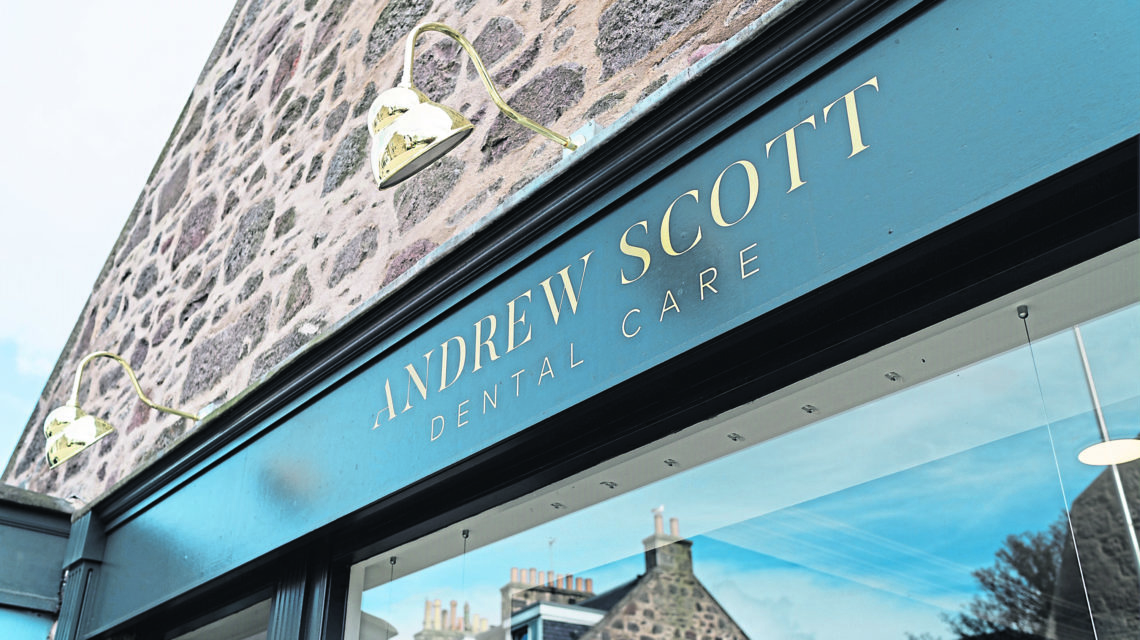 A luxurious and modern practice in the heart of Aberdeen, Andrew Scott Dental Care aims to leave patients more confident than before through a wide range of treatments.
Established last year by Andrew Scott, the Victoria Street clinic offers both dental and cosmetic procedures from simple routine check-ups, fillings and oral hygiene, to more complex treatments such as dental implants, smile design and oral surgeries.
The clinic know how hard it can be for a patient to even just bring themselves to smile when they're so self-concious of their teeth. But with the help of Andrew Scott's team, it couldn't be easier to achieve a beautiful smile.
The dentists work hard to help their patients regain confidence by straightening their teeth and making sure nothing holds them back from feeling great.
Orthodontics has become increasingly popular with adults and this is mainly due to the improved results achieved by using virtually invisible clear aligners – or braces.
Andrew Scott Dental Care offers Smilelign Clear Braces. Created specifically for each patient, the removeable aligners move the teeth in small stages until they reach the desired final position.
Julie Rafferty, who has worked as a dentist in Scotland and Canada since qualifying from Dundee University in 1993, is responsible for orthodontic treatments at the practice. After completing multiple courses, she has been helped – and is still helping – her patients get the smile they've always wanted.
She said: "Patients interested in straightening their teeth receive a free initial consultation, which is where we determine what kind of braces are most suitable. There will be some cases in which we won't be able to use Smilelign to straighten teeth, but it's very unlikely.
"We can use teeth-coloured fixed braces for cases which are too complex for Smilelign. After the consultation, there's another assessment where I take impressions of their teeth or a 3D scan and we will also take photos.
"All the information is then used to create pre-aligners and a digital presentation, which showcases how the patients' teeth will look once the treatment is done."
Andrew Scott Dental Care patients are always able to take these pre-aligners home to determine whether they're happy to go ahead with the treatment, or not.
Julie said: "They can wear them and sleep in them to get an idea of how they feel on their teeth.
"They can take as long as they need to find out if they're happy with them. Some people are right away and others prefer to take a week or two."
The dentist said the main thing which is required for the Smilelign Clear Braces treatment is good compliance from patients.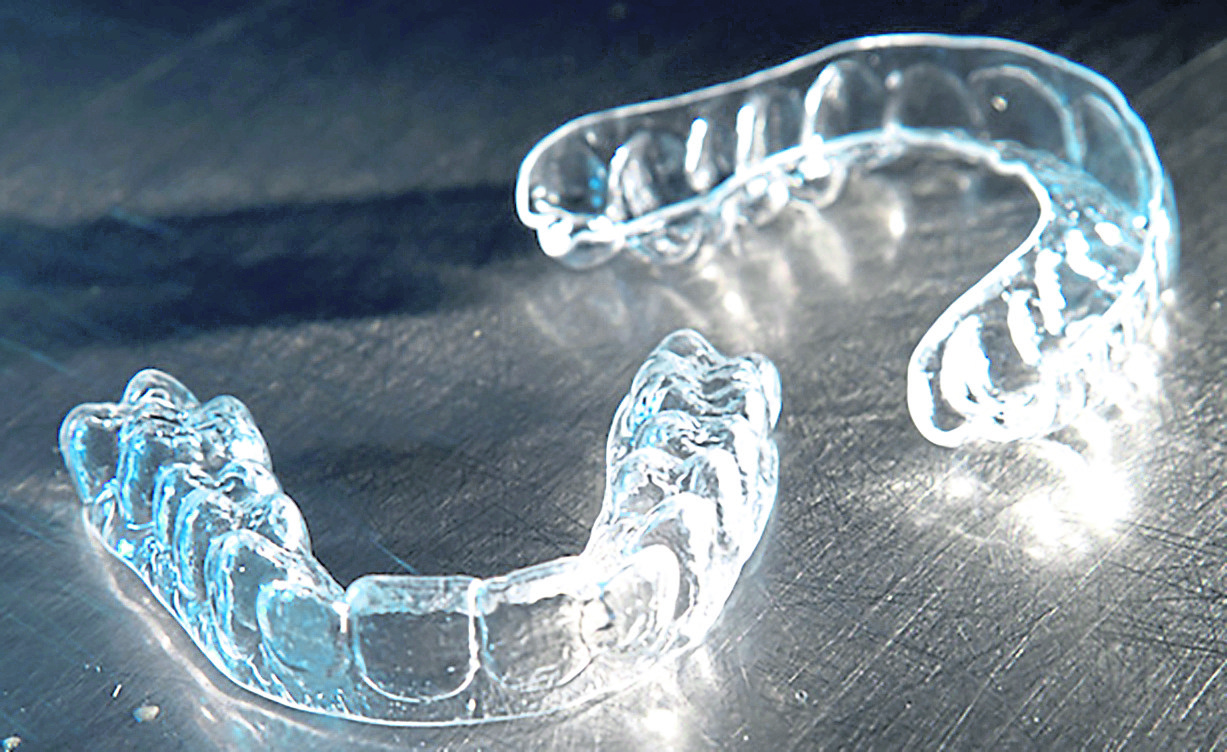 Julie said: "We have to make sure the patient is committed to wearing the clean aligners.
"Smilelign Clean Braces must be worn for 22 to 23 hours a day – patients only take them out to eat.
"The downside of the treatment is that patients have to really take care of them, but most adults are quite motivated. You're never too old for them as long as you have healthy teeth and gums, however, we only treat patients over the age of 16."
Another dental treatment which is popular at the practice is teeth whitening due to it providing significant results quickly.
Whether you have a special occasion coming up or just want to brighten your smile, Patricia Ratana, who is also a dentist, will be able to help you.
She said: "Teeth whitening is a non-invasive way of brightening your natural teeth. We use custom-made trays to fit your mouth and gel which helps lift stains and give patients a whiter smile.
"It can take anywhere from three to 10 days to achieve the desired shade. Everyone's teeth are different, so it's a little like getting a tan, for some it can take no time at all, others may have to use the gels for longer.
"After the desired shade is reached, teeth can stay brighter for months before they need to use the gels again to re-brighten the teeth. The trays can be kept and used again."
In addition to dental care, the practice also offers cosmetic treatments.
Patricia said: "We use anti-wrinkle injections with brand names such Botox, Azzalure and Bocouture to help soften fine lines on the forehead and around the eyes. This helps give a much fresher and youthful appearance and it can also boosts patients' confidence. We have achieved good results in both men and women.
"Fillers tend to be used in the lower face around the edges of the mouth and nose area to help lift areas which have lost volume.
"We can also use a tiny amount along the lips to achieve a fuller look.
"Fillers and anti-wrinkle treatments aim to be as natural as possible and can last up to six months before clients return for another course of treatment.
"For more stubborn lines it can take two to three courses of treatments before the desired results are achieved."
Visit andrewscottdental.co.uk for more information about the treatments on offer. During September and October the practice is offering a 60% discount on teeth whitening costing £149.99, reduced from £367.50