Stunning nail art created by Aberdeen beautician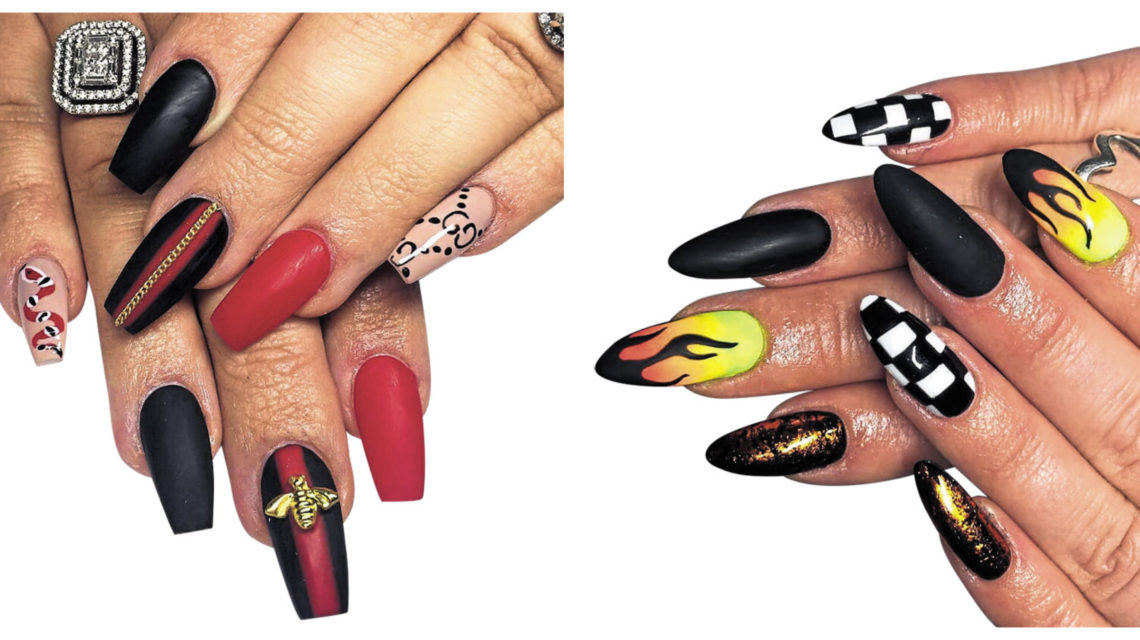 For successful Aberdeen nail technician Aleasha Rennie, painting and embellishing her clients' nails is a form of art.
Aleasha is so quite clearly gifted in nail art, it's hard to believe the 29-year-old only decided to venture into the profession less than two years ago.
Initially in 2009, Aleasha qualified as a beauty therapist. But after working in a few Aberdeen salons, she felt under pressure to "get a proper job". And so she became a social carer for five years, but she always felt it wasn't what she was meant to be doing.
Thankfully, Aleasha returned to the beauty industry and is now nailing it every day, producing stunning creative designs on people's "blank canvas" nails.
"I love everything about my job now," said Aleasha.
"I can portray my art within the nails and I'm constantly drawing.
"Nails are like my blank canvas and there's so much you can do with them.
"It's true that if you're having fun, it doesn't feel like a job."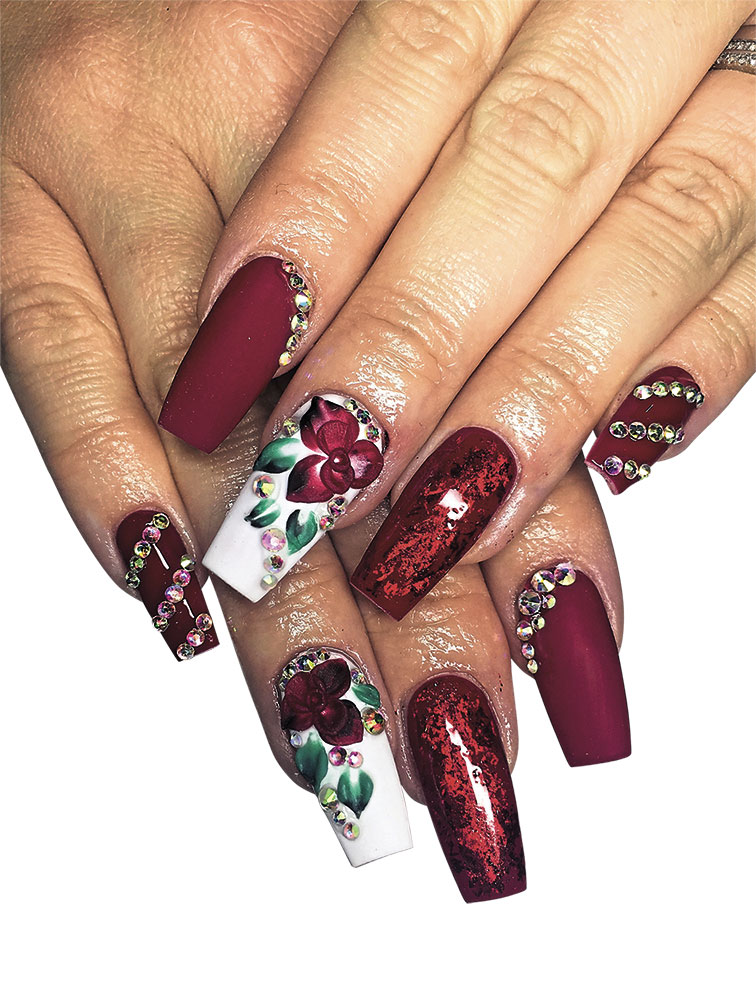 She added: "Art was my favourite subject and I knew I wanted to something with it when I left school.
"I did beauty therapy at Gallowgate College, but I only wanted to do the course for nails. I wasn't interested in make-up or waxing.
"I then worked for a year in a salon within Aberdeen Market. They taught me a lot and I am grateful for it."
Talented Aleasha, who was recently shortlisted in the Nail Technician of the Year category at The British Hair and Beauty Awards, said what makes her job so fun, is the fact that she loves experimenting with new materials and trends.
But if she had to pick a favourite nail art technique, it would be 3D flower designs which she creates using acrylic.
Aleasha said: "The flowers are done with a brush.
"It's a really hard technique but I did a course with I-Candy Hair & Beauty after I left college.
"The flower is on top of the nail, it's very solid, but bumpy.
"These nails are quite extravagant, but they're my favourite because it's really therapeutic to do it. You have to fully concentrate on it.
"You can also do bows and unicorn horns using the same technique."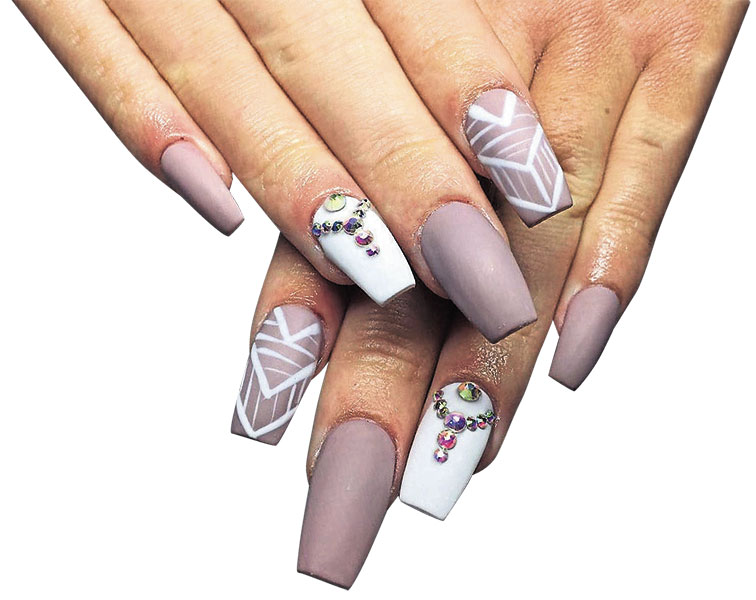 Aleasha also uses real dried flowers in her creations too and says that floral designs are most popular in spring.
She said: "The colours are really vibrant and the real flowers are encapsulated in the acrylic.
"You used to be only able to get them in America.
"The real flowers are encapsulated into the nail, whereas the 3Ds are on top of the nail."
While most of her clients were head over heels for pinks, reds and sequin hearts for Valentine's Day earlier this month, Aleasha said tortoise shell nails, abstract lines and metal decals are forever popular all year round.
Summertime nails are another of Aleasha's favourites. Her clients often want to get their nails done for holidays in Ibiza and other popular party destinations.
This is when Aleasha creates real funky nails with Swarovski crystals and playful nail art with palm trees and other more extravagant features.
She said: "Neon coral was very popular last summer."
Many of Aleasha's clients also love to add a touch of luxury style to their lives in the form of branded nail arts.
She said: "Brand nails are all over Instagram just now. Not everyone can afford Gucci bags and shoes, but they can afford the nails."
And while Gucci-inspired nails are definitely the most popular option right now, Aleasha has also created nails inspired by Burberry, Chanel and Versace.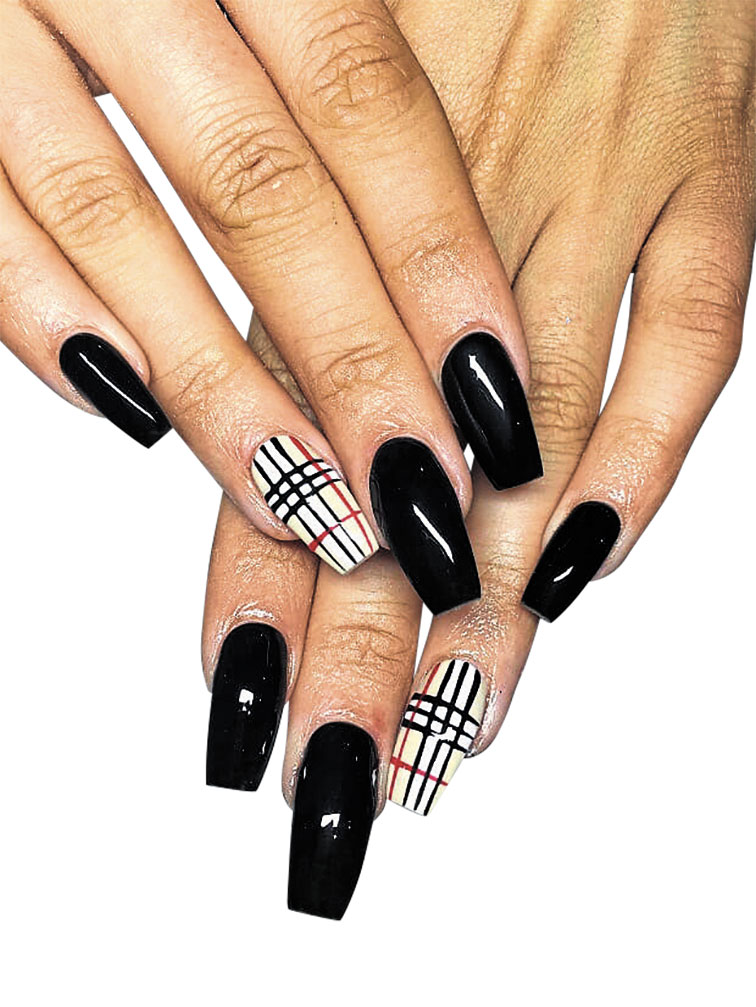 Clear jelly nails are the most recent "big" trend popping up all over Instagram. Aleasha predicts that the new trend will be "massive" this summer once more of her clients know about it.
With such detailed designs, a nail art session with Aleasha, who is based at The BrowHouz on St Andrew Street in Aberdeen, can take a full two hours, although more basic nails will last around 90 minutes. If you are interested in having your nails done, but aren't quite sure what kind of design you're after, Aleasha recommends finding inspiration on her social media account.
Follow @aleashasnailz_xx on Instagram.
Click here for more fashion and beauty features.