Aberdeenshire's knittykittybangbang creates quirky jewellery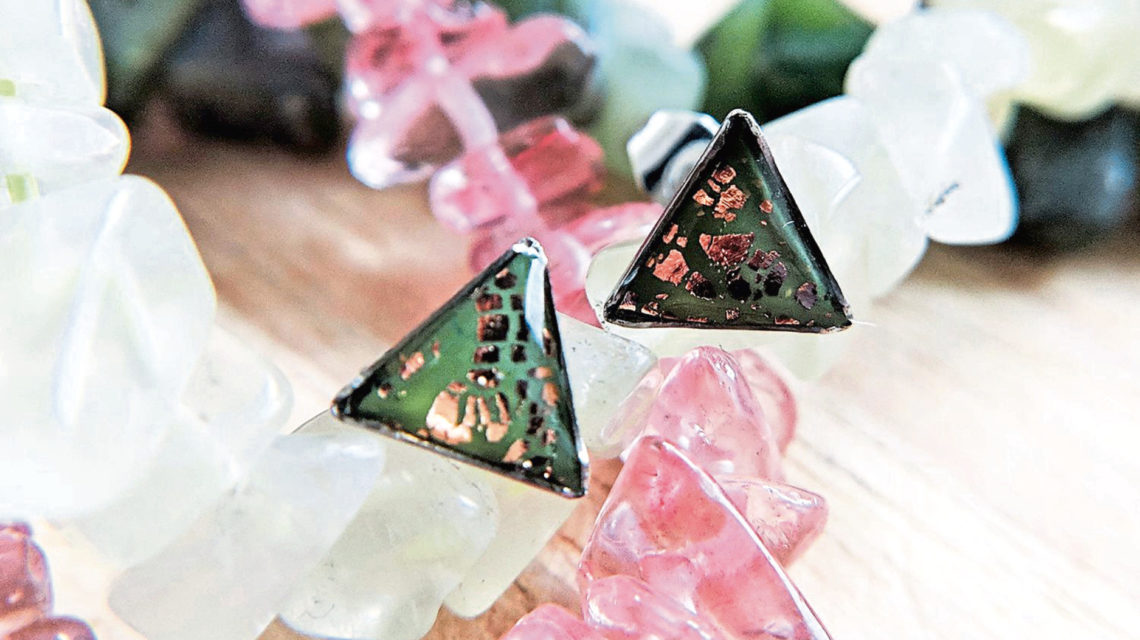 Aberdeenshire-based Carolyn Anderson creates quirky jewellery which will easily add a pop of colour to your everyday outfit.
The talented creative, who has been creating jewellery since her teens, decided to focus on her passion when someone close to her passed away.
"In my late 20s, I was in a good job with the council when someone I knew died quite young," said Carolyn.
"It was so tragic as it had woken her up to the fact that she didn't like her life and had been waiting for her real life to begin and now it never would.
"She'd missed doing the things and being the person she had wanted to be, and that pushed me to go back to college and ultimately quit my good job to focus on my business in 2012."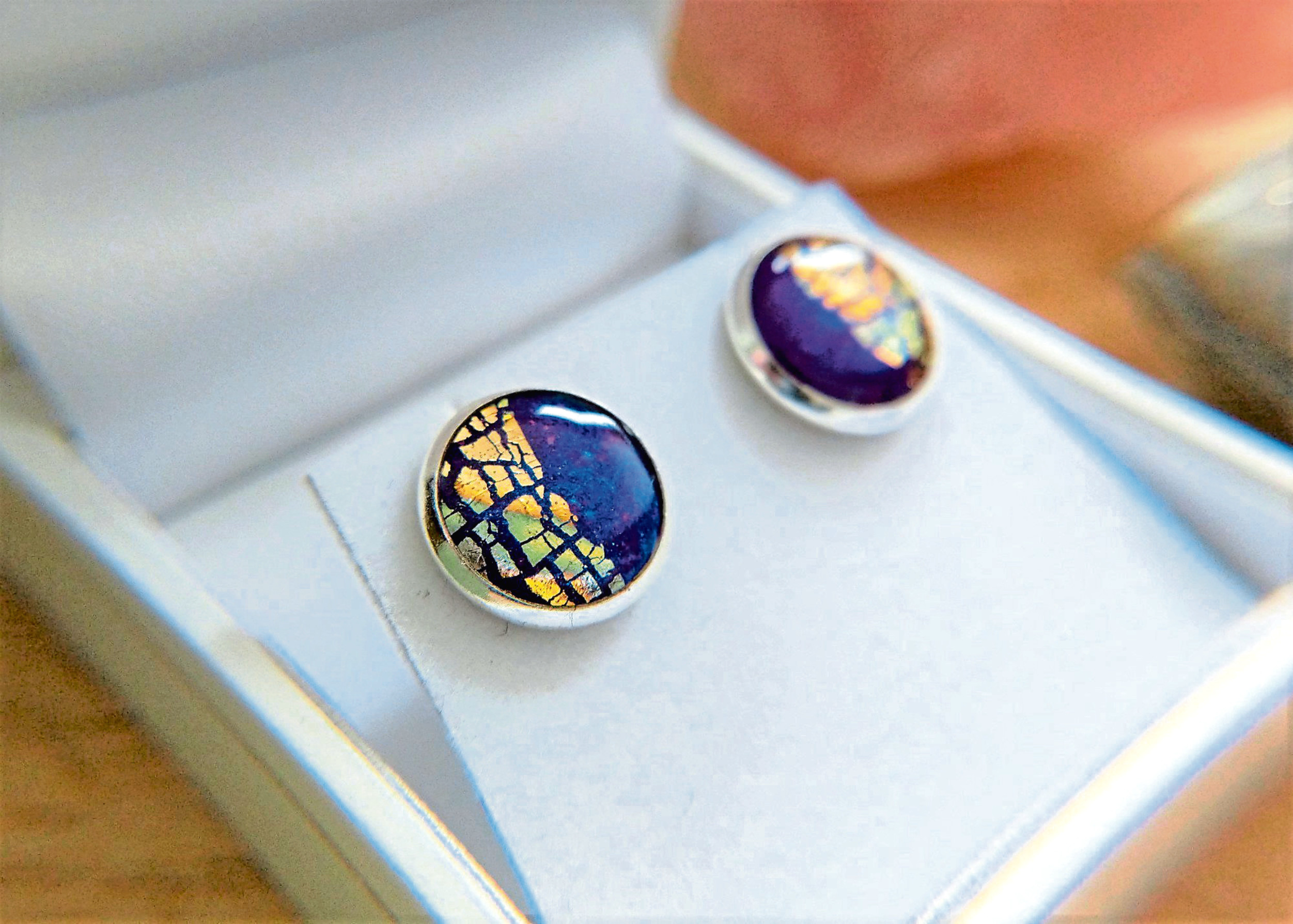 Carolyn sells a wide range of colourful jewellery under the brand knittykittybangbang.
"Kitty was a nickname from my husband and I studied textiles, which accounts for the knitty bit, said Carolyn.
"And if you've got knittykitty, it would be rude not to add bangbang!
"I offer colourful, unique pieces of jewellery in both precious metals for special treats and alloys for every day.
"My alloy studs are my most popular items as they add a tiny pop of colour without overwhelming whatever you're wearing."
Carolyn works with a number of different materials to create her eye-catching jewellery.
She said: "I use a mixture of different polymer clays, precious metal and anodised aluminium leaf, pigments, then a layer of resin to give them a glassy or watery look.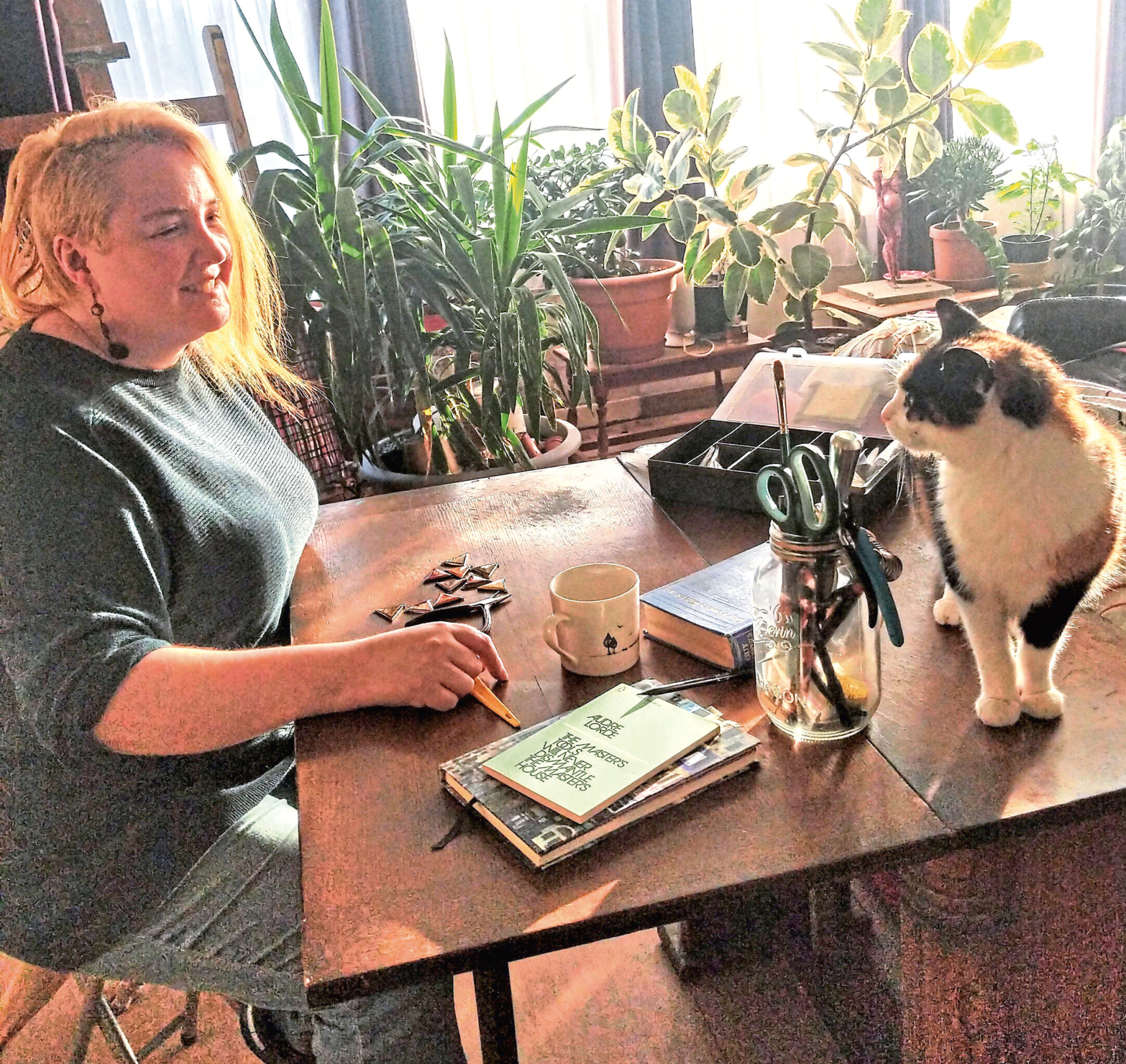 "I set that in sterling silver, gold or alloy metals to complete the pieces."
Referring to herself as a "colour geek," various shades and hues inspire Carolyn's work.
The creative said: "My first range was inspired by the images from the Hubble Telescope, but I'm also very inspired by oil paintings, haute couture fashion, nature, film, poetry and I'm often trying to capture the interplay of light on a surface or in a specific place, such as the forest, to inform my colourways.
"Colour evokes feeling and sometimes, I'm just having a bit of a play with that."
Carolyn, who would like to see Beth Ditto and Gillian Anderson wear one of her pieces, creates all her jewellery from her home near Laurencekirk.
In addition to knittykittybangbang, Carolyn also runs Venus in Stars, offering handmade vegan bath and body products. Both businesses are environmentally-friendly.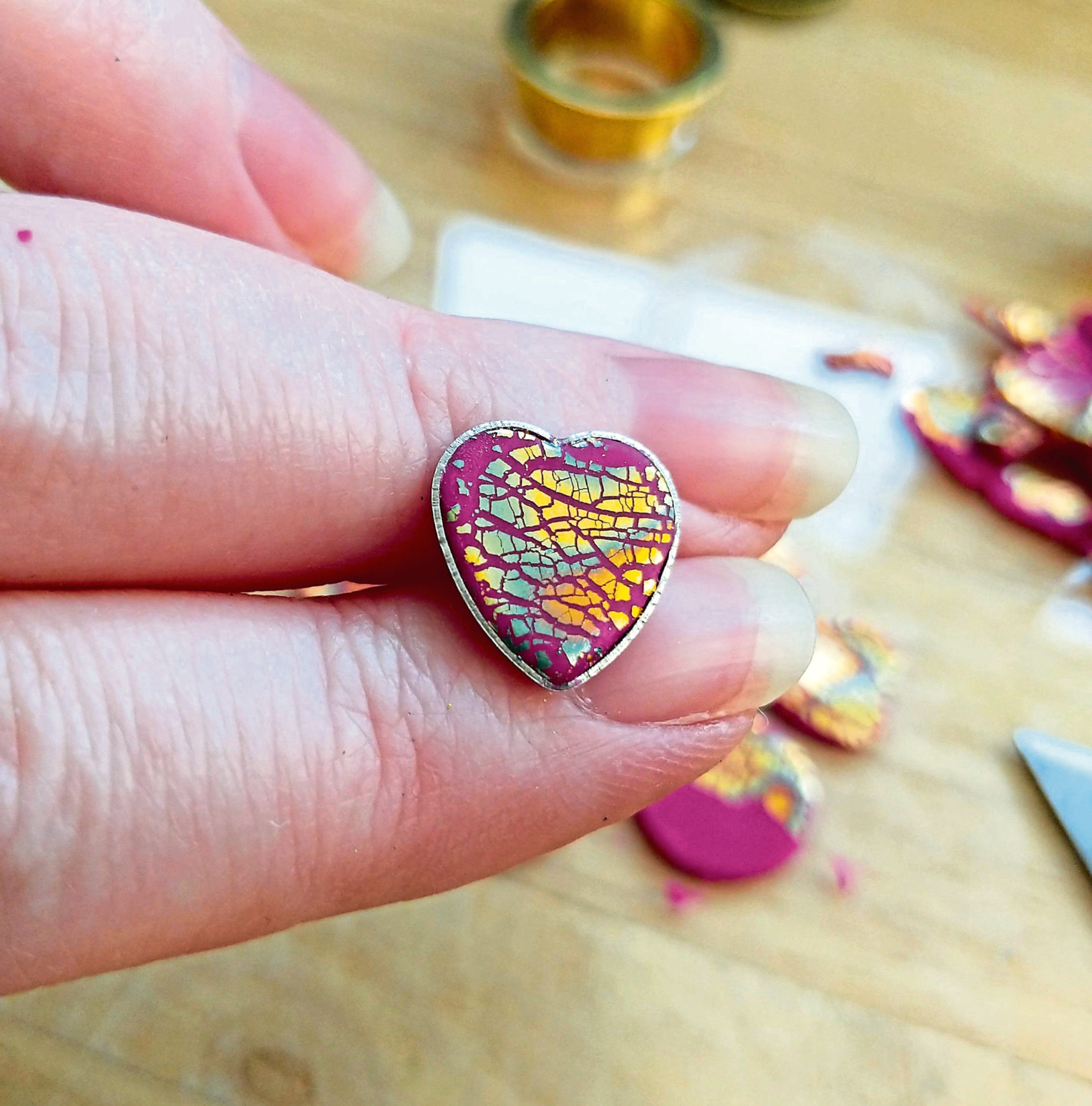 The owner said: "In knittykittybangbang, I use recyclable and biodegradable packaging, and Venus in Stars has a strong sustainability focus, and is very near to being zero waste.
"However, you cannot be sustainable without taking people and communities into the equation.
"Shopping local and independent is an integral part of that and it's easier than ever now with social media and websites."
Prior to the Covid-19 pandemic, Carolyn would often sell her products at local markets.
She said: "Pre-coronavirus, the majority of my income came from selling at markets.
"I'm one of the management team of Ministry of Crafts which ran monthly markets in both Aberdeen and Dundee, but I attended events most weekends and even more in the run-up to Christmas.
"I think I've done every major Scottish city apart from Inverness.
"I'm very much missing my market customers and stallholder camaraderie this year."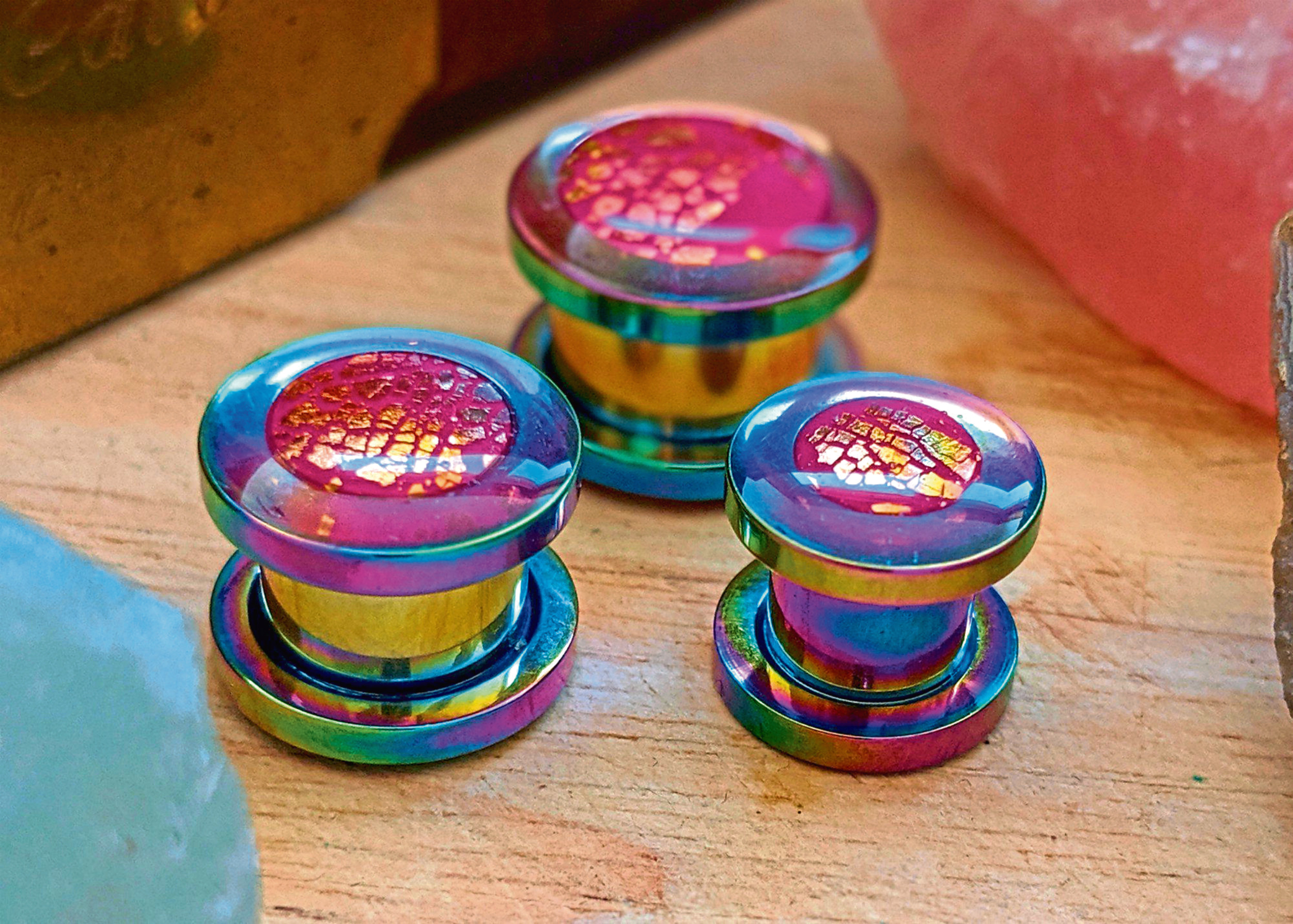 In addition to Carolyn's Etsy shop, locals can buy her jewellery in Geek Bothy in Kemnay and in Crafty Wee Birdie gift shop in Nairn.
Visit www.etsy.com/uk/shop/knittykittybangbang for more information and to shop