Aberdeenshire milliner Caroline Sinclair creates stunning hatinators and fascinators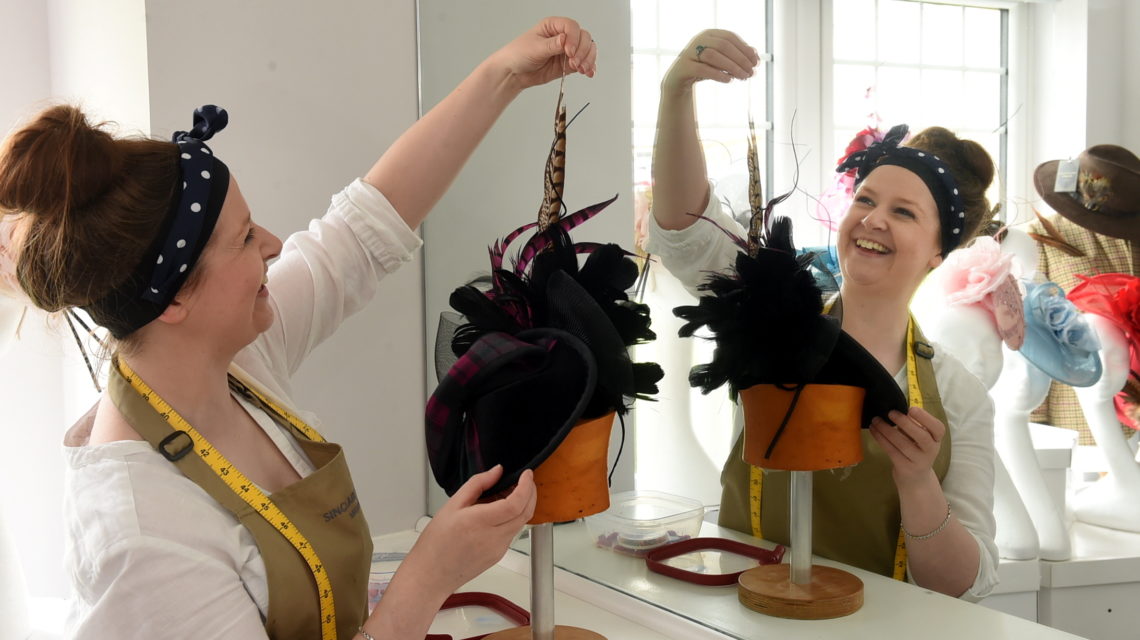 Creating unique hatinators, fascinators and other headpieces, Aberdeenshire milliner Caroline Sinclair's designs have been widely acclaimed.
After gaining a degree in three-dimensional design at Gray's School of Art and a Millinery City and Guilds qualification at Glasgow Clyde College, Caroline set up her millinery business − Sinclair Stuart Millinery − more than a decade ago.
She said: "I create bespoke hats, fascinators, hatinators, headbands and bridal pieces. I use a wide range of fabrics and materials including sinamay straw, felt, feathers and silk.
"I create hats for all sorts of occasions including weddings, race events and formal celebrations.
"The hats are all handmade and I use a wide range of millinery techniques including traditional hat blocking, three-dimensional hand sculpting and hand stitching.
"I'm able to show clients how the hats are formed over the wooden blocks and steamed into shape when they visit."
Caroline creates unique and individual pieces in a custom-built studio at her home in Laurencekirk. The studio doubles up as a showroom for client fittings.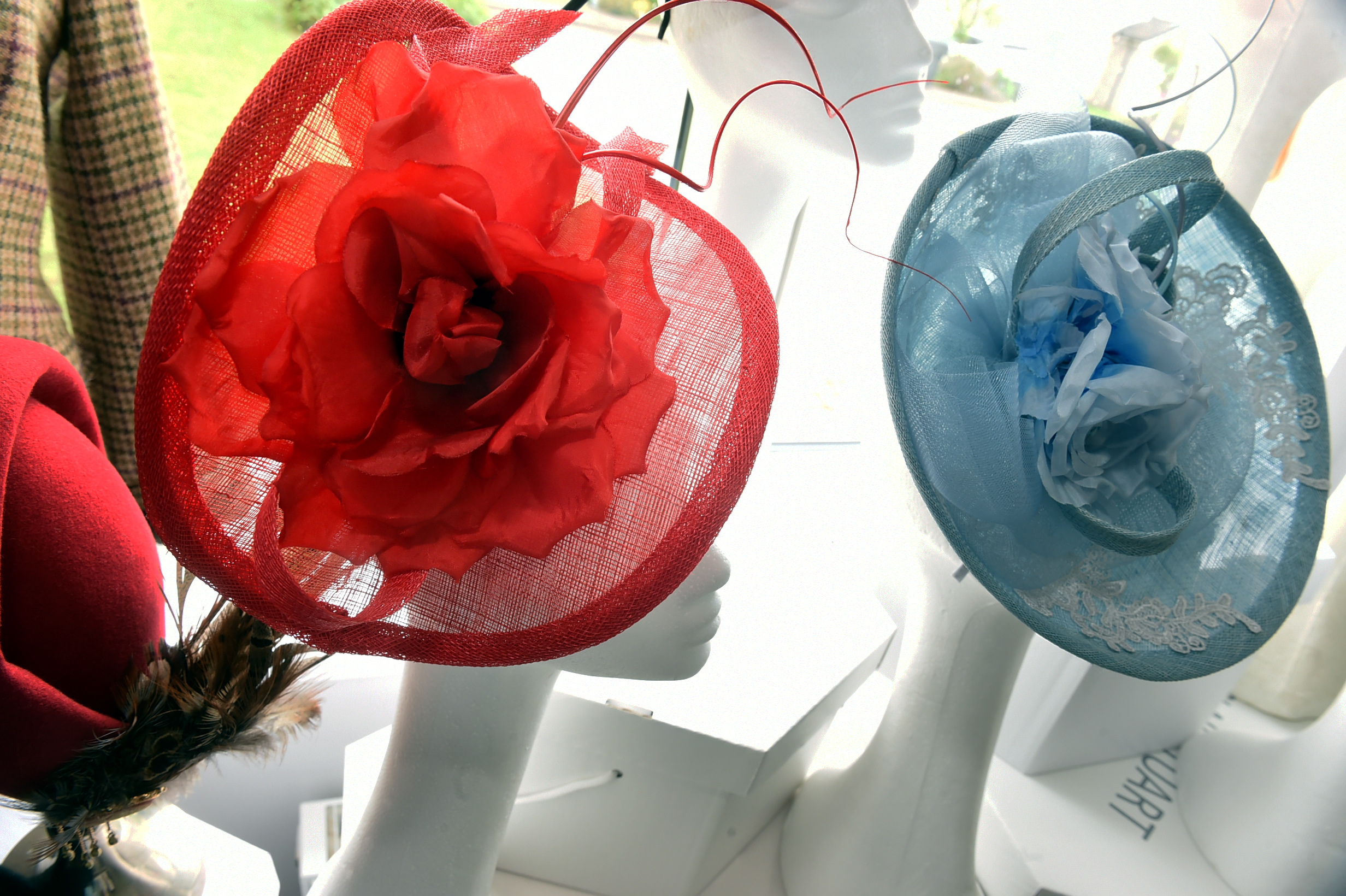 She said: "My clients bring their outfit along to the studio and we discuss headware options from there.
"I have a selection of sample hats and fascinators for the client to try on.
"This helps us find the best style, shape and material to suit the individual.
"We also discuss trims such as flowers, feathers and embellishments.
"Each client is unique and I never design two hats the same.
"Most of the consultation involves me listening to the client's ideas and thoughts and then I come up with suggestions and solutions.
"Some clients like to take pictures along for design inspiration.
"Once the one-hour consultation is done, I'm then able to order the materials and create the design. This usually takes about three weeks to a month. When the design is finished, the client returns to the studio and we decide if the piece needs any final touches."
Caroline said north-east women are becoming more "experimental and expressive" with their headware choices.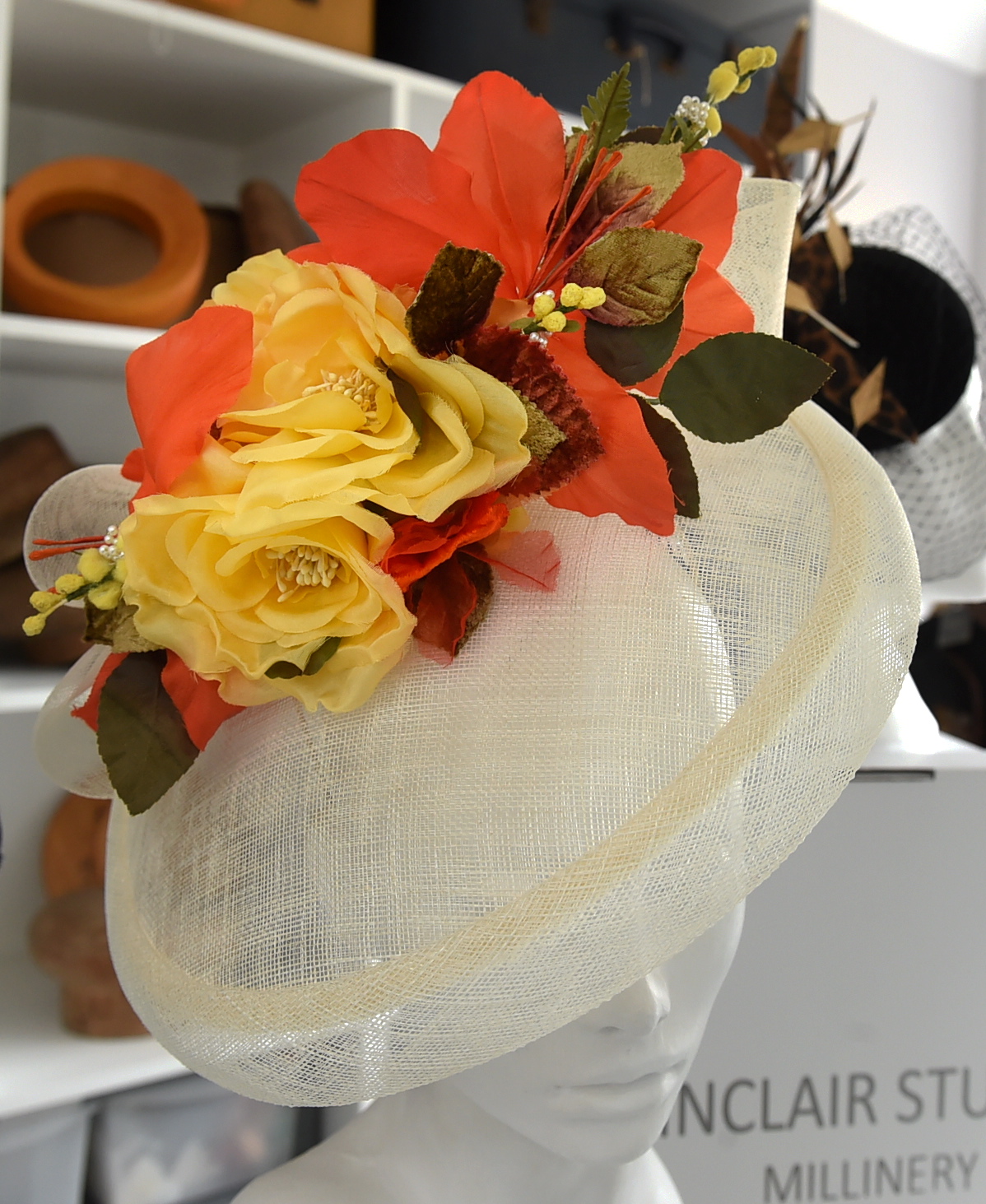 She said: "Millinery trends are extremely feminine at the moment with the use of silk flowers, feather trims and soft veiling.
"Many women are going for a hatinator, which is a little bigger than a fascinator – a little less traditional than a hat.
"The hatinator is very versatile and usually sits on a headband which is easy to fit and comes off without upsetting the wearer's hair."
Caroline loves creating hats for ladies who attend Royal Ascot, a prestigious racing event.
She said: "The hat is the main event there so the more expressive it is the better. It's all about turning heads, feeling great and having fun.
"I believe there are no set rules when it comes to millinery and fashion.
"I create hats that empower women and make them feel strong, confident and beautiful."
Caroline also handcrafted a stunning range of tartan headware. She said: "My tartan and pheasant feather trimmed creations have been extremely popular with my clients.
"Many have wanted to incorporate a family tartan within the design to give it a real personalised feel. Some clients wanted their hat to match the tartan of a family member's kilt. Scotland offers such quality materials which are truly beautiful to work with so these are my favourite designs to make."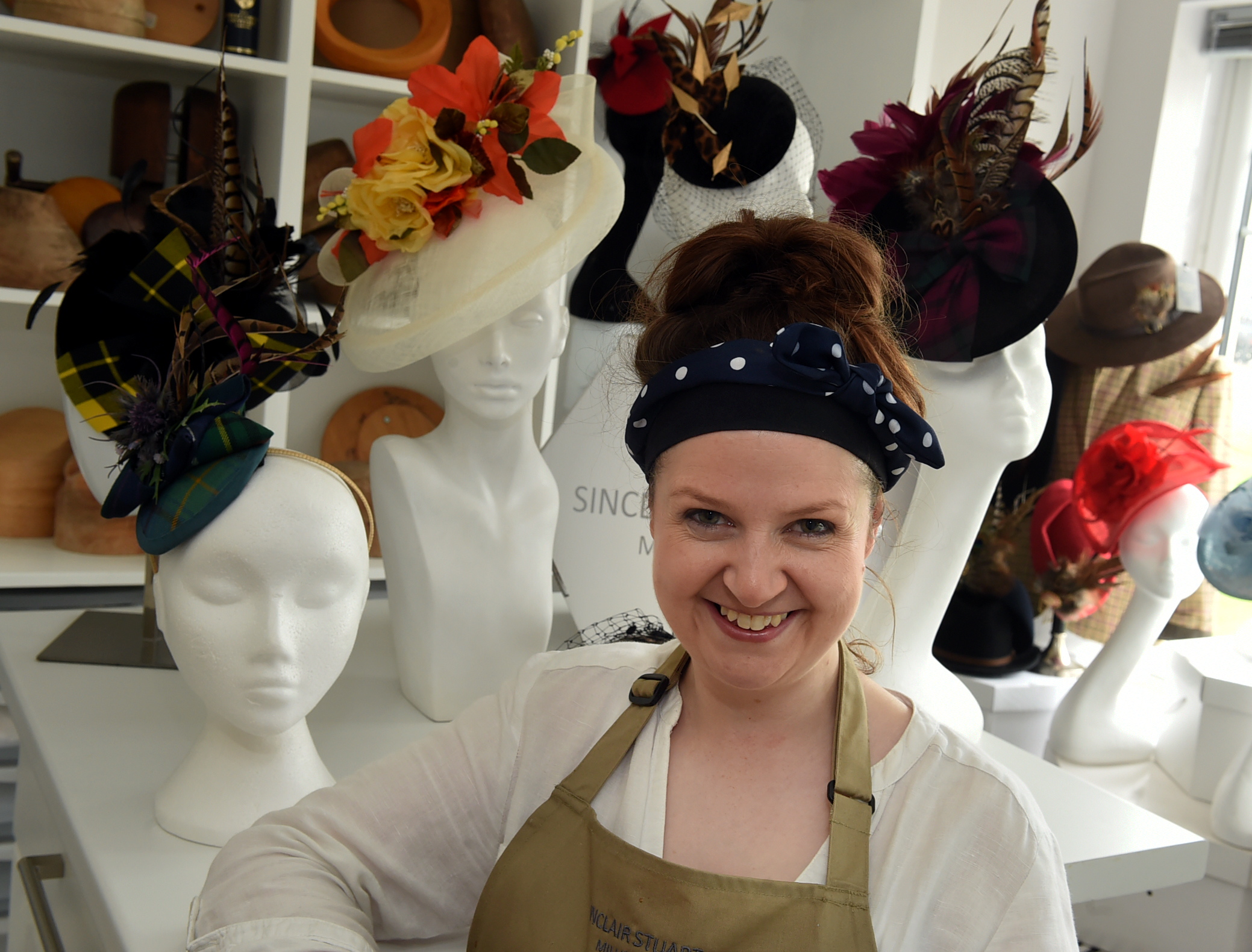 Showcasing her Scottish-themed millinery work at Premiere Classe fashion event in Paris in 2010 was one of the highlights of Caroline's career.
She said: "It was such a great feeling to show my work to fashion industry professionals from all over the world."
Caroline was also delighted when a fashion buyer from London's Fortnum and Mason approached her to create a collection for the prestigious store.
She said: "The collection was inspired by the Scottish winter and featured trims of tartan and heather. Myself and five other milliners were invited to the store to talk about our collections as part of a Meet the Maker Event in 2011. It was a wonderful experience."
Caroline is proud her business has grown from strength to strength over the years and loves when her loyal customers come back for more trendy hatinators and fascinators.
She said: "I feel a great sense of achievement when a customer comes back for another hat or recommends me to others. I hope the word continues to spread."
Caroline is also looking forward to attending next year's London Hat Week to meet hat lovers from around the globe.
Visit sinclairstuartmillinery.com for more information and to arrange a free personal consultation with Caroline