Aberdeen's Rose-Tea & Rabbit offers modern vintage-inspired jewellery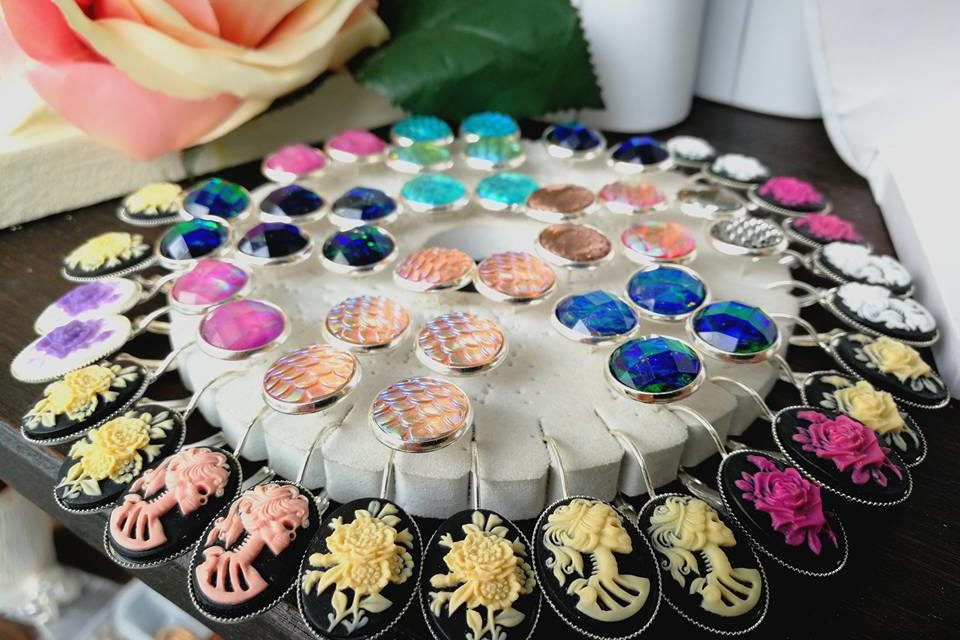 Originally from New Zealand, Deborah Cowan, owner of Rose-Tea & Rabbit, creates modern vintage-inspired jewellery in her Aberdeen home.
After moving to Scotland in 2009, Deb was managing various high-end retail stores for a number of years. But Deb, who used to have her own shop in New Zealand, said she missed the creativity and autonomy of running her own business.
She said: "It's a different kind of challenge and one I really enjoy, so I started my online shop on Etsy back in 2014 and have slowly grown from there."
Nowadays she offers eye-catching jewellery and often incorporates images or symbolism in her work.
Deb, who said she wanted to find a quirky name for her small business, eventually settled on Rose-Tea & Rabbit. "I love old pub names and liked the idea of word play," she said.
"I also really like rose tea and there is a brand that comes in a really pretty tin that I keep odds and ends in.
"The 'rabbit' is in homage to Frank – our rescue house rabbit. He's no longer with us, but he left a lasting impression."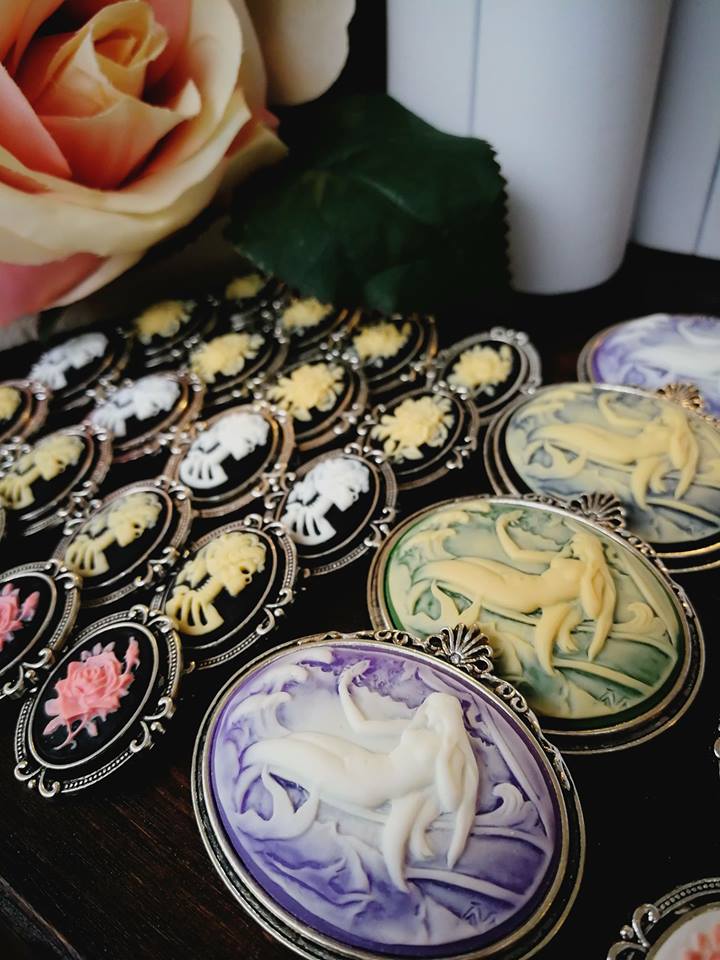 Her jewellery is influenced by textile designer William Morris, who was known for promoting the joy of craftsmanship in the 19th Century, and the Arts and Crafts movement.
"I appreciate its modern vintage aesthetic and its accessibility. I enjoy playing around with ideas based around vintage concepts because I love intricate details, but I'm a real magpie and like to try all sorts of different styles and looks," she said.
A lot of Deb's modern vintage-inspired earrings, brooches and pins feature flowers, mermaids, unicorns and cats as well as fancy skull designs.
Deb said: "I also love making woven and beaded pieces so there's a bit of a Boho feel to some of my work, too.
"And I have a real love for the rich history behind how various beads as well as semi-precious elements originated and are made. So I try to incorporate interesting beads, crystals and shells into my work."
Deb has a growing selection of semi-precious designs featuring amethyst slices, druzy crystals, ammonite fossils and even tektites.
While her cameo jewellery is the most popular on Etsy, customers at local markets often surprise her.
"There's no predicting which piece will be a best seller at north-east markets," she said.
"Some days it's all about earring studs, and other days people gravitate towards more elaborate pieces.
"I think location and the time of the year can play a big a part in that.
"I also rent a space in Geek Bothy (a gift shop in Inverurie) and it's always changing there, too, which really suits me because I like finding and creating new pieces to keep things interesting."
While Deb is still selling her jewellery online, she is looking forward to attending crafters' markets again.
She said: "I really enjoy attending various markets and I have had a lot to do with Aberdeen Ministry of Crafts.
"I've also been part of a few Etsy Local events and they were great fun.
"When things go back to normal you will hopefully also be able to find me at various castle markets."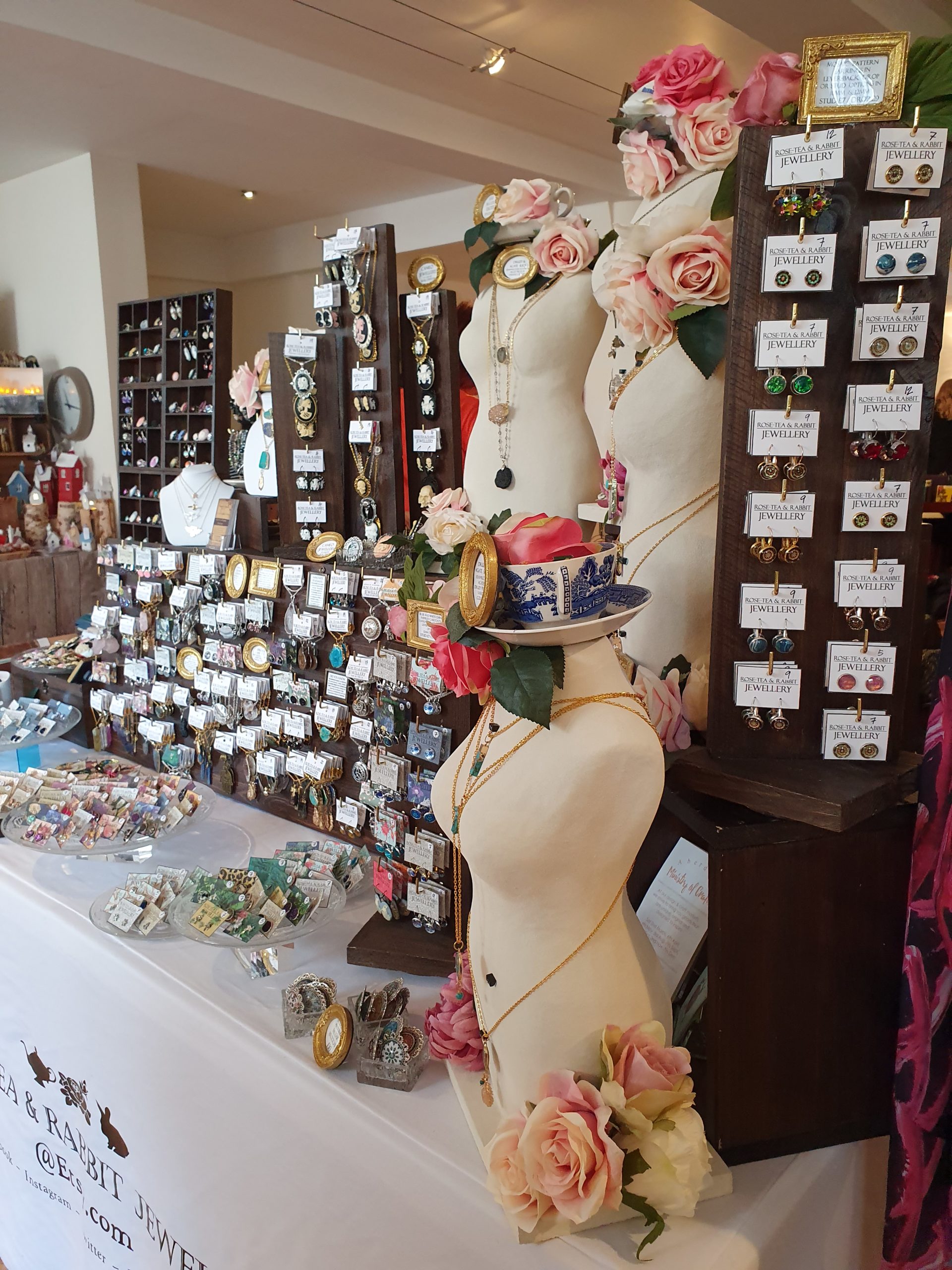 Deb is setting up a broader business concept that Rose-Tea & Rabbit will become a signature part of.
She said: "It'll be called Emporium Confictura and it'll be a more fitting home for all of my different styles and collections."
The talented jewellery maker, who studied art in New Zealand in the 1990s, said: "People can customise a stamped bracelet cuff, and the option to do that is on my Etsy shop site."
The jeweller also collaborated with Willows Animal Sanctuary to support the north-east charity.
She said: "I love everything about what Willows do and I was really honoured when they got in touch a few years ago to commission a range of stamped jewellery that they could sell at the sanctuary.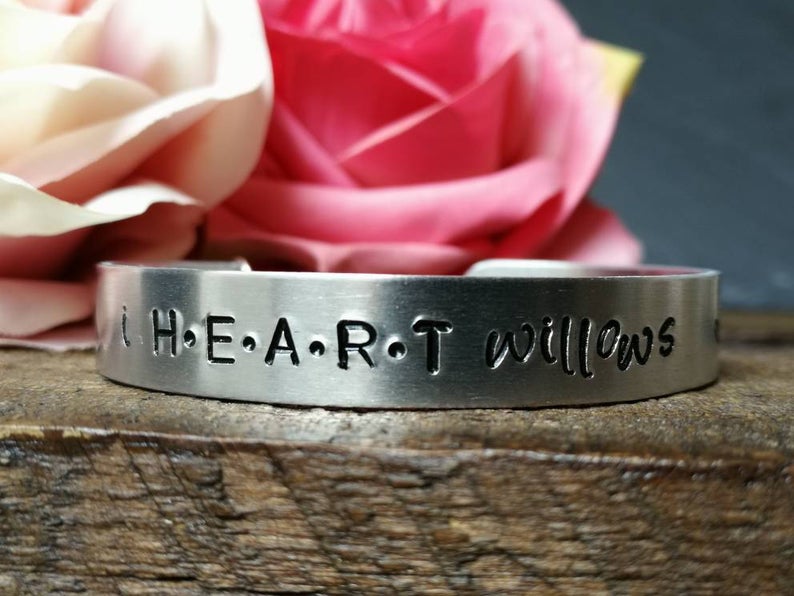 "I thought it would be nice to support them a little further by making the option to buy a Willows bracelet available from my Etsy site as well, with the proceeds going to Willows.
"I also sponsor one of their horses, a beautiful little white one-eyed horse called Daphne who is a real sweetheart."
While Deb worked part-time for a few years after launching Rose-Tea Rabbit, she's grateful she's at a point where that is no longer essential.
She said: "I'm also very blessed to have an amazing partner who supports me in my endeavours.
"It means I can 100% focus on growing my wee business."
Deb converted a spare room in her Aberdeen home into a studio.
She said: "I mainly work from my studio space, but also from our lounge where I try to keep my mess – I mean my creative activities – to one small corner!"
Visit etsy.com/uk/shop/RoseTeaAndRabbit for more information and to shop