Aberdeen's latest designer Tricker Bridal offers bespoke handmade dresses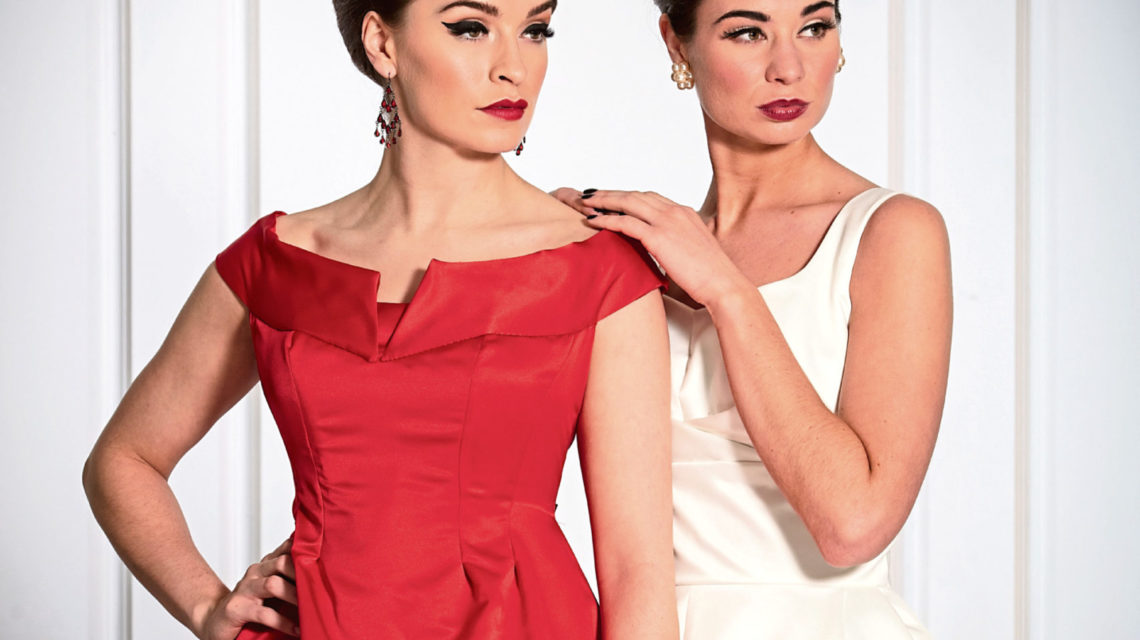 Elegant and timeless, Beverley Tricker of Tricker Bridal produces bespoke gowns inspired by the golden age of glamour.
Made by hand in the west end of Aberdeen, the 18-strong made-to-measure collection captures the style of the most iconic era in fashion – the 1940s-60s.
Beverley – who also manages public relations firm Tricker Communications – applies intricate cutting techniques to her gowns, with each one taking around three to five months to make.
There is an array of desirable materials, silhouettes and colours to choose from, so brides-to-be are sure to find their perfect dress.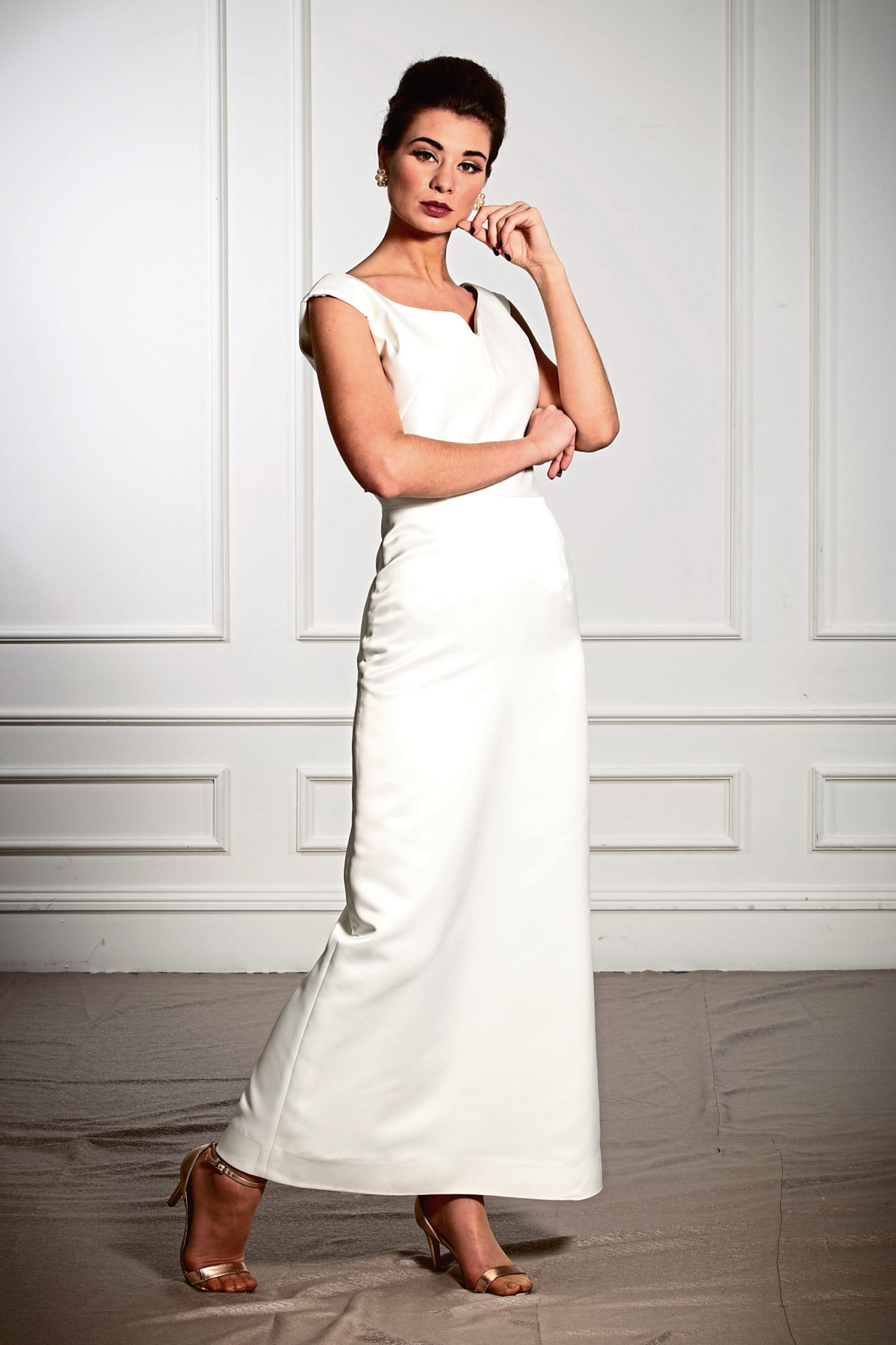 Despite other working commitments, Beverley has always dreamed of turning her love for bridalwear into an established business.
Initially set up as a six-month pop-up shop in late December, the accomplished seamstress recently announced that Tricker Bridal will be "continuing as a permanent fixture".
"I set up the salon with the intention of it running as a limited-time pop-up shop," said Beverley.
"It's turned out to be more successful than I originally anticipated, so we've decided to make it full-time.
"This has always been a love and dream of mine. I'm incredibly excited to be taking the business even further."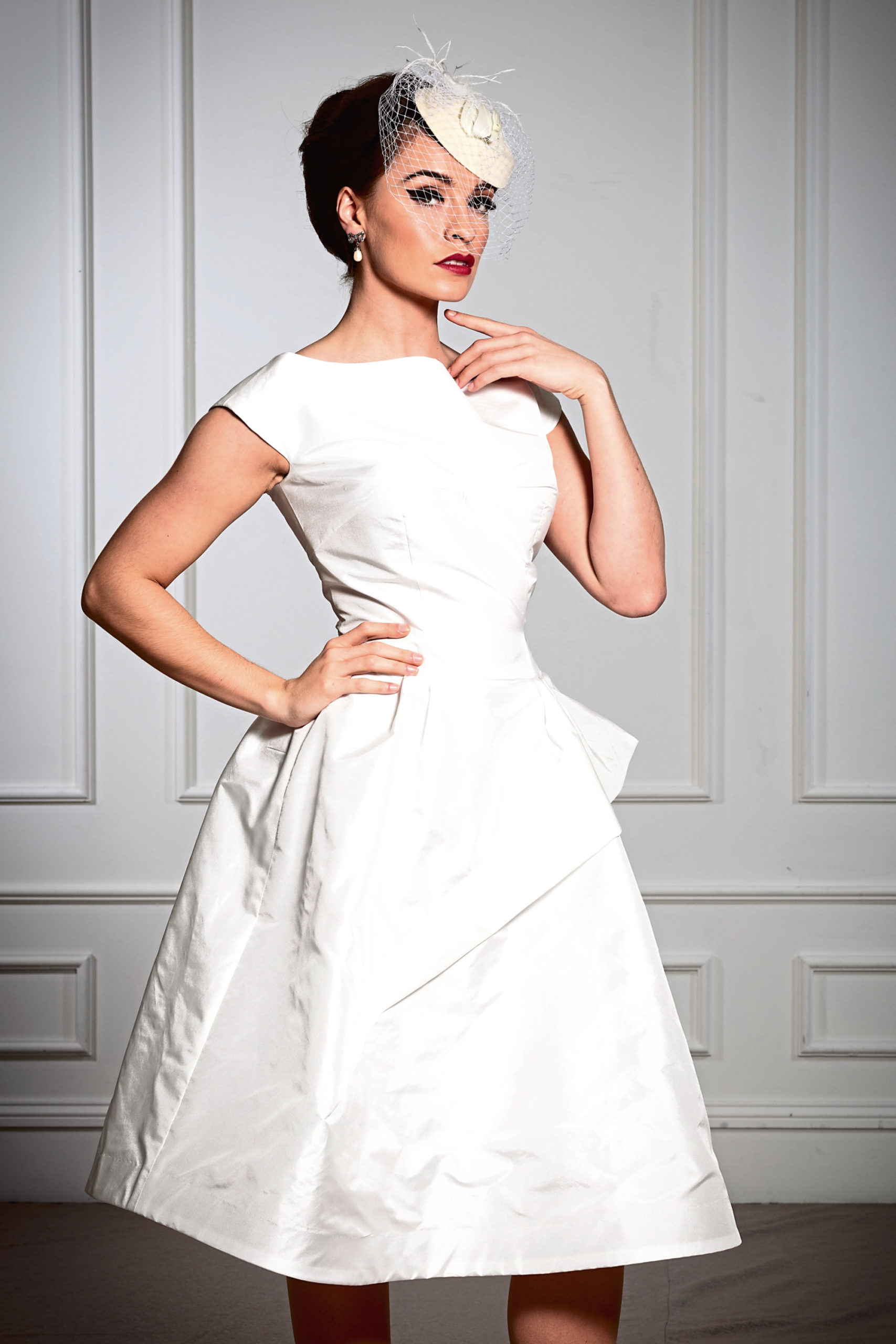 Beverley has been sewing since the age of seven, when she began producing clothing items for cherished, childhood dolls.
Fast forward to today, the designer has produced hundreds of handcrafted gowns for brides and bridesmaids over the years, with her current range epitomising the style of iconic actresses Audrey Hepburn and Marilyn Monroe.
Beverley explained the gowns "will appeal most to a bride that doesn't necessarily want to follow the current fashion trends".
She added: "I love elegance and classic lines. I've never really been a fan of frills or fussy details.
"That's why I decided to go with an era where styles were much sleeker.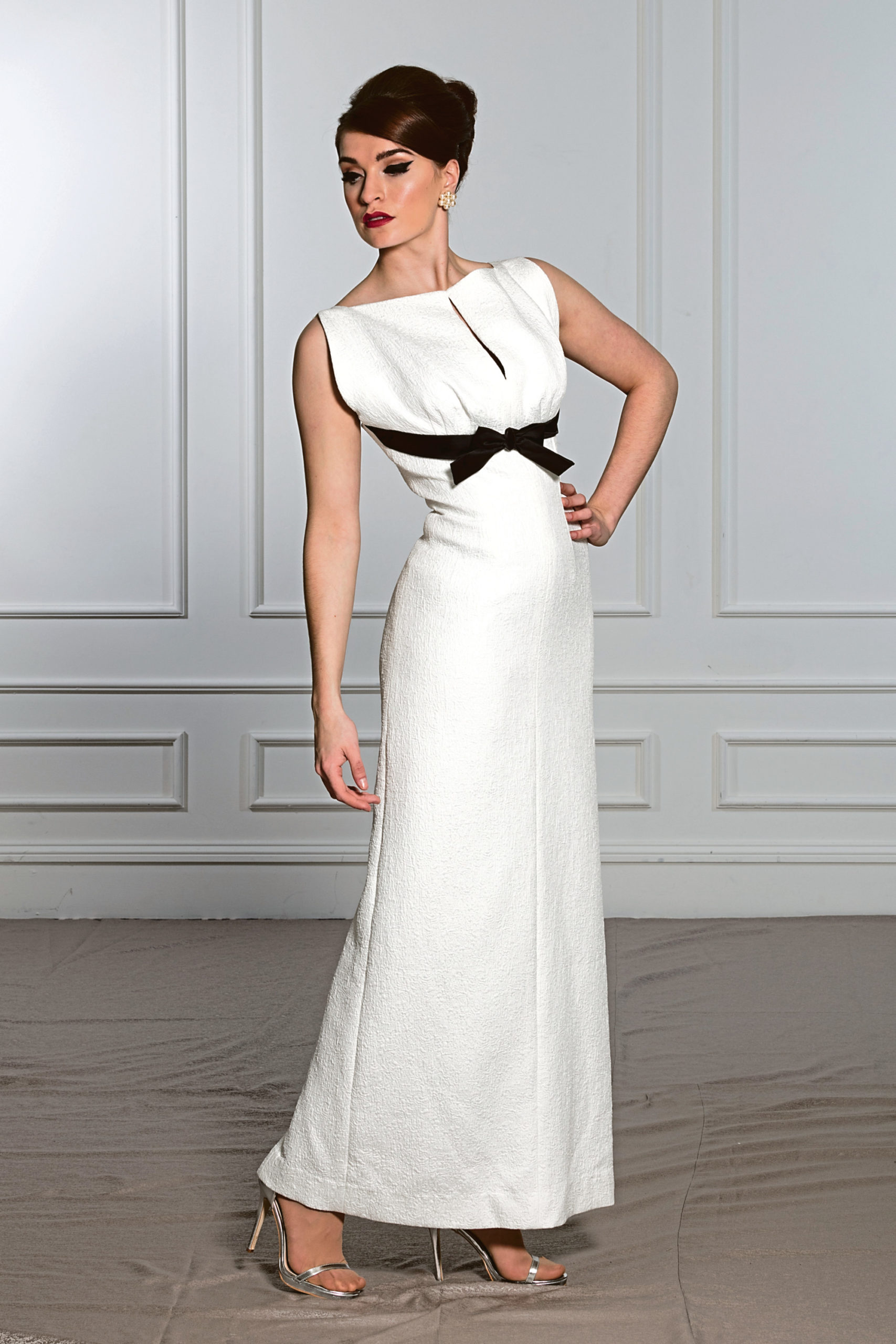 "The dress that seems to have caught most people's eyes is named Sabrina, which is inspired by 1950s cocktail glamour, boasting a full skirt that extends into a train.
"Like many of the dresses, it also has elegant waist pleats, giving it a regal feel.
"Other styles include the Scarlett – which is an exquisite deep red dress with a sleek fit – and the knee-length Daisy dress."
On the dressmaking process, brides are recommended to attend three fittings.
Beverley said: "On average, it takes between three to five months for the standard three fittings to take place.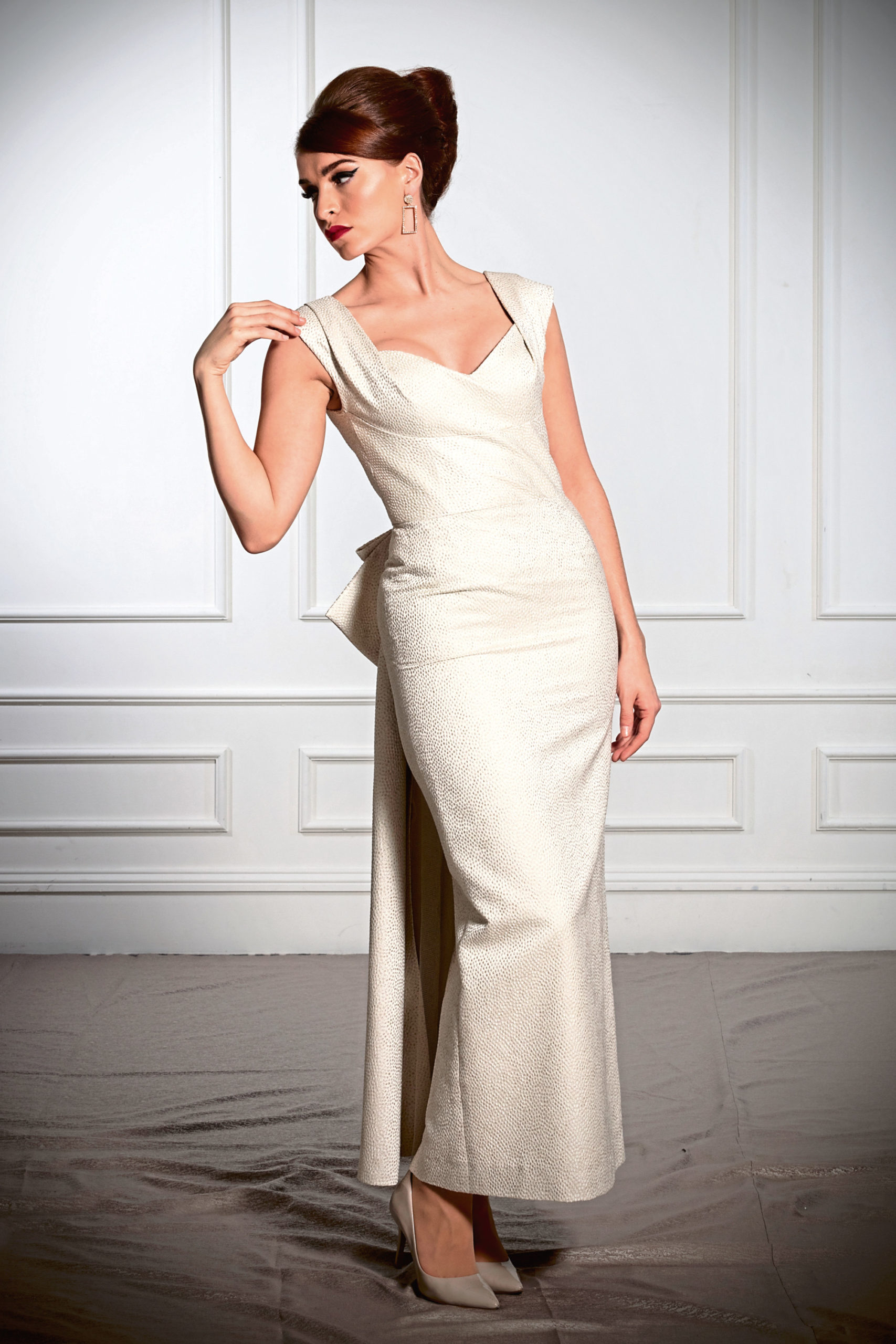 "We always advise customers to wear their wedding day undergarments and shoes of the height they plan to wear.
"During the first fitting, the client will try on a bodice in a simple, plain fabric – to make sure we achieve the perfect fit.
"From there, we'll work together and move on to constructing the rest of the gown.
"Each piece is made by hand in the salon, which means they'll be wearing a truly Scottish wedding dress on their big day."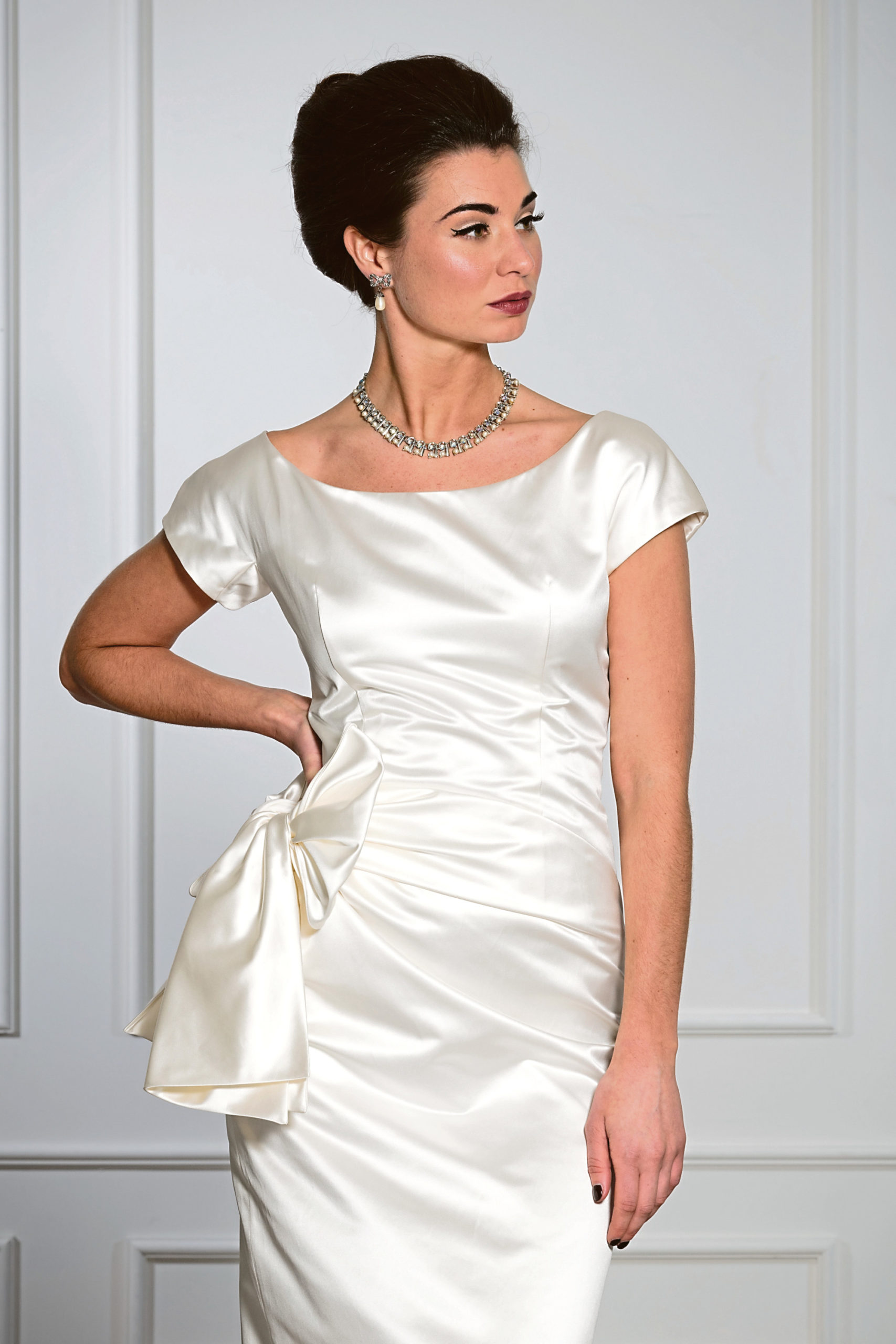 On the process, Beverley is keen to highlight the versatility and flexibility of her service, as well as the vast extent of choice on offer to brides.
"Although there is a collection of dresses at Tricker Bridal, it's highly unlikely you'll see someone with one identical to yours due to our bespoke service," said Beverley.
"I'm completely open to tailoring a dress to suit a customer's preferences. As long as these changes do not change the overall shape of one of the gowns, anything is possible.
"And each one in the salon has a different shape, so it's certainly achievable.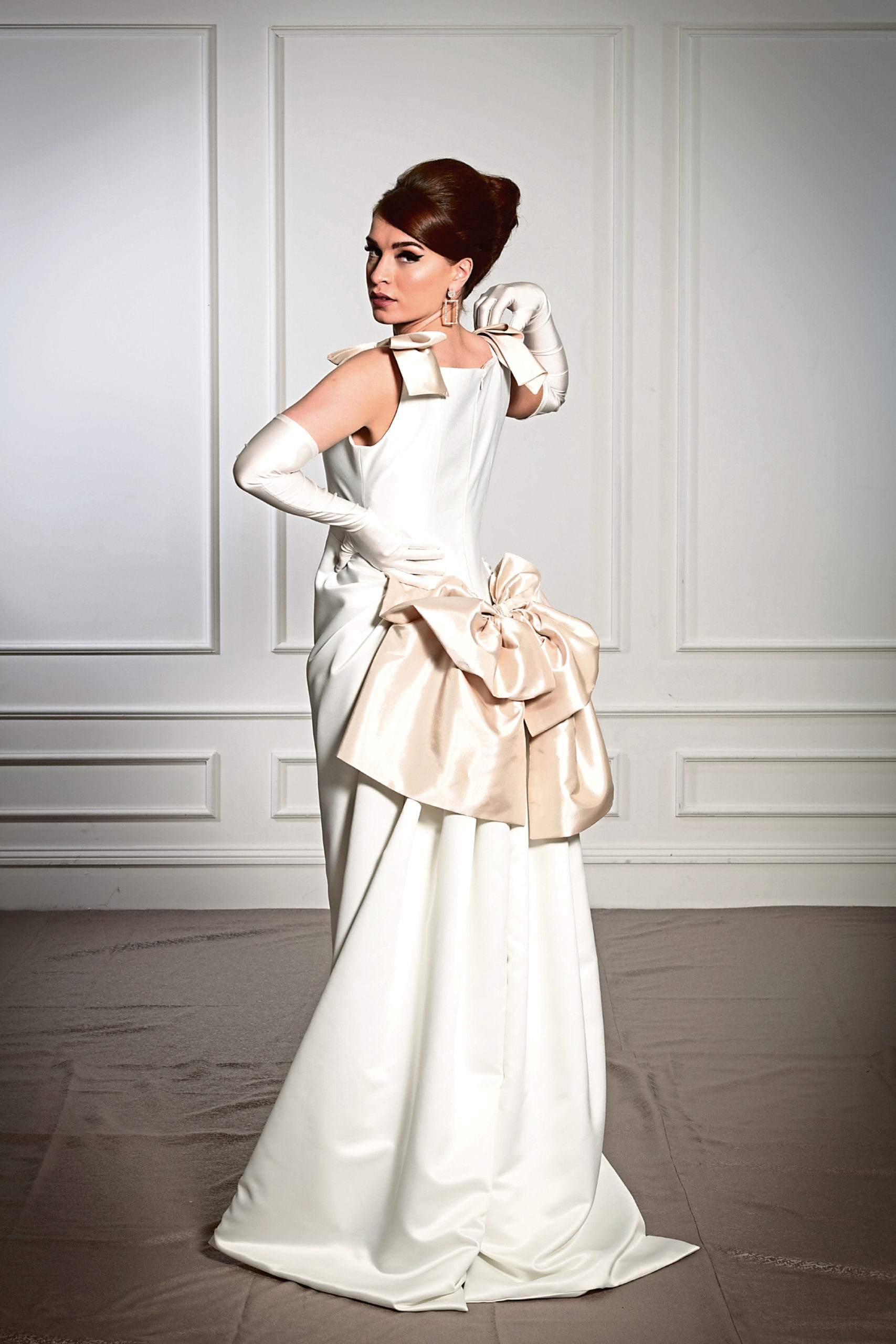 "We have strapless products, ones with sweetheart necklines and sleeveless options – you name it, we have it.
"As well as this, there are gowns with full skirts, straight skirts, trains and ones that have no train at all.
"Clients can choose any colour – including ivory, cream, red, lavender or pale blue – and fabric for their desired piece, too."
The collection is available to view at the bridal salon in a relaxed environment, where brides can try on and discuss different options.
And with Tricker Bridal now set in stone as a permanent business on Victoria Street, there is ample opportunity to find your dream dress for the perfect occasion.
Visit trickerbridal.com to view the collection and find out more.