Aberdeen's Fernweh: 'Farsickness', the opposite of homesickness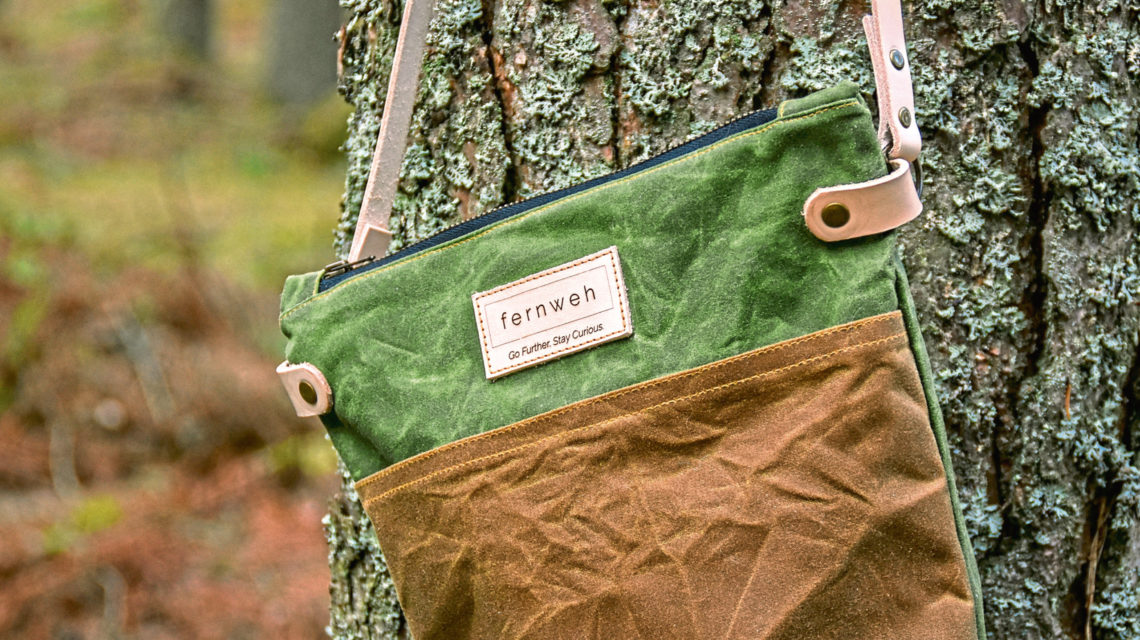 Being an avid rock climber, Laura Sherriffs quickly realised it was difficult to find accessories for climbing which would match her personal style – so she decided to create her own.
She said: "I didn't really like the polyester chalk bags that were sold in most of the big climbing shops.
"I was also looking for a wee project for myself after taking a break from creative work after graduating from Gray's School of Art in 2013, so I made my own chalk bag.
"Fernweh kind of just grew arms and legs from there!"
Laura, who set up her lifestyle brand Fernweh in summer 2014, wanted to find a name which would perfectly embody what her business was all about.
And while there may not be an antonym of the word "homesickness" in English, there is one in German.
Laura said: "Fernweh is a German word that translates to a feeling of, farsickness, the opposite of homesickness.
"It describes a longing for travel and far off places, wandering off the beaten path.
"It's similar to wanderlust.
"I love travelling and being some place new, or in the outdoors, so I thought Fernweh really fits my own personal ethos, but also lent itself to an outdoor, nature and travel-inspired brand."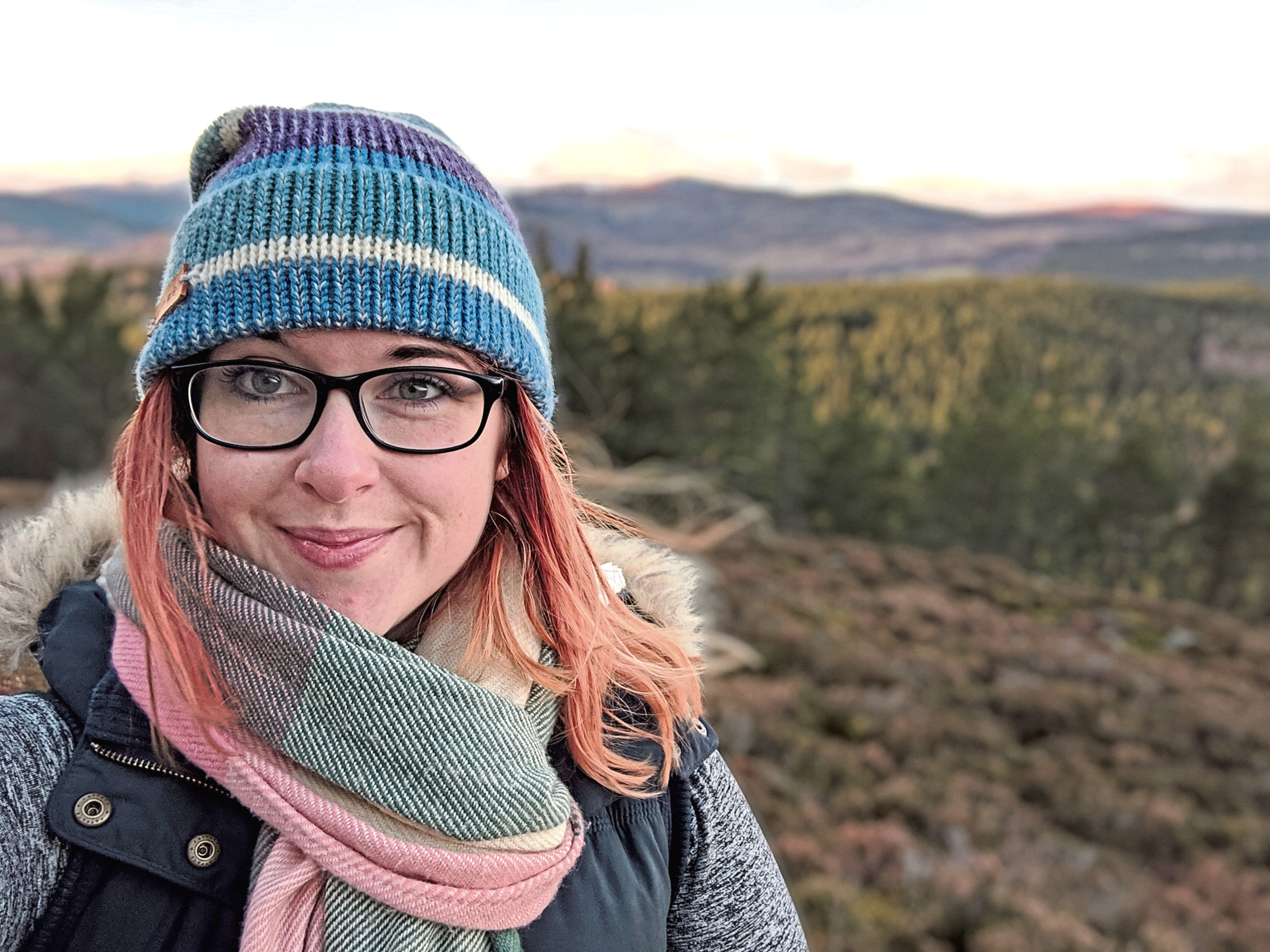 Laura offers a wide selection of chalk bags, hats, headbands, mugs, key chains and more. She finds her inspiration in the north-east of Scotland, especially in the Cairngorms.
She said: "Most of my colours are earthy, natural shades found in nature like greens, rusts, ochres, greys and blues that I see on hikes.
"I find the geography, and the flora and fauna to be so striking and dramatic.
"It's really easy to find inspiration from it."
Laura, who has shipped her creations to almost every corner of the world, said people are often surprised to find out Fernweh is a lot smaller business than they expected. She said: "It's just me sewing away in my spare room. "I sell my products on my own website and Etsy pages, which means I have sent Fernweh pieces all over the world.
"And sometimes, people get a wee shock that I'm just a one person team and I don't have a 'proper' studio space.
"I have space for a wee table for pattern cutting and cutting out fabric, and I have my sewing machines set up there too.
"I'd love to say it looks amazing and I'd love for it to be organised like a Pinterest photo, but it's usually me sewing away under a sea of fabric," Laura added, laughing.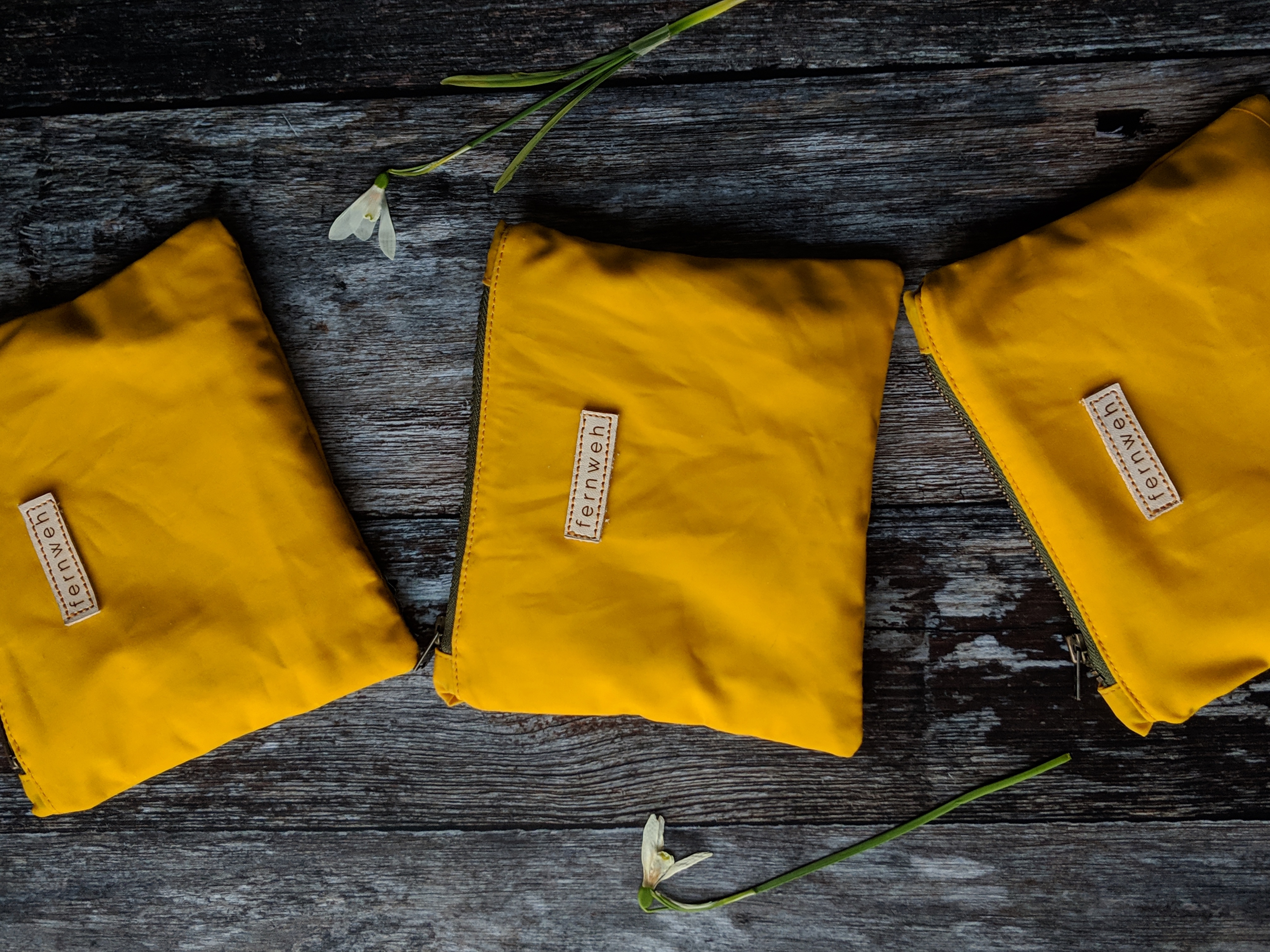 She's doing her best to ensure her products are as sustainable and eco-friendly as possible.
Laura said: "Sustainability is something that has always been extremely important to me and definitely something I've been focusing on more in recent years.
"I've actually just redesigned my chalk bags and the new designs create next to no waste or offcuts compared to the rounded design.
"I try to work as ethically and sustainably as I can.
"I've just managed to make all my packaging from recycled card or paper materials and my new mailer bags are now bio-degradable.
"I also don't throw away any fabric offcuts. Smaller pieces become small bags and scraps get put to use as stuffing for any home projects I have.
"I think it's something every creative should focus on.
"I try to run my business in a way that would make Sir David Attenborough proud!"
Laura really enjoys creating all her products, but if she had to choose her favourite, it'd have to be her new field bag. She said: "I really enjoy making them and I love the thin leather strap that finishes the bag. "They are a handy size for an everyday cross-body.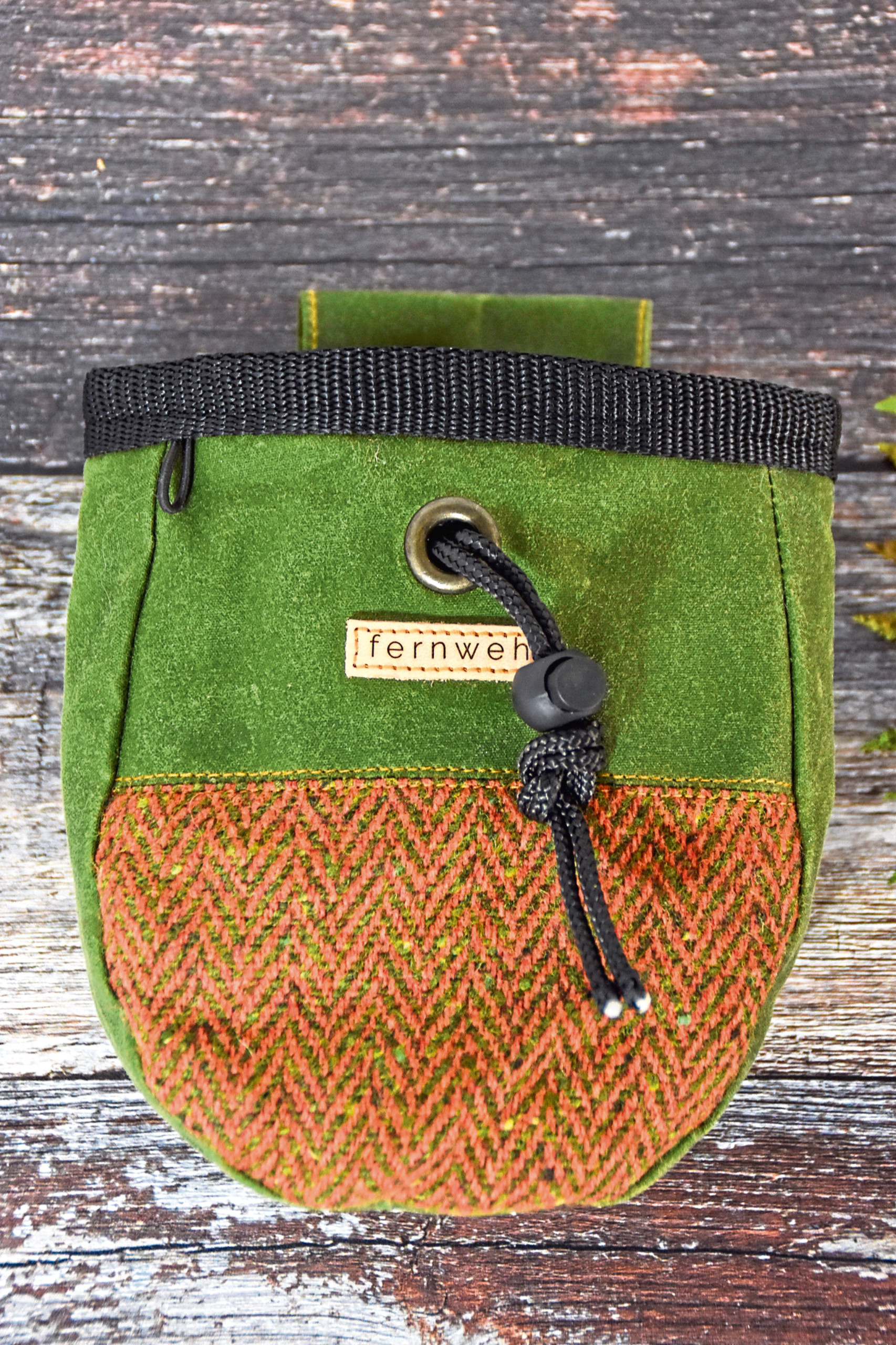 "I took my own one on holiday to Dubrovnik and it was perfect for carrying my essentials without being too heavy and full of things I didn't actually need to take with me."
Laura's tweed/waxed canvas chalk bags are her most popular products to date.
She said: "I sell these all over the world. "Climbing is a worldwide sport growing in popularity every week.
"A lot of my chalk bag orders go off to homes in America, Australia and mainland Europe."
In addition to selling Fernweh products on her website and Etsy shop, the talented creative also attends many markets and fairs. She said: "I just love the vibe of a market and I love getting the chance to meet people who enjoy my work, alongside meeting other amazing creatives. "I took part in the Etsy Made Local Christmas market and I regularly attend the Ministry of Craft markets too."
Selling out at all Aberdeen and Aberdeenshire markets she attended last Christmas is one of Laura's biggest and proudest achievements.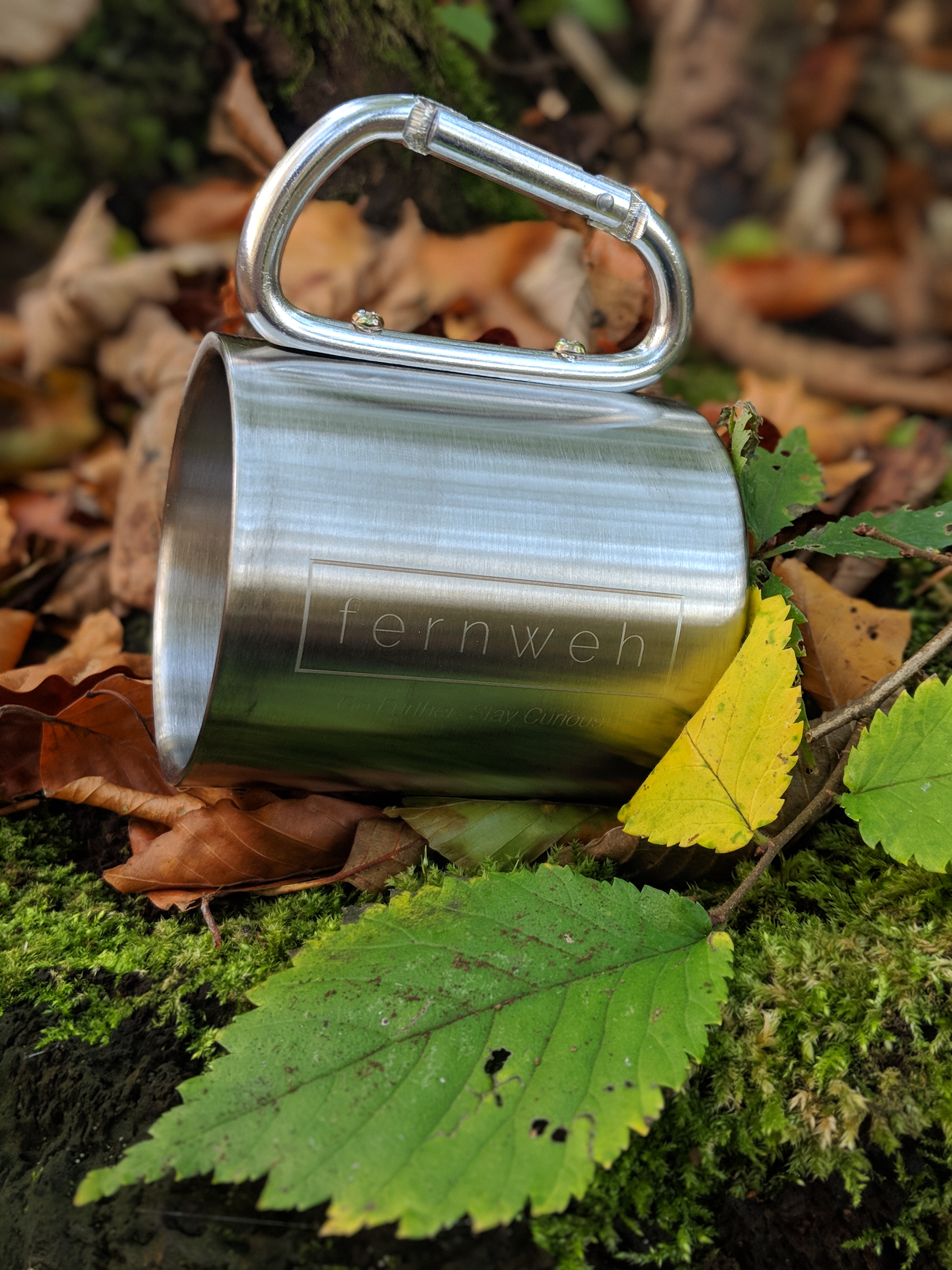 She said: "I took part in several four-day markets in the week leading up to Christmas, alongside having my busiest ever Christmas with online orders.
"I think it was 11 days of markets in total and every day I was pretty much selling out of all my stock.
"I'd be going home after each market and making up orders or making new stock until about 1am or 2am and then be back at the market the next day.
"And then I'd be restocking for the next market and keeping on top of all my Christmas orders.
"It was amazing but I became a hermit for a couple of months.
"I even had my boyfriend sewing when he could, or packing orders and going to the post office for me so I could keep sewing.
"It was amazing but I'm definitely going to be starting my Christmas prep early this year." In five years, Laura hopes Fernweh will continue to grow in a "manageable way" and she'll still be able to make products she loves creating. She concluded: "One day, I would love to have an actual store or studio that employed staff but that may be more than five years away!"
Visit fernwehuk.com to shop for Laura's wide selection of products.
Click here for more fashion news and features.