Aberdeen sustainable soap business Mydlo aims to fight plastic pollution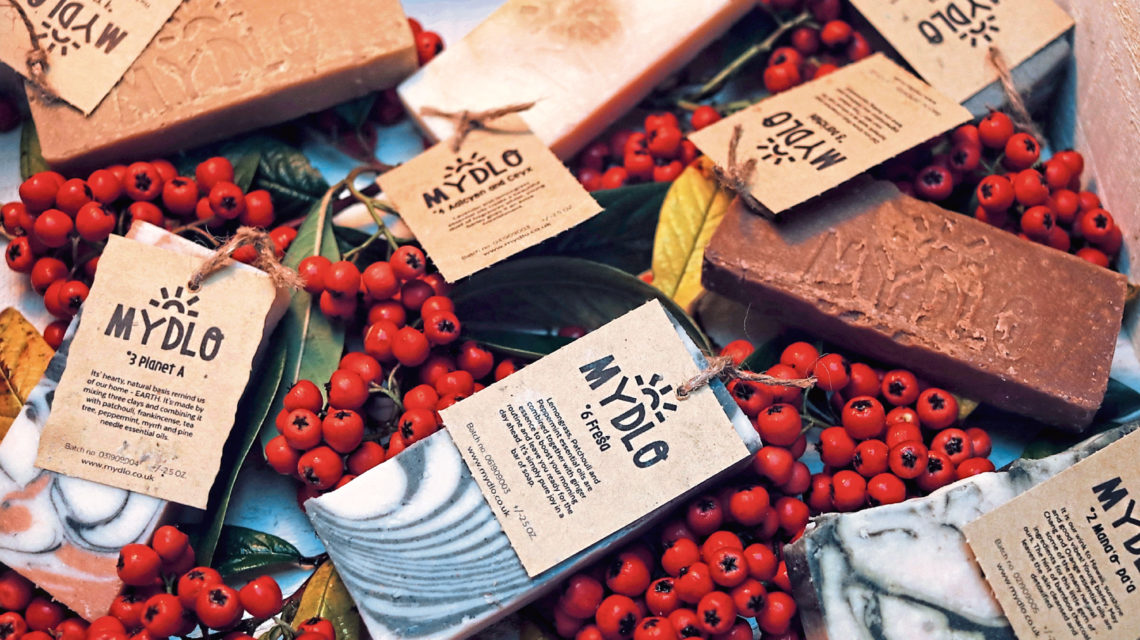 Lukasz Woldanski's new sustainable brand, Mydlo, aims to fight plastic pollution by creating colourful bars of soap in the north-east.
From finding the perfect recipes and delivering his products to a range of Aberdeen retailers, to developing video tutorials and looking after Mydlo's social media, Lukasz takes care of every aspect of his business.
"Some of my friends call me 'father of the lather' because I treat Mydlo as my own baby," Lukasz laughed.
What began as a hobby more than six years ago is now a small profitable business based in Aberdeen.
Lukasz said: "At the beginning it was just a hobby, but I figured that it could also make a massive impact on fighting plastic pollution.
"All of my friends and family were also delighted with the outcome of my unusual hobby and encouraged me to take it a step further.
"I started making the soap bars in my kitchen, but then my kind sister Katarzyna let me use a utility space next to her house."
At the moment, Lukasz offers eight different bars of soap. For example, the Alcyone and Ceyx soap is made from lavender and lemon grass essential oils and young barley for extra nourishment.
Lukasz said: "Mana'o pa'a is inspired by Hawaii and the citrus fruits which are grown in tropical countries. And the hint of bamboo charcoal will leave your skin cleansed and detoxified.
"But our best-seller has to be the soap number five – Sona. It's made with a frankincense, patchouli and myrrh essential oils mix and a calming chamomile essence.
"Himalayan salt, grey clay and enriching herbal extract also help to accelerate cell tissue regeneration, tighten pores and fight the ageing process."
Lukasz only uses natural ingredients to create his products.
He said: "I use a lot of olive oil and shea butter, which help with the nutrition of the skin, and I also use a high concentration of coconut oil and castor oil to take care of the cleansing process."
Lukasz's range of soaps can be bought in SOLA Beauty, BioCafe, Artemisia Floral Art, Elle's Hair Design, zero waste shop Butterfly Effect in Insch and a few other shops and salons locally.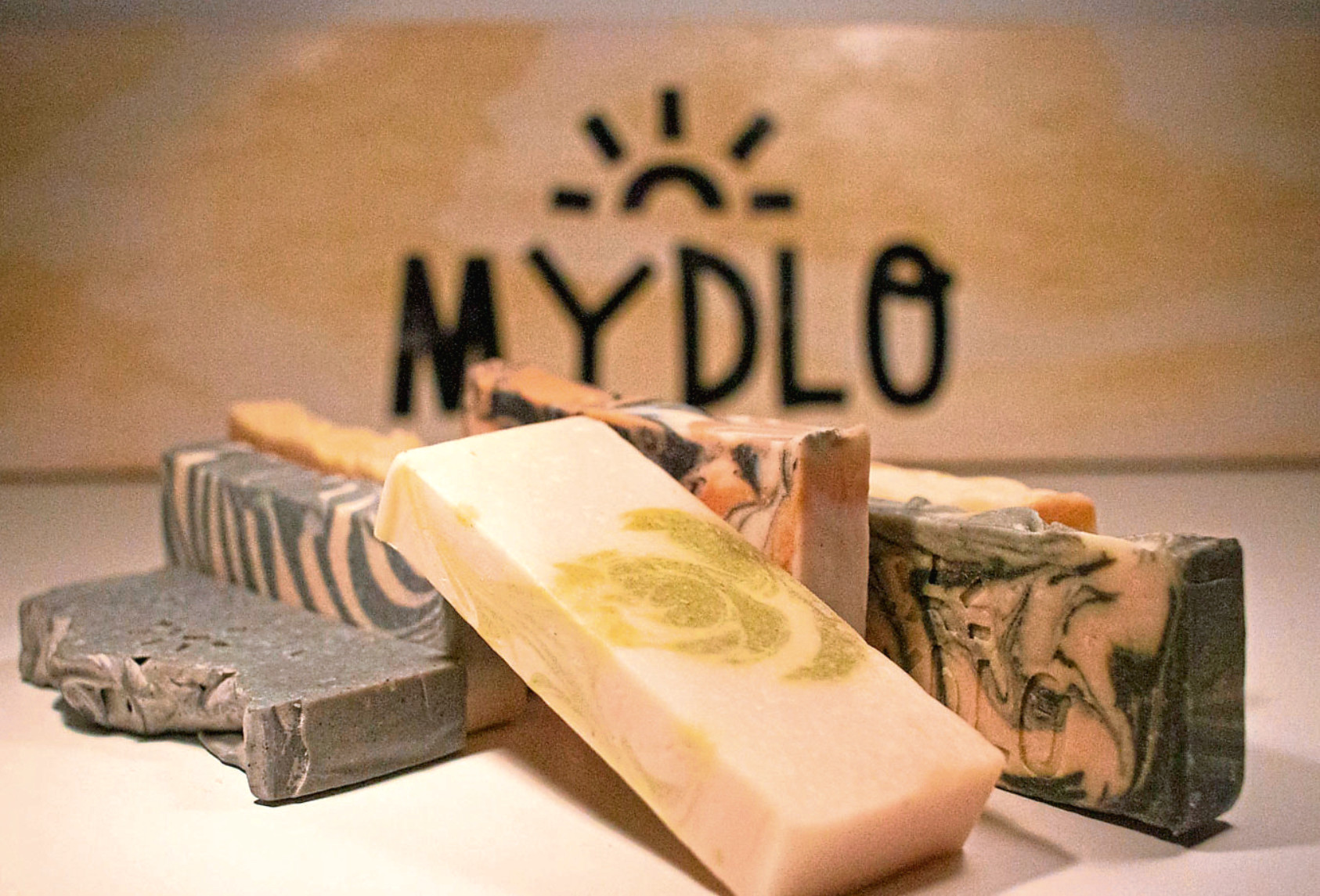 While Mydlo means soap in Lukasz's native Polish, he says his brand is so much more than just soap.
Lukasz said: "We not only provide high quality products but we also care about our planet and that's actually the main aim of the Mydlo project.
"Natural soap is better for your skin and it's also harmless to fauna and flora.
"Scientists say the compounds of soap are designed to break down so fast that they don't pose a threat to the environment.
"In addition, traditional soap bars also help to reduce plastic pollution. Almost every shower gel available on the high street is in a plastic bottle. Normally, plastic items can take up to 1,000 years to decompose in landfills.
"So our soap bars are more environmentally-friendly due to both the ingredients and minimal packaging."
Lukasz said finding the best sustainable packaging was a real challenge.
He added: "I wanted the packaging to be very minimal but Mydlo still needs to meet the legal requirements.
"At the moment I attach a tiny label, which is printed on recycled paper, to every soap bar. And I deliver my products to shops in artisan-made wooden boxes."
While Lukasz loves making sustainable bars of soap, he doesn't think Mydlo will ever become his full-time job.
He said: "I'm a hairdresser at Muse hair salons. That's my main profession and people can now buy my soaps in Muse salons in Bridge of Don and Portlethen, too.
"I also have a degree in multimedia development and I like to help small business and non-profit organisations.
"Mydlo is a part of a lifestyle – I definitely see something bigger in it than just soap-making. "I like to think each bar of soap is an equivalent to one plastic bottle removed from our life."
Since Lukasz works as a hairdresser, it seems only right he wants to focus on creating shampoo bars in the near future.
He said: "My friend Monika Jedrol is helping me develop new shampoo bar recipes.
"I'm also hoping to attend a few fairs next year, too. "I also plan to set up a crowdfunding project that will help me build a sustainable cabin with a negative carbon footprint where I can create Mydlo products."
Visit mydlo.co.uk for more information and a full list of stockists