Aberdeen hair stylist predicts key trends for spring/ summer season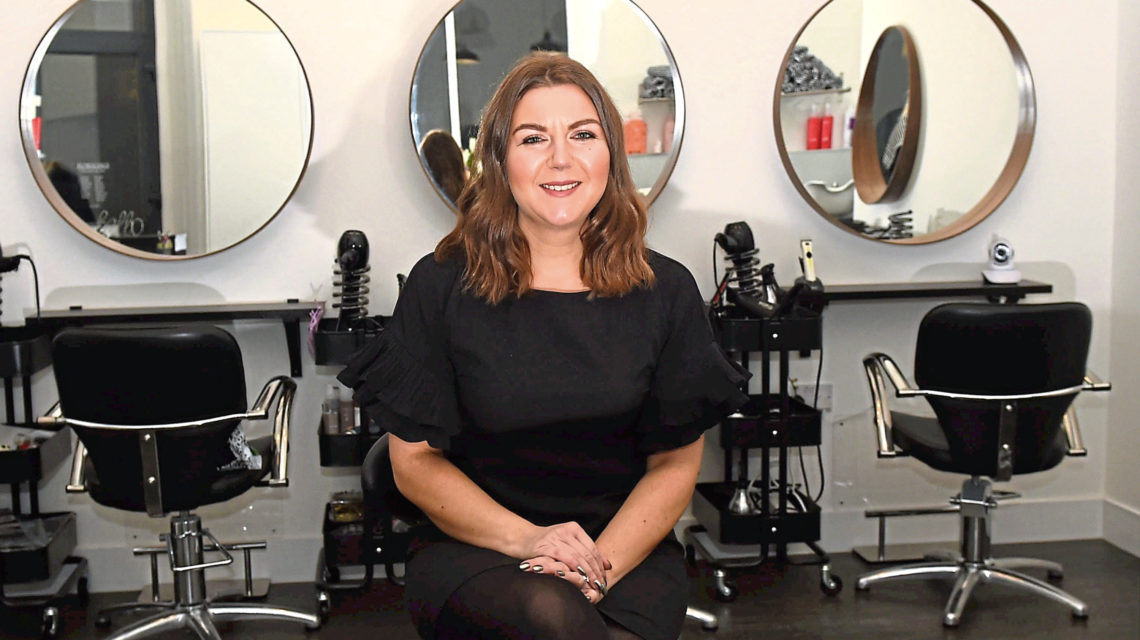 Successful hair stylist Michelle Arthur suggests copper and coral will be the biggest hair colour trends this spring/summer season.
Michelle, 36, who started working as a hair stylist more than 15 years ago is self-employed within Aberdeen hair and wig salon Florescence, which is located on Claremont Street.
We caught up with the hair colour specialist to talk about trends for the upcoming spring/summer season and find out more about how to take care of coloured hair.
Michelle believes rich copper tones are going to make a big statement this year. The fiery, traffic-stopping shade is quite a change from a staple brunette colour.
She said: "Copper seems to be the trend that's coming in just now.
"The colour is really nice and rich."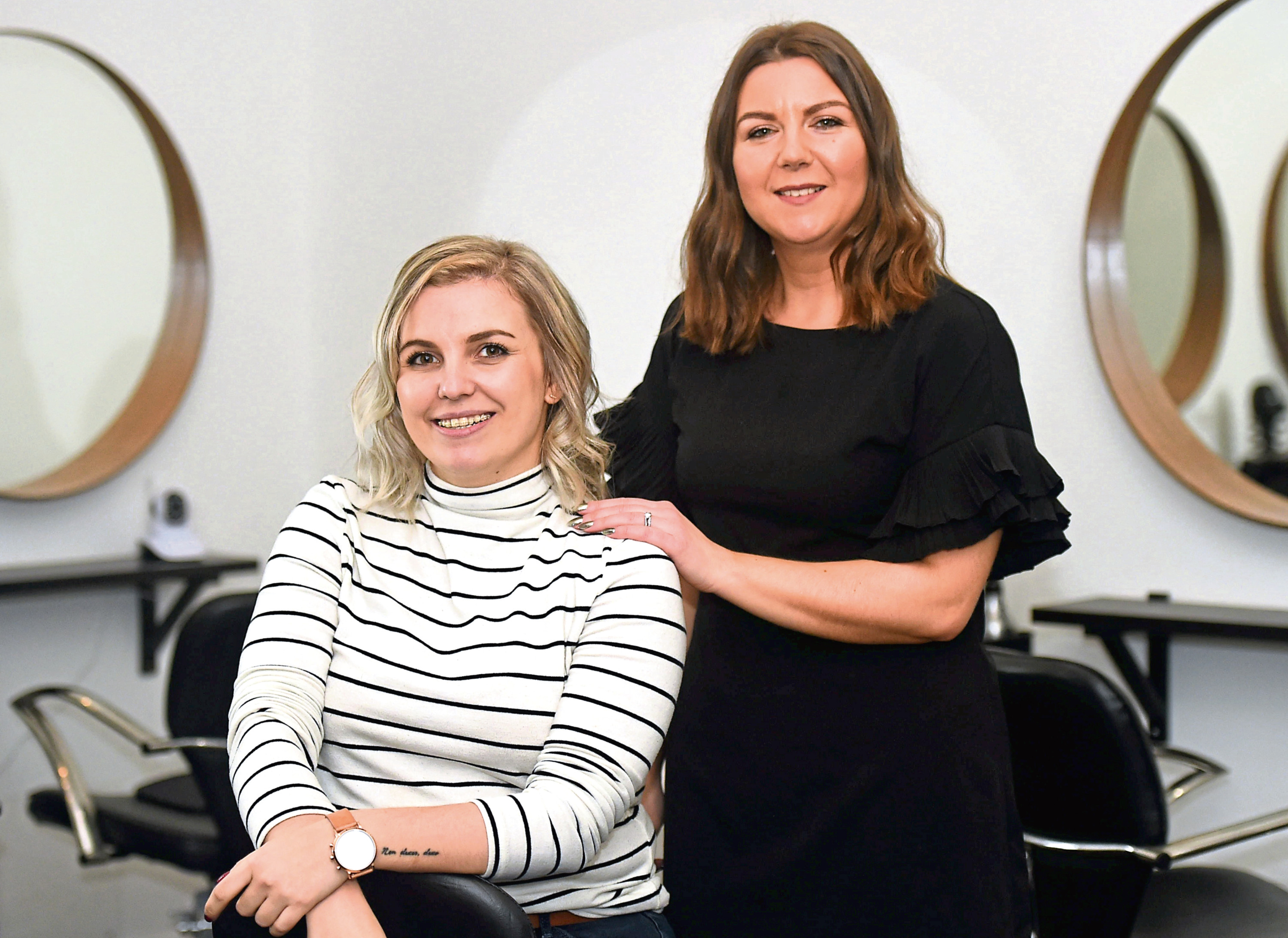 The hair stylist also thinks the likes of Emma Stone and Christina Hendricks, who were spotted rocking the copper hair colour trend, really helped to popularise it.
Last year, Michelle's clients were head over heels for pink and violet shades. And the hairdresser doesn't think the fact that ultraviolet was considered the colour of 2018 was a coincidence.
Earlier this year, "living coral" was named colour of the year 2019 by renowned colour matching system Pantone.
Described as "buoyant, vibrant and effervescent," the attention-grabbing colour is supposed to dominate the design industry in 2019.
But Michelle thinks its influence will once again be much greater and she predicts we'll see a lot of coral tones on hair, too.
She said: "I think it's a trend that really can be taken and personalised – some people don't want it too bright.
"But when we come into summer, I think more people could go for more soft and peachy tones – almost like a pastel peach.
"When it comes to spring/summer weather, people will go for coral tones and will brighten up their hair. "And they may go for something which doesn't last too long.
"There are a lot of peachy and coral colours on Instagram just now."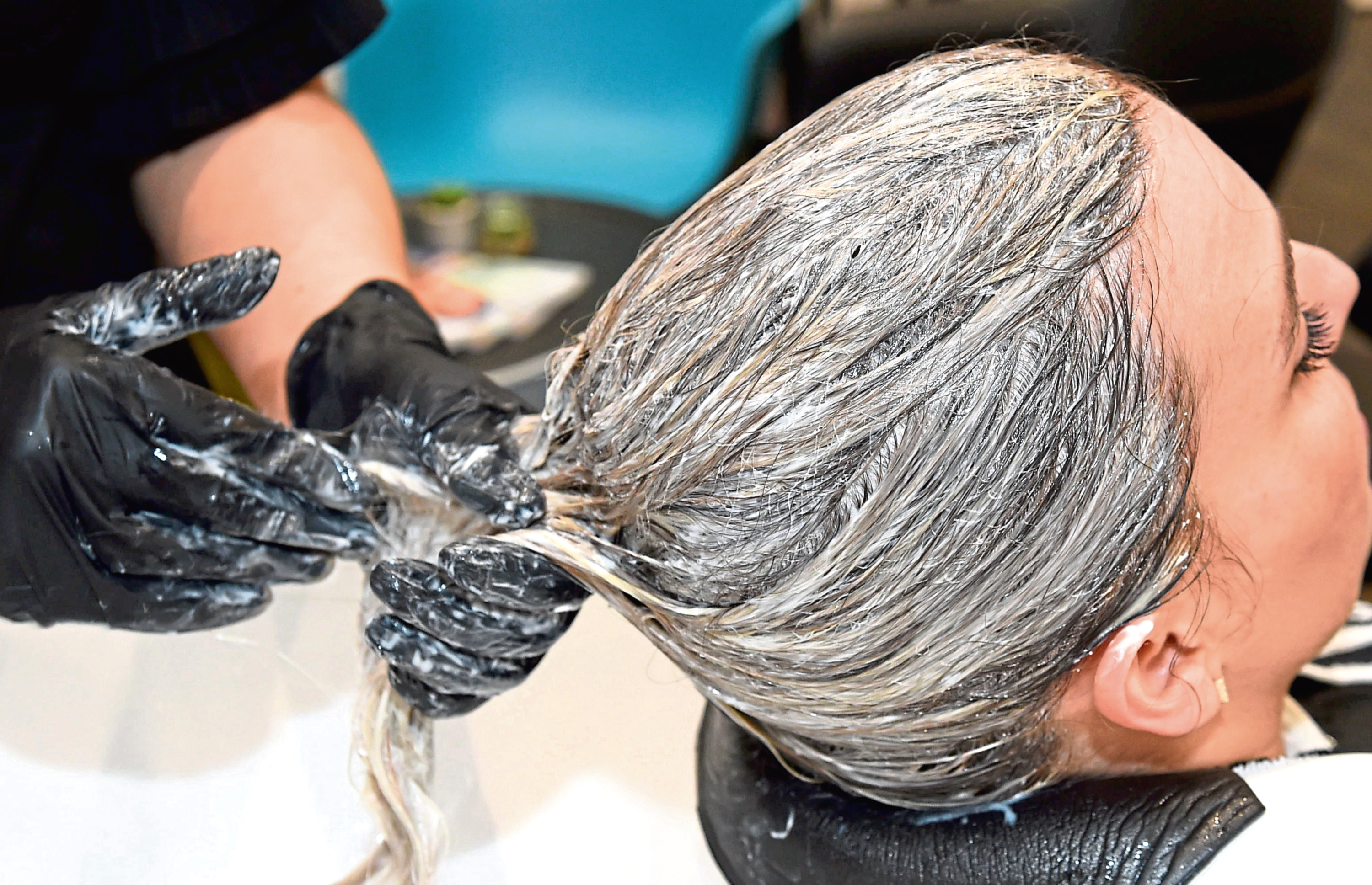 In summer, a lot of Michelle's clients like to experiment with more extravagant cuts and colours.
She said: "The weather starts getting better and, you know, people get more active and feel like doing stuff more.
"Winter is quite long and boring and people often want a change.
"They may go for brighter and funkier colours because of the weather.
"Especially if they're going to festivals or away on holiday, they often want something more quirky."
Michelle thinks most people should have their hair coloured every six to eight weeks. However, if you decide to go for something a bit more extravagant, she suggests having it coloured every four weeks to "keep it looking good".
She added: "You should also use shampoos and conditioners for coloured hair and heat protector is also very important because heat damage can make the colour fade out."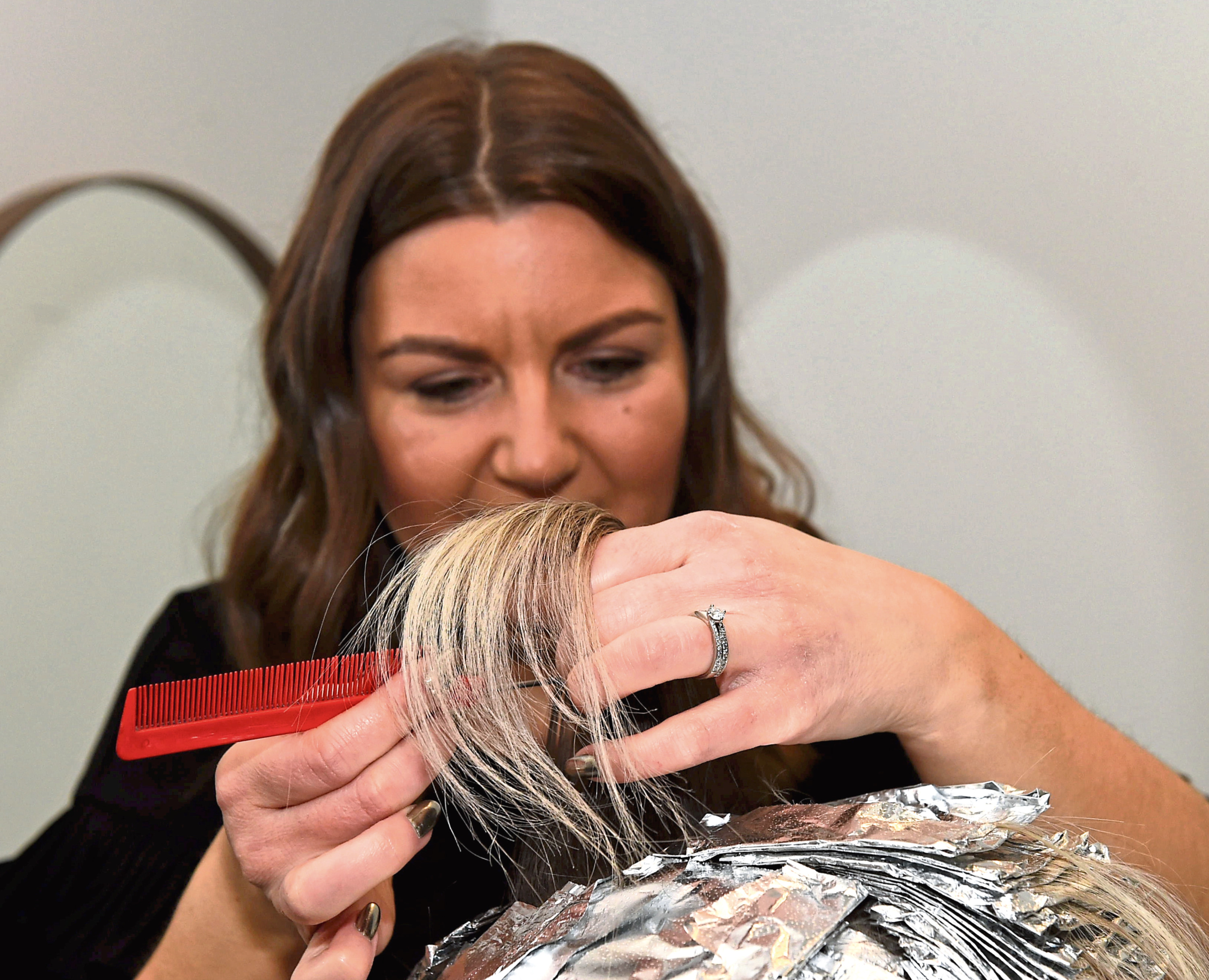 Personally, while Michelle is really into copper and coral colours, she doesn't really like to experiment with her own hair.
"I'm quite boring for a hairdresser with my hair," she laughed.
"But I did cut my hair shorter. My hair is just above my shoulders now. I've just had that done recently.
"When you have fine hair, it makes the hair look thicker," she added.
And shorter-length haircuts seems to be on trend, too.
Michelle said: "Short bobs are quite in just now.
"The haircut can be for fine or thick hair. Bobs are probably not so great for someone with curly hair. But I would say it suits most hair types. It's good for making fine hair look thicker.
"And if you do have thicker hair, we could chop it and make it look more textured and choppy."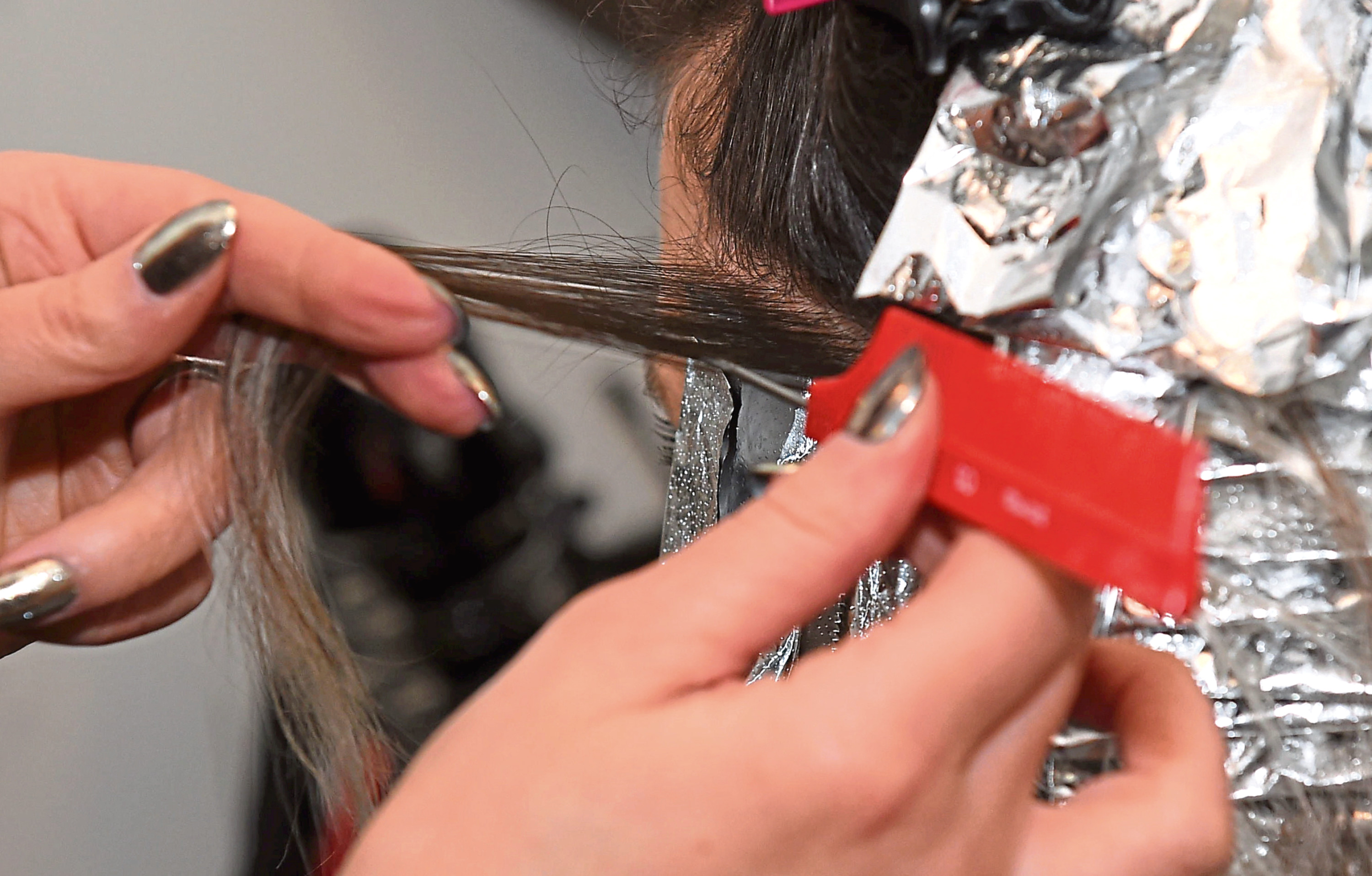 While Michelle would normally say having your hair cut every six to eight weeks is sufficient, if somebody went for a short bob, she would recommend having it cut every four to five weeks to "keep it sitting at the right length".
In addition to hair colour trends, the talented hair stylist also predicts ladies will start using a lot of hair accessories this year.
She said: "Many designers are using ribbons, pearls, diamond-like clips and other accessories.
"Many spring/summer 2019 fashion shows used a lot of hair accessories and before that, it wasn't really that high-profile."
She thinks cute ribbons and embellished clips, which can be bought from many high street retailers in Aberdeen, can easily update everyone's hairdo and make it look "a bit more dressy".
Visit Michelle's Facebook page Hair by Michelle Arthur.
Click here for more fashion and beauty features.