Aberdeen fashion brand Overhype to relocate to bigger premises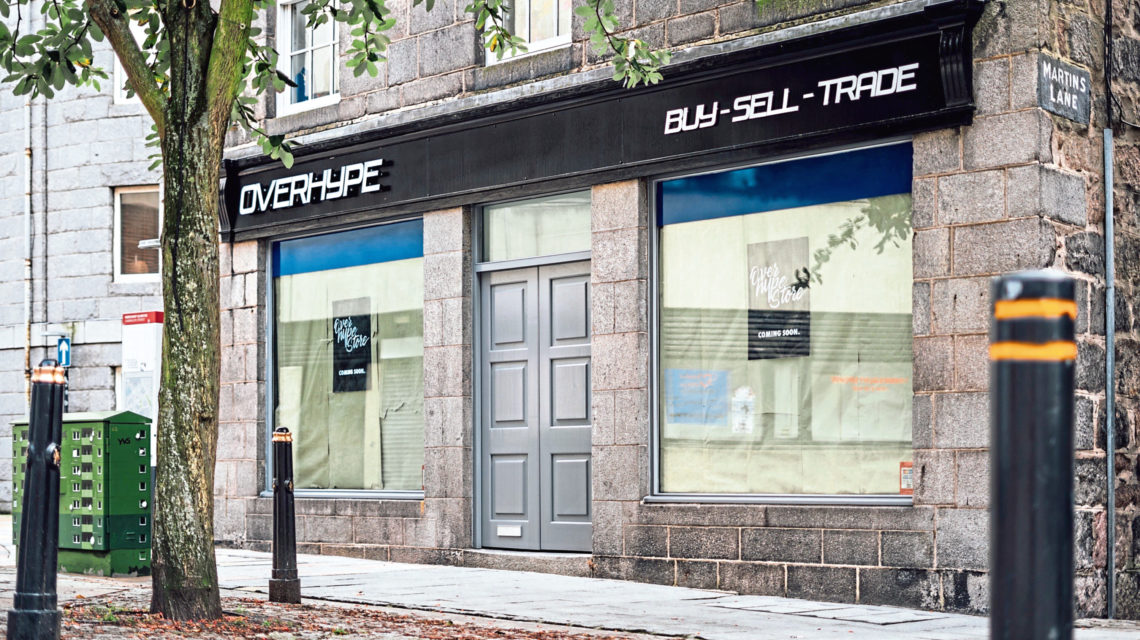 From selling clothes from his bedroom to opening his first shop, young Aberdeen entrepreneur Sam Rattray is excited to announce his brand Overhype will be moving to larger premises next month.
Sam, who just turned 18, began buying and selling second-hand clothing a couple of years ago to make some extra money while he was at school.
After travelling to trade shows across Scotland and setting up his first online store, he opened his first bricks-and-mortar shop in the Galleria shopping complex last year.
And now, after outgrowing the current space, Sam and Overhype's store manager Liam Duncan, who also owns 10% of the company, are excited to move to brand new premises in the heart of Aberdeen.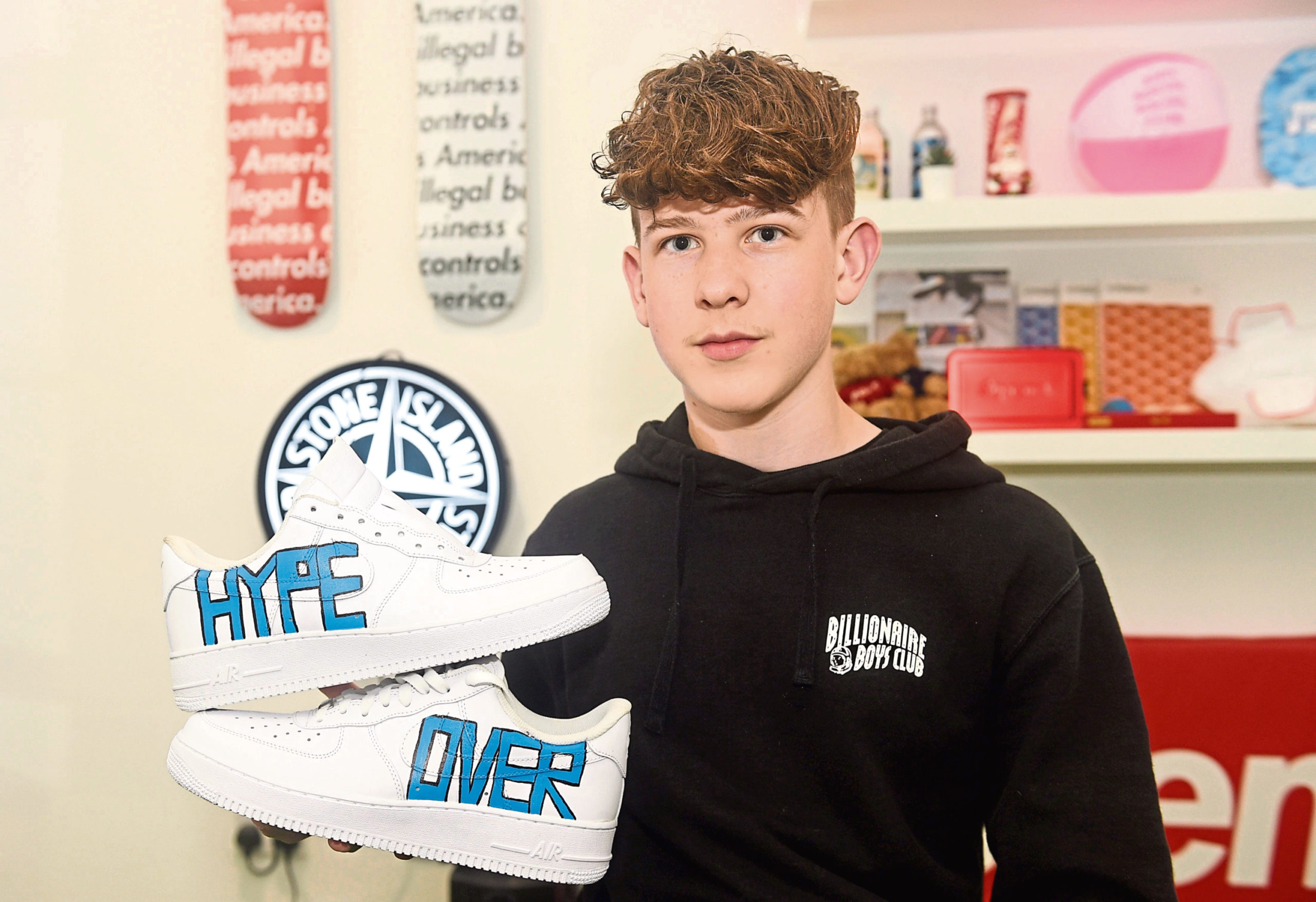 Sam said: "I have been selling limited-edition trainers to my mates and slowly built up a clientele.
"I started Overhype roughly 2 years ago and we opened the current store in August 2019.
"We are moving to The Green as we need a bigger space.
"The new store is almost triple the size of our current unit in the Galleria.
"We will also have triple the amount of stock in the new location.
"We should be open in early November."
Stocking a variety of streetwear and high-end brands such as Stone Island, C.P. Company, Moncler, Canada Goose, Burberry, Bape, Supreme, Palace, Yeezy and Nike, Overhype also offers second-hand items.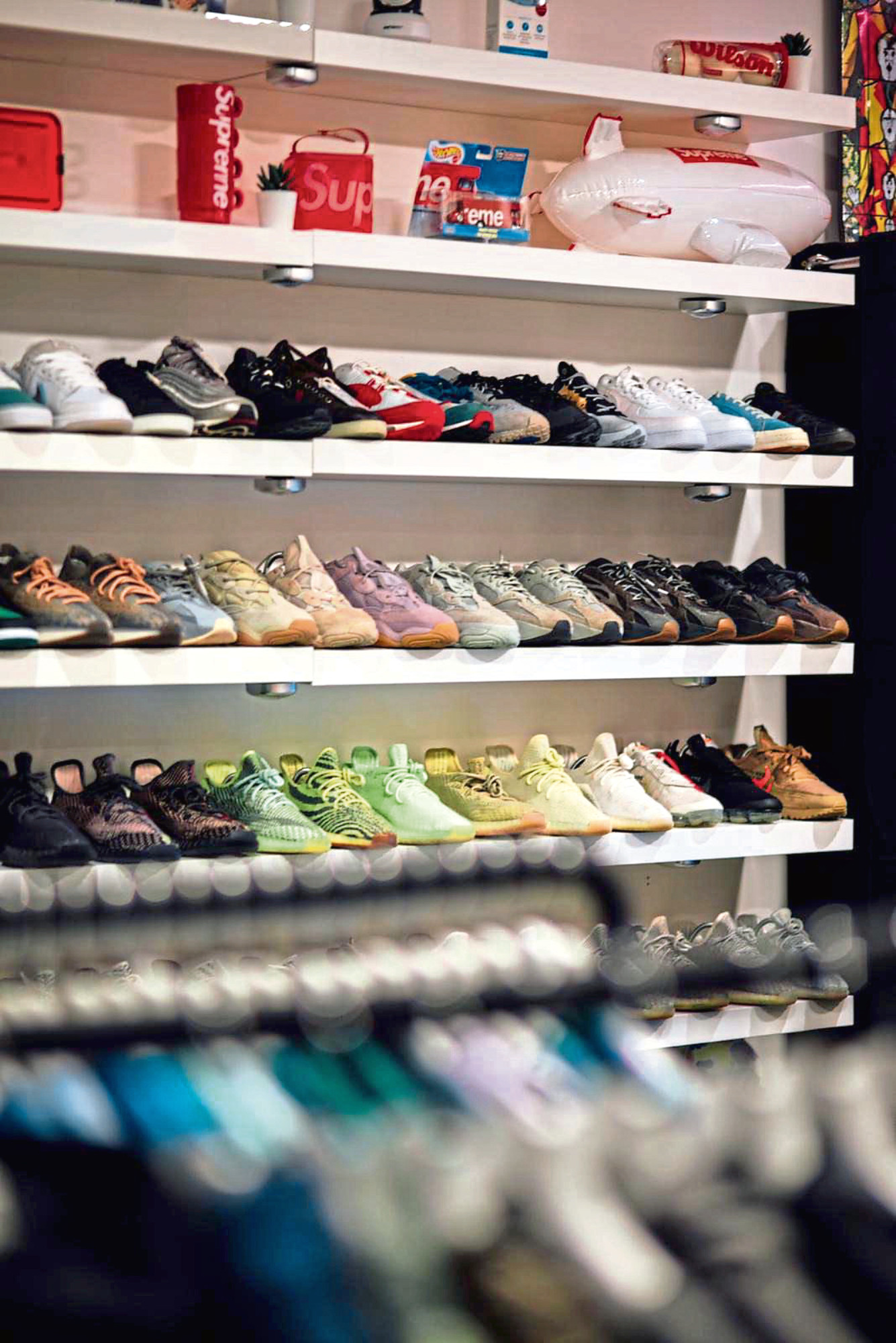 Sam said: "You can actually bring in your pre-loved items and trade them in with us, but we only accept items that are in immaculate condition."
Sam said he and Liam source trainers from all over the world.
He added: "We have built up an impressive list of suppliers from every country so we can pretty much source any pair of trainers or item of clothing our customers want.
"Overhype's best-sellers have to be Stone Island and Moncler as well as the Kanye West Yeezy trainers."
The streetwear store continues to release its mystery boxes almost every month, giving its loyal customers a chance to get their hands on limited edition items.
Sam said: "We basically let our customers choose their favourite brand and size and we put together a box of various items."
In addition to offering a wide range of popular brands, Sam and his team also launched their own Overhype brand and merchandise.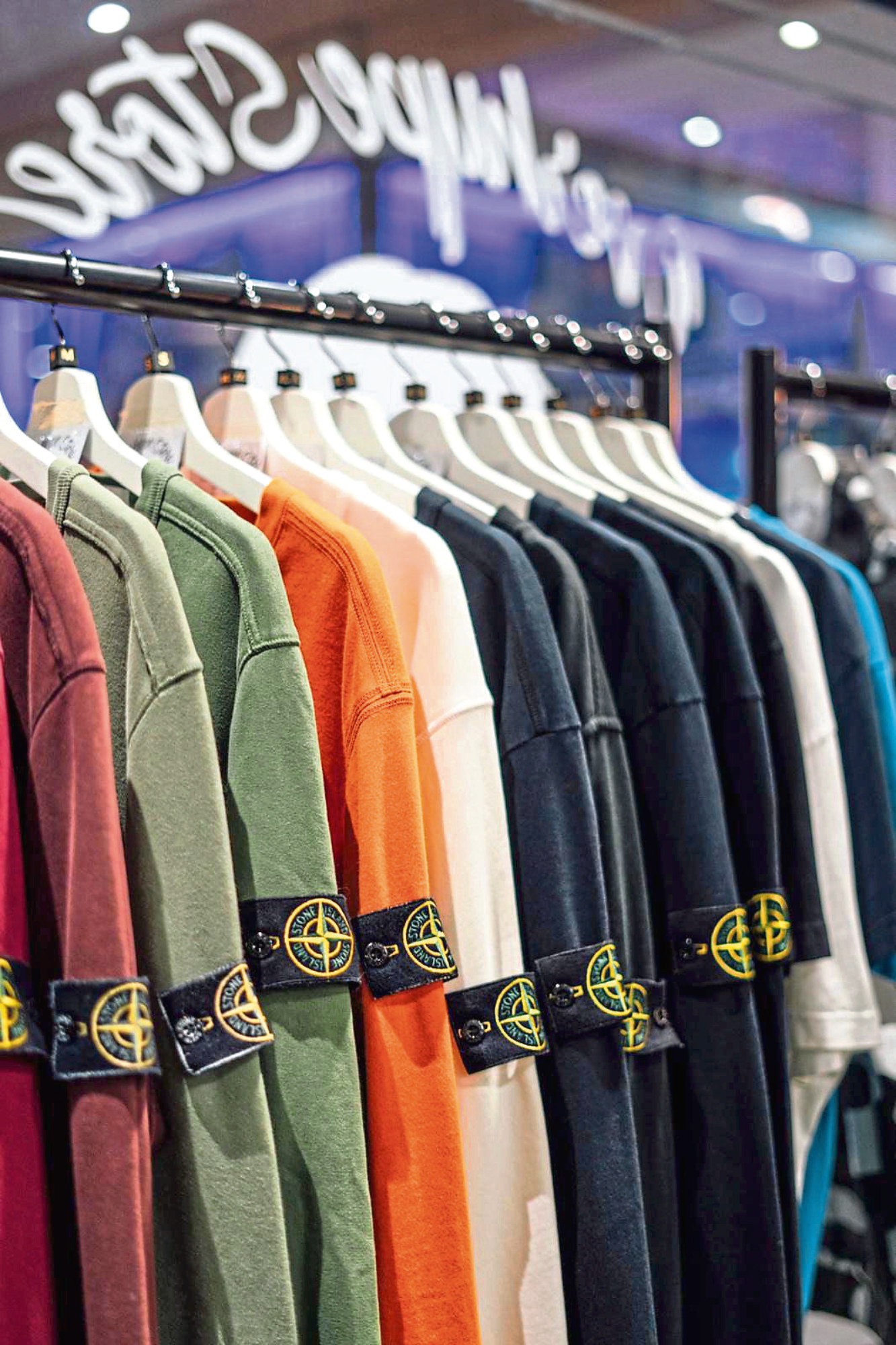 He said: "We decided to start our own brand as we wanted to have some more affordable products in the store as not every customer wants to spend £100-£200+ on something.
"We have released six clothing collections and we have our new Overhype Season 7 launching exclusively when the new store opens.
"They all have sold out crazy fast and we have customers who actually have collected every item from every collection we have released."
While some businesses have struggled due to the ongoing pandemic, Sam said coronavirus helped Overhype to grow massively online.
He stated: "We spent a lot of time and money on the website to make it a lot more user-friendly and we were uploading new products online every day.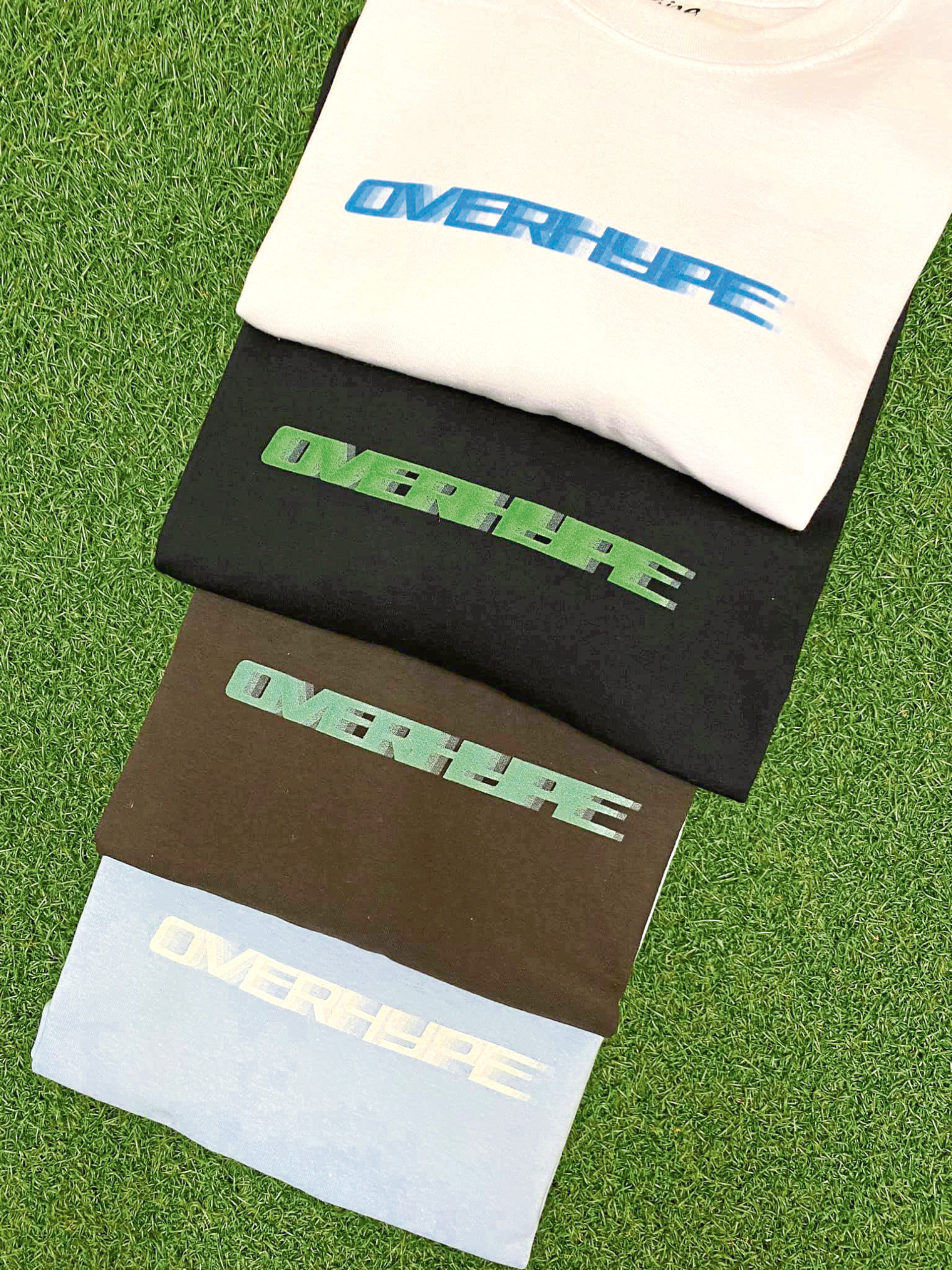 "We have actually noticed about a 30-40% incline in sales since Covid-19, which is crazy surprising.
"We were coming to the store every second day to pack orders and we were shocked to see how many orders we were receiving.
"Right now, have new products in store and online every day and customers can see them on our website or by checking our Instagram.
"We mainly advise customers to follow our Instagram as we post updates about stock, sales and other things every day. We have amassed quite a large Instagram following of more than 20,000 followers."
Visit www.overhypestore.com for more information and to shop