Aberdeen-based Sandy Menzies creates custom-made jewellery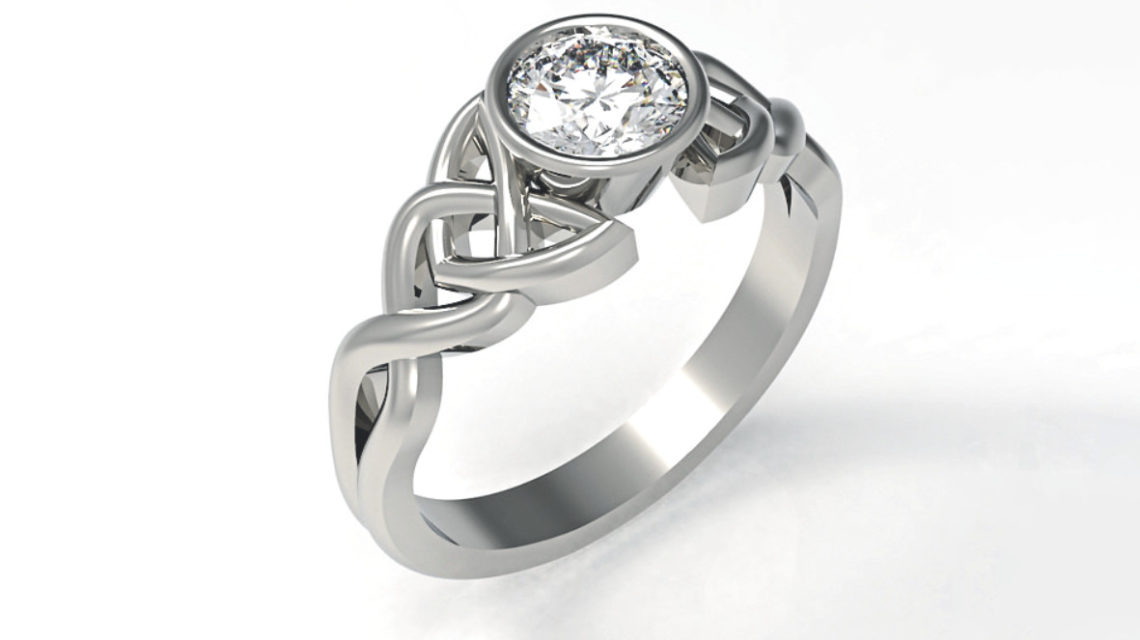 Sandy Menzies draws on decades of jewellery-making experience to create his unusual work.
"I work on my own, spending most of my time designing and making for individual clients who are looking for something a little bit different from what is on offer in a high street jewellery shop," said Sandy.
"The important part of the design process is listening carefully and understanding exactly what the customer wants and then coming up with a practical design solution within their budget which can be successfully manufactured – it's not always easy to achieve!"
Sandy, who was raised in the small village of Dunnet in Caithness, moved to Aberdeen to study Art and Design at Gray's School of Art in 1977. He spent his university years focusing on jewellery design and printed textiles.
He said: "Then I moved to Edinburgh to work for J.R. Drever Jewellery for three years.
"That's where I learned most of the practical bench skills required to make and repair jewellery which I still use today."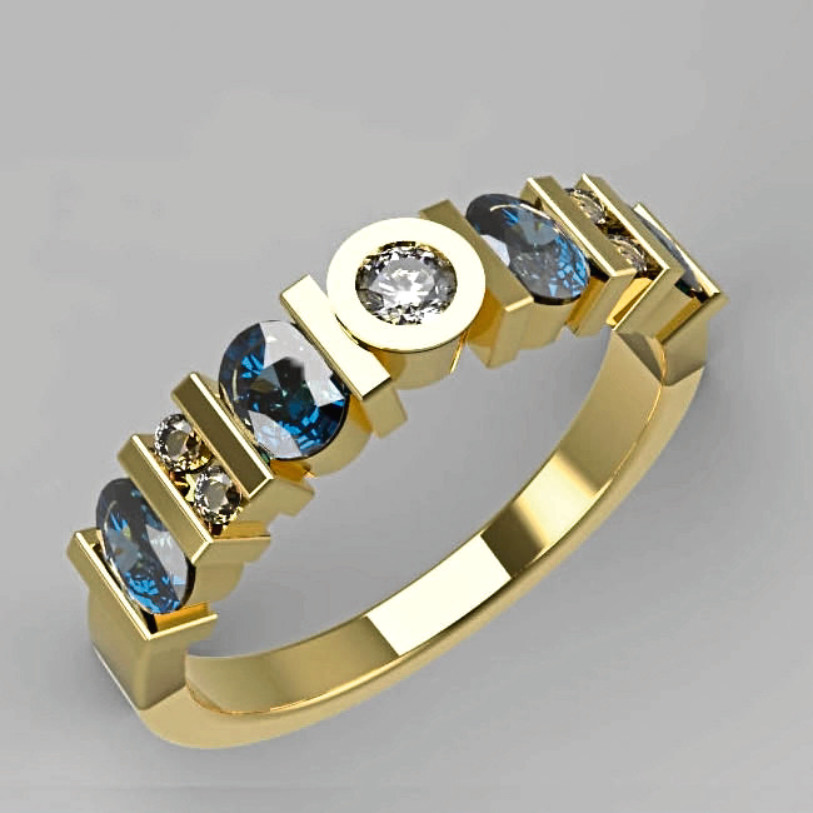 Whether you're treating yourself or buying jewellery for your loved one, Sandy thinks going the custom route will always have a deeper sentimental value.
Sandy has made stunning diamond rings, engagement rings, bracelets, diamond earrings, pendants and even kiltpins.
He said: "I design and make all sorts of precious jewellery, but predominantly diamond engagement rings, wedding rings and eternity rings.
"Working to commission is really about problem solving as quite often my customer has a fairly good idea of the type of design they want.
"So my main role is to make sure the item is properly constructed and I like to think I can add in the small designer touches which make the finished design just a little bit different."
Recently, Sandy designed a 0.50ct brilliant-cut diamond and platinum engagement ring with Celtic triangular knotwork shoulders.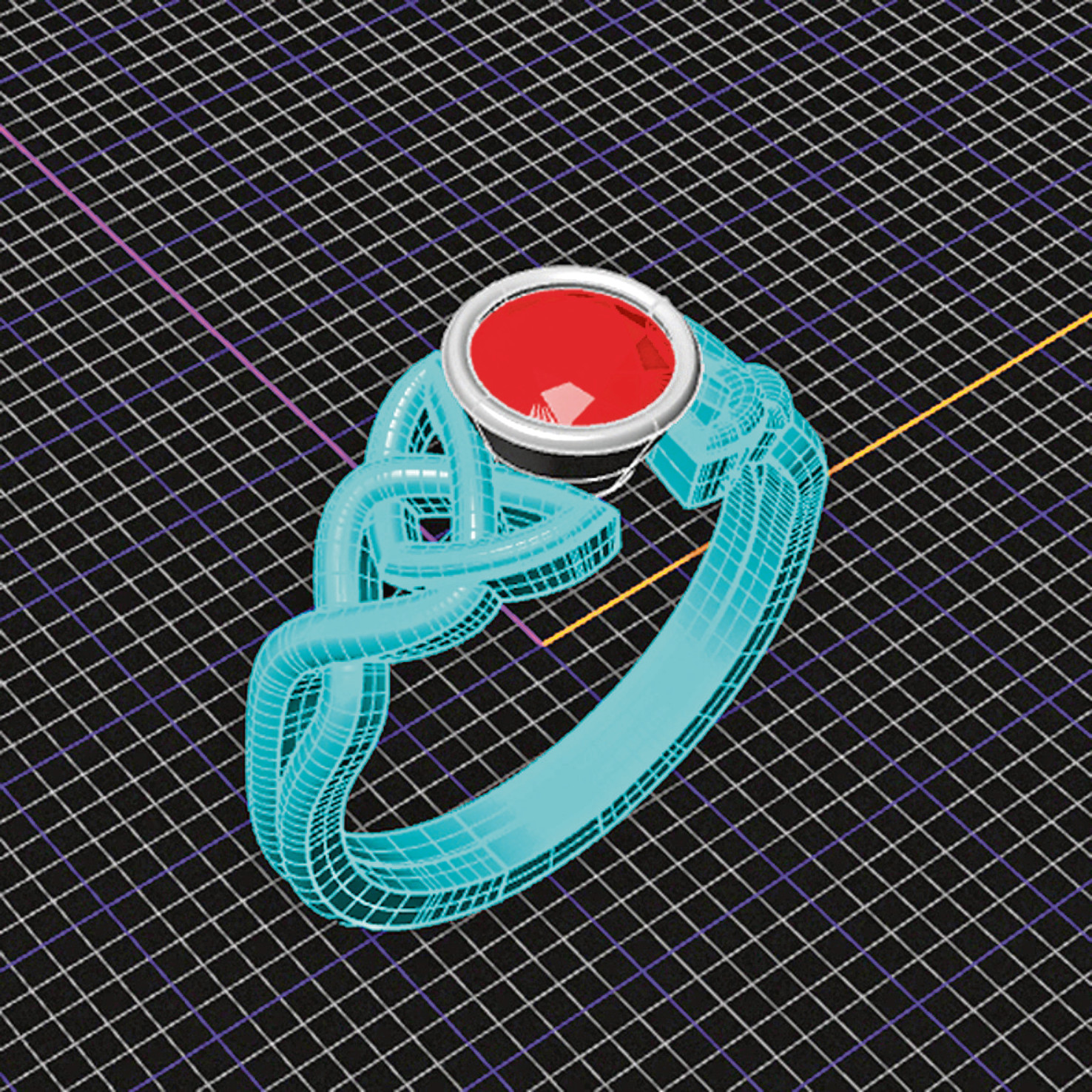 He said: "My customer came to see me with a silver ring which had been roughly handmade but he quite liked the triangular knotwork shoulders which were to be the main feature of the design.
"I redrew the design and tightened up all the interlacing areas to produce a much cleaner, tapering look and added in the rubover setting for the diamond.
"My customer was very pleased with the result as indeed was I. There's nothing better than a happy customer who I know will return with more jewellery problems to solve."
In recent years, Sandy has started learning computer aided design (CAD) and the talented jeweller currently uses a MatrixGold programme.
Sandy said: "Although tricky to learn, it's a fantastic way of working due to the high level of accuracy involved in drawing out designs, which ensures perfect stone placement and symmetry.
"Once a CAD drawing has been finalised, I then export the CAD file into Keyshot, a rendering programme which allows me to create photo-realistic images of the finished piece which can be viewed and studio-lit from any angle."
Sandy's customers can then see how the finished piece will look.
He said: "Once rendered, I can then create a 15-second turntable animation which allows the customer to 'fly around' the piece, which is particularly handy for viewing asymmetric designs.
"To manufacture the design, I then send the original CAD file to my caster who then 3D prints this in castable resin.
"This model is then used to form a mould which is used in the 'lost wax' casting process where molten precious metal is 'shot' into the mould using centrifugal force.
"Once the metal has cooled down and solidified, the mould is shot blasted apart and the rough casting is sent back to me."
Sandy then cleans and polishes the casting before sending it to Edinburgh to be hallmarked, which is a guarantee to the customer of the quality of the metal.
He concluded: "I then set the stones in the casting and give the piece its final high polish."
Visit www.sandymenziesjewellery.co.uk for more information