Aberdeen-based fashion creative to launch new collection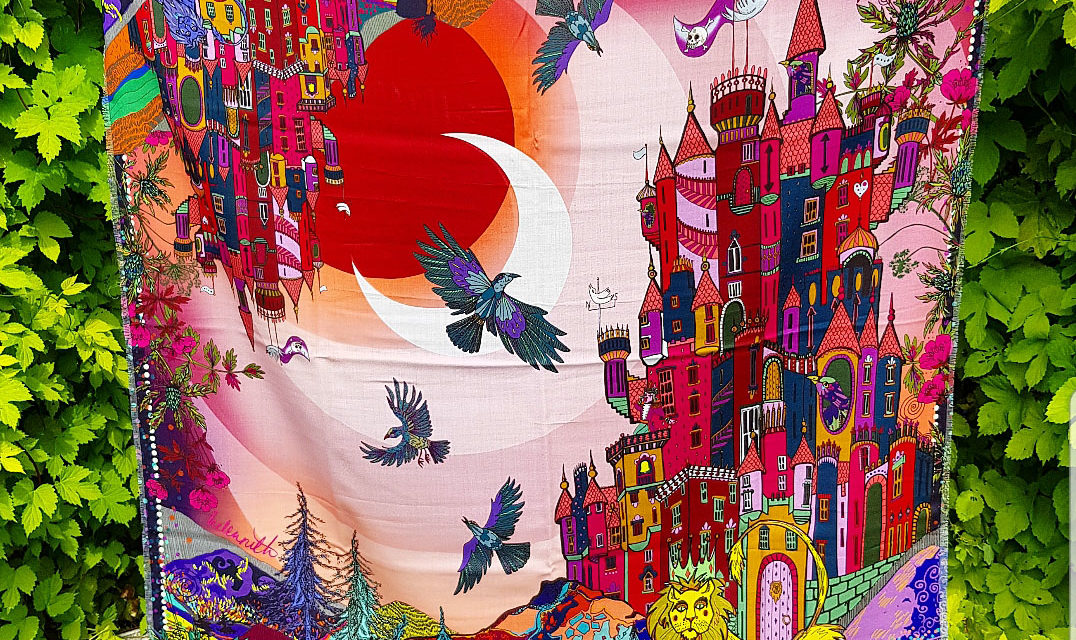 An Aberdeen-based designer is to launch a new scarf collection.
Helen Greensmith of Helen Ruth Scarves was one of only two north-east creatives selected to showcase her work at the Craft Scotland Summer Show in Edinburgh, which starts this Friday and runs until Sunday August 25.
The new collection, which was inspired by fairytales, will go on display at the event which celebrates Scottish makers and their hard work.
Helen said: "I always wanted to create a scarf which illustrated one of my grandad's stories which he wrote for us when we were kids. So that's where the title of the collection Theory of Flight  came from.
"I've used local landmarks like the Maiden Stone and the Mither Tap and then mixed in fairytale elements. I also continued the thread of the Pictish theme I used in a previous collection. So this is almost like another chapter in a story.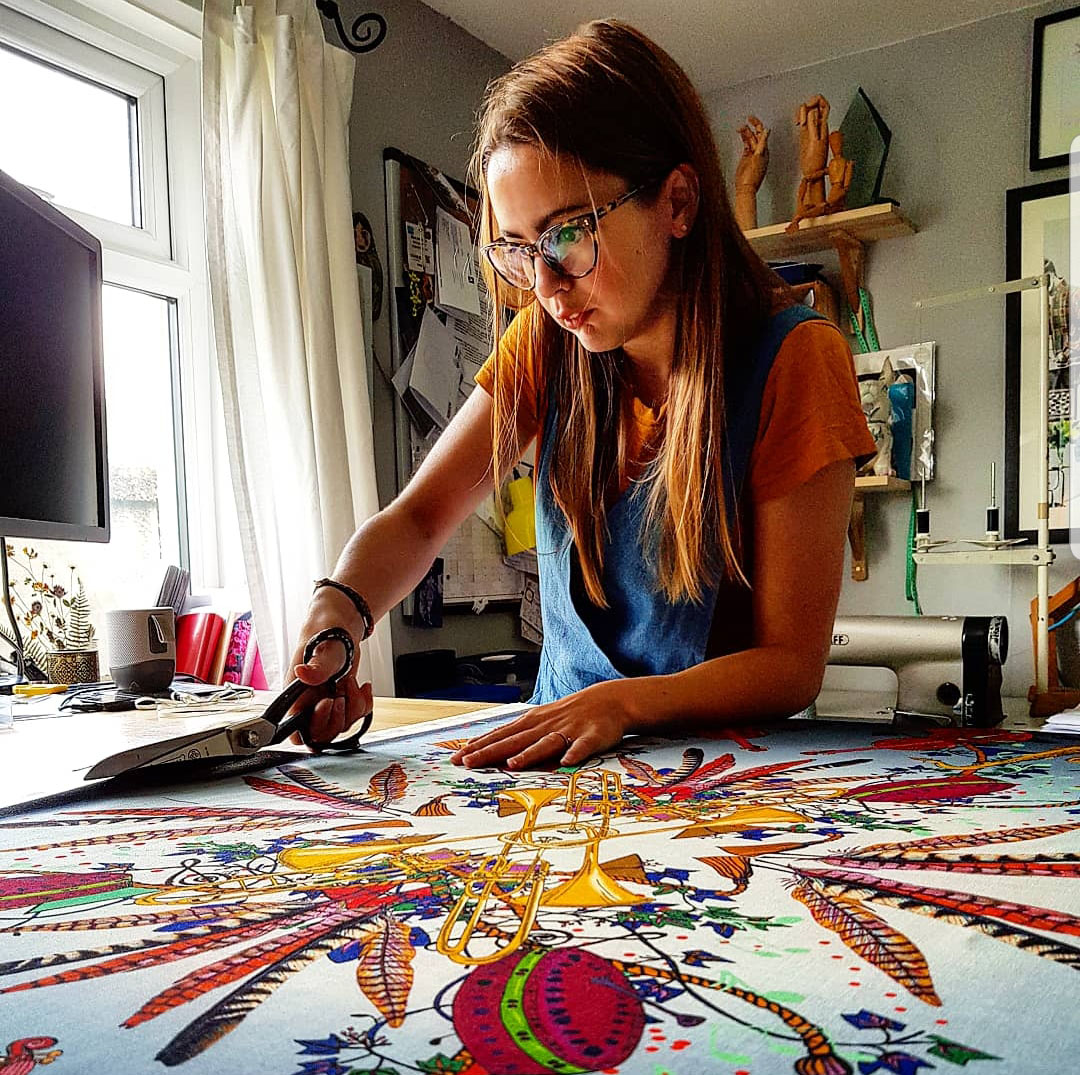 "I don't think I want to explain in too much detail what the story of each scarf is because I like the idea of leaving it open to interpretation. The viewer or wearer can make up their own story inspired by the imagery."
Helen said she wanted to be more "experimental" with this new collection.
She added: "Rather than going for traditional border/layout you often see on scarves, I wanted to play with asymmetry and less repeated imagery."
Helen's new scarves will be available to purchase from her website on Friday. They can also be bought at the Craft Scotland Summer Show.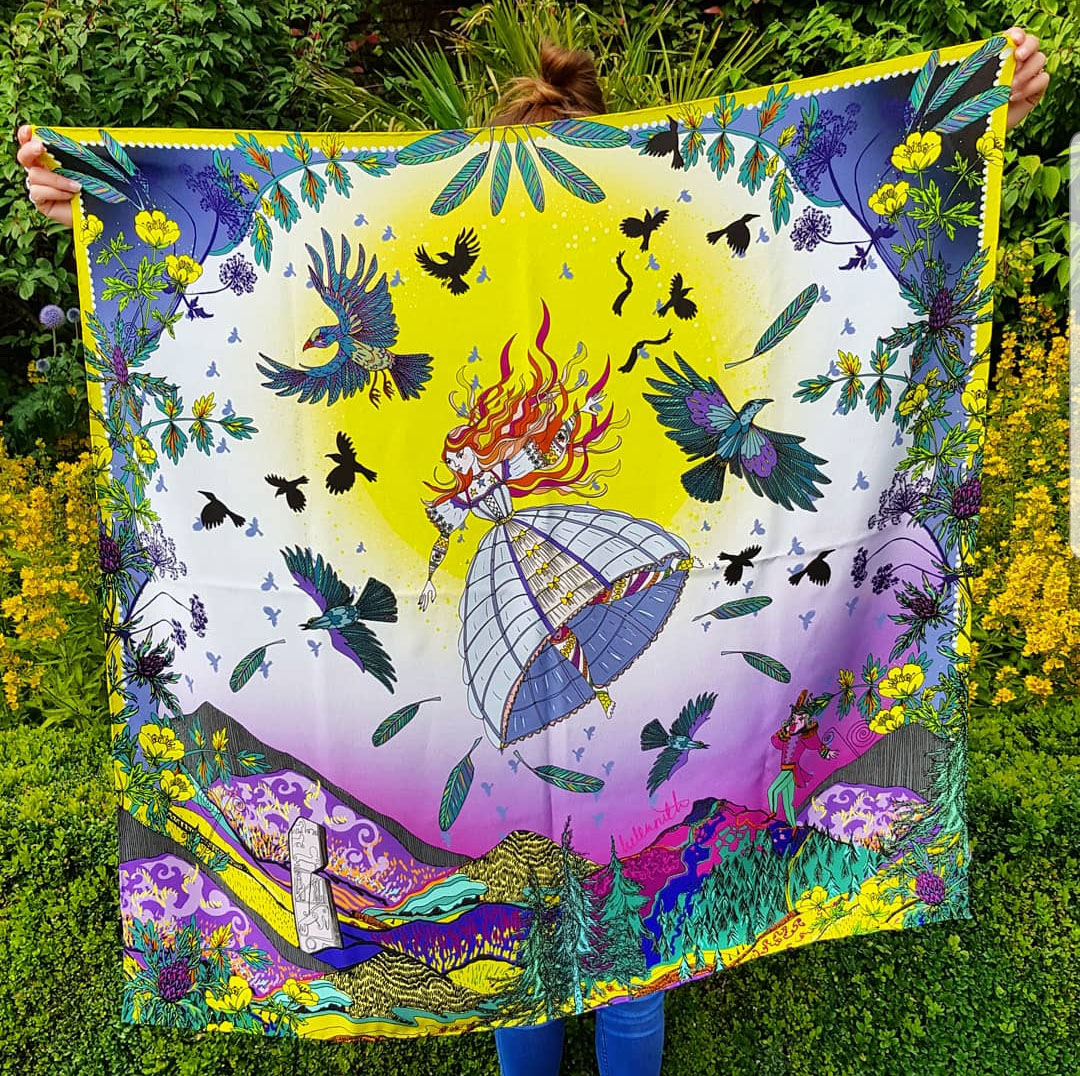 Click here for more fashion news and features and here to follow Helen on Instagram.