Tickets still available for Aberdeen's Big Bed Ball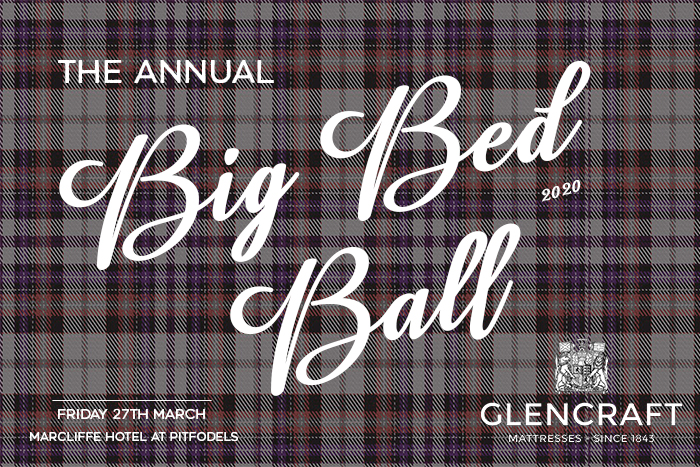 Glencraft Luxury Mattresses is set to host a Big Bed Ball in Aberdeen.
Tickets are still available for the event which will take place on Friday March 27 at 6.30pm, at the Marcliffe Hotel on North Deeside Road.
The annual event will aim to raise funds for the business' Dignity Through Work scheme which helps their staff acquire craftsmanship, administration and business skills.
Amazing auction prizes, including golf vouchers to Trump Turnberry and Glencraft's luxury mattresses, will be up for grabs on the night.
Glencraft will be displaying its luxury Marcliffe mattress alongside the state of the art CRIB 7 offshore mattress at the event, too.
A three-course dinner will be served and Glasgow three-piece The Rox will entertain guests.
Email steph.stark@glencraft.co.uk for more information and to book tickets.
For more events taking place in the north-east, click here.