Things to do in Aberdeen and Aberdeenshire: Visit the elusive Corgaff Castle – the castle with star-shaped walls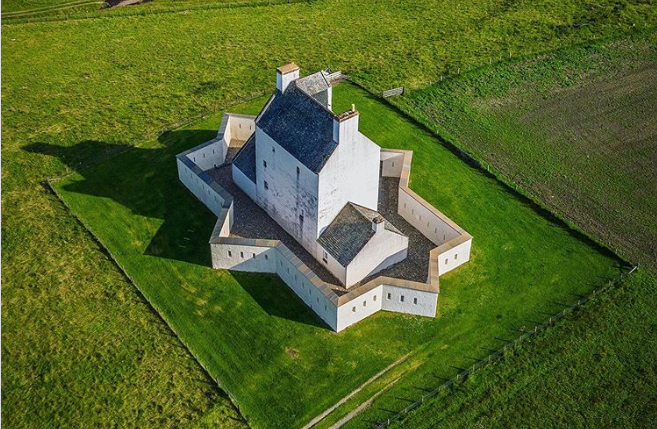 Have you paid a visit to the unique Aberdeenshire castle that is Corgaff Castle?
Situated on the edge of the Cairngorms National Park near the village of Corgraff, the stunning venue which dates back to the 16th century, looks quite ordinary from a distance, however a closer look reveals its distinctive features.
Its unusual star-shaped wall was added when the castle became a military base for hunting down Jacobite sympathisers and the tower was said to be built in mid-1500s and was later abandoned in the 1600s. It was set on fire in 1689 and 1690 by Jacobites,
The castle later became the home of the Forbeses of Corgarff and it briefly housed a distillery in the 1820s and a small whisky still from the period is displayed in one of its two pavilions.
Corgaff Castle is currently closed from October to March and and will re-open on April 1, however visitors are welcome to walk around it until then.
For more things to do, click here.