Things to do in Aberdeen and Aberdeenshire: Visit some gorgeous Highland Cows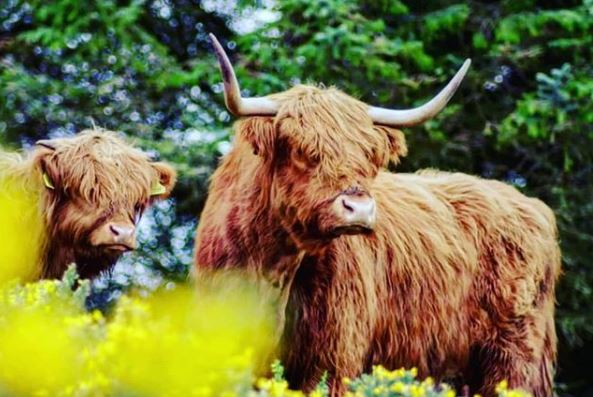 One of the most popular animals in the country, adorable Highland Cows are synonymous with Scotland.
A sturdy breed, the "Heilan Coos"  can now be found all over the world, but for us lucky lot who reside in the Aberdeen and Aberdeenshire area, there's a few places in the region we can visit to see them basking in the summer sun.
Known for their long hairy coat and large horns, the animals coats come in a range of colours including ginger, red, black, dun, yellow, white and grey.
Here's our list of places to find some of them…
Crathes Castle
Meldrum House
Aberdeenshire Highland Beef
Kincardine Castle
Aitkenshill Farm/House