Spray it with colour as Nuart street art festival kicks off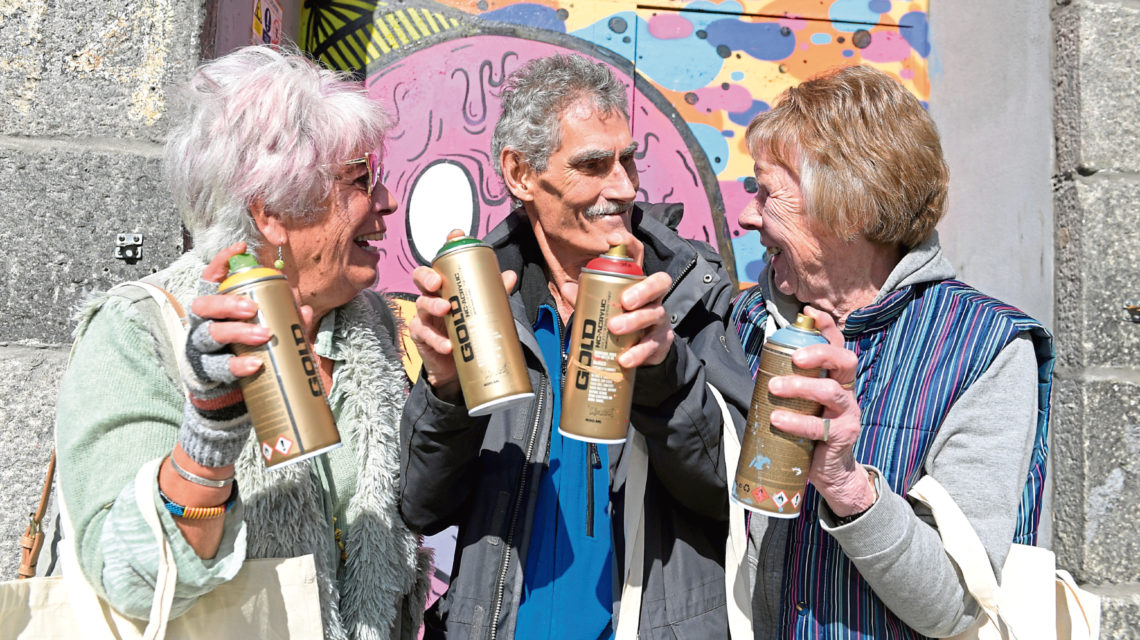 They say street art is for the young – but don't tell that to the participants of the UK's first street art project for over-65s.
Eighteen residents from around the north-east have been chosen to take part in the LATA-65 Young at Art workshop, which is being held as part of Aberdeen's hugely popular Nuart festival.
The event, which will run from April 17-19, will see the senior citizens first take part in a workshop to learn about the history of street art – starting with its roots in activism and graffiti, through to the modern day.
The budding artists will be let loose in the city to create their very own piece of artwork as part of the festival.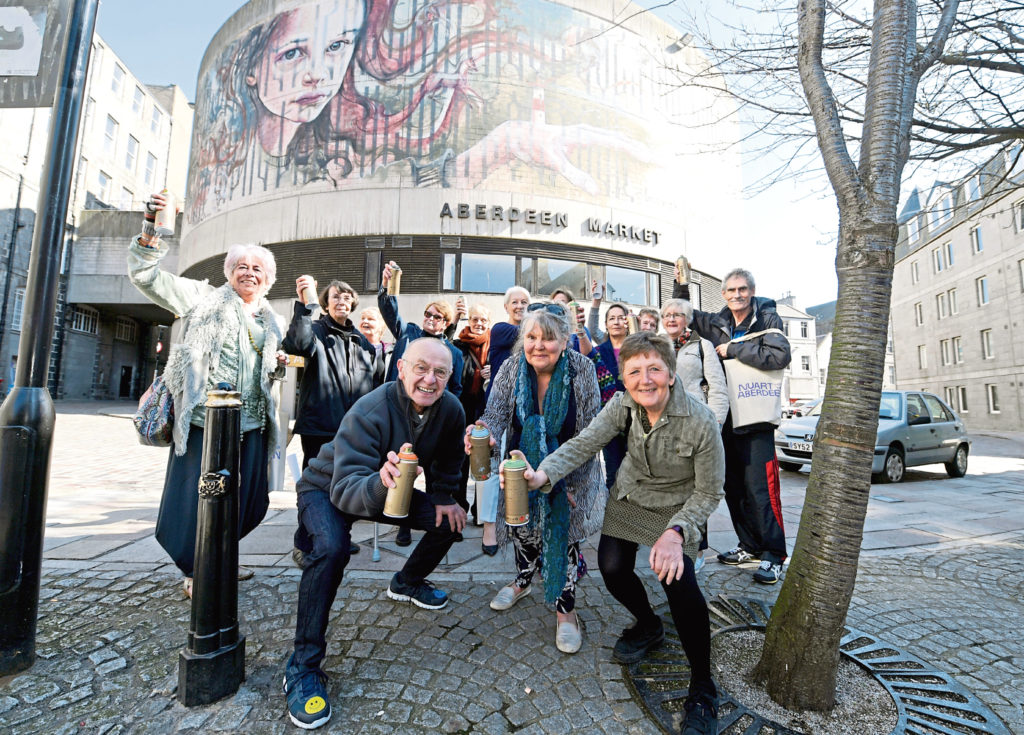 One successful applicant, Rosemary Murray, 77, was inspired to apply for the Young at Art event after seeing examples of street art while travelling abroad.
"The street art you see in places like Switzerland and France is amazing. I've got lots of photographs from travels.
"I saw a wee article in the Evening Express and thought I would apply. I was hoping they would be looking for people outside Aberdeen city as well.
"When I got the call to say I had been selected to take part, I was so excited."
Retired head teacher Rosemary – who is also a former team leader for the Westhill Art Project – hopes to use the skills she learns from the project to bring street art to her community.
Rosemary, who lives in Westhill, said: "There are lots of nice walls there. We could paint some art on board panels and put them up. It doesn't have to be a beautiful masterpiece
"It would be great to get children and the elderly involved as well."
For retired midwife Maggie Wilcockson, 76, the project is a chance to explore the city she has recently returned to.
The city centre resident said: "I lived abroad for over twenty years so getting involved with the street art event is a good opportunity to rediscover Aberdeen".
Meanwhile Vivien Kennils, 67, from Cults, was encouraged to sign up for the event by her daughter.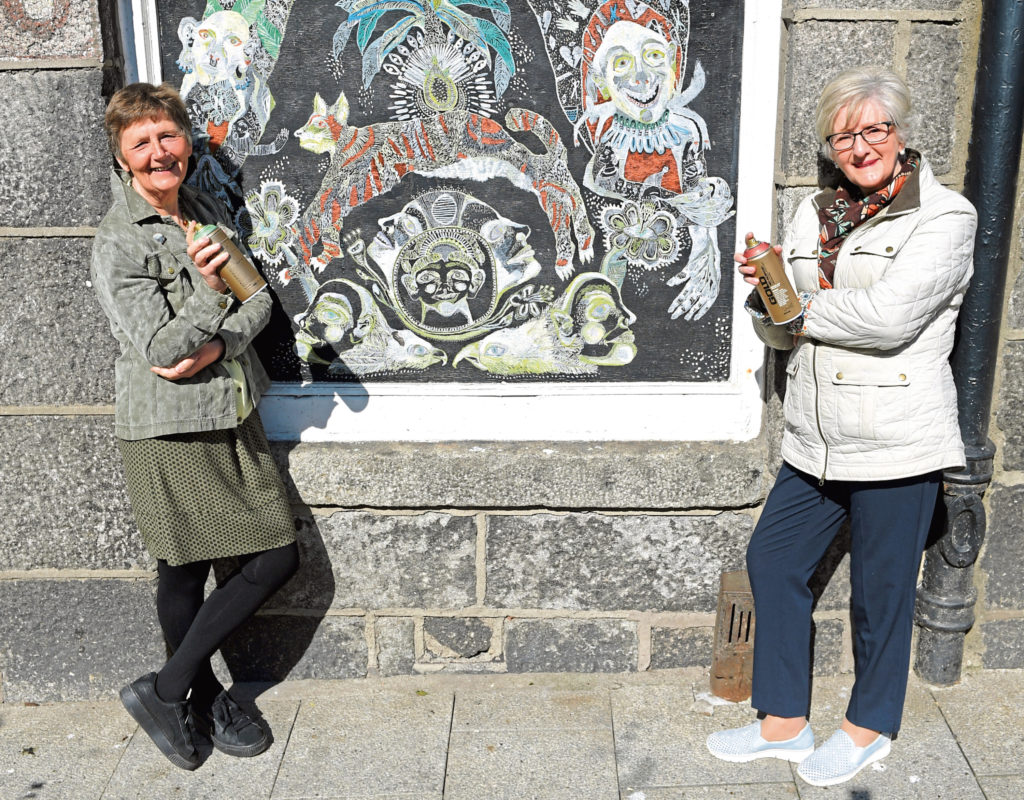 She said: "My daughter saw it advertised and said: 'Mum get your name down'."
The retired home economics technician sees the event as an opportunity to build confidence and tackle new challenges.
"I think taking part in the project is good way to meet new people and I'm keen to try new things. You might see me skateboarding next!"
The LATA Young at Art event is led by internationally renowned Portuguese curator and architect Lara Seixo Rodrigues, who says she is looking forward to bringing her work to the streets of Aberdeen.
One of the successful applicants Dorothy Bothwell, said: "I have watched, with interest, the effect of Nuart on Aberdeen and how the citizens have been endeared to it.
"That older people are now being encouraged to engage in this wonderful project is another winning strategy."
Project manager Shona Byrne said: "The project has been done before in other countries such as Norway and Portugal but for it to come to Aberdeen's Nuart festival is a real coup.
"It's great to see people over 65 being given the chance to learn a new skill and get involved in street art, which is often seen as something for young people. It's engaged them in a world they've never really thought about before."
For those wanting to catch a glimpse of the work by the street art team, they will be painting the Adelphi lane off Union Street.
Aberdeen's Nuart Festival 2019 will run from April 18 to 21.