Showing at the Belmont Filmhouse – Loro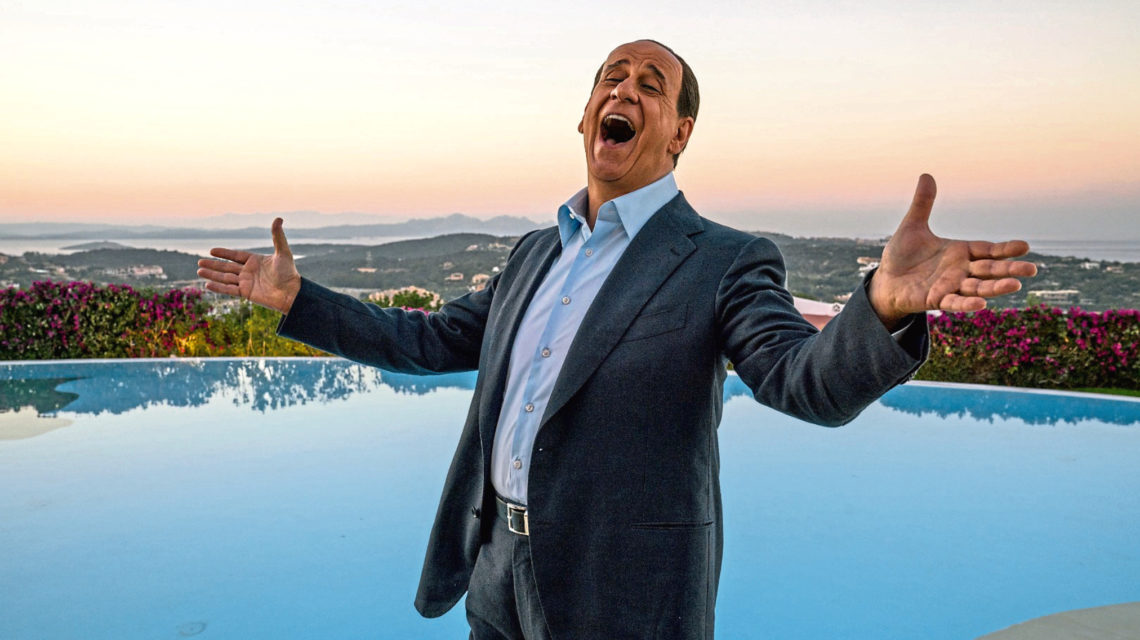 Film biopics often feel like dry celebrations – ways to showcase the achievements of notable people and spotlight the various hurdles they overcame to make it to prominence.
Usually they've been approved and promoted by the people in question, and you'll often see them on the red carpet at the premiere, smiling broadly. What happens, then, when a biopic is totally unauthorised, and… rather unflattering?
Well, it's hugely entertaining – that's what. Paolo Sorrentino (The Great Beauty, The Young Pope) returns to our screens with aplomb this week with his latest film, Loro – a 100% unauthorised film about the notorious media tycoon/politician Silvio Berlusconi. The former Prime Minister of Italy is as renowned for his tabloid scandals as his political/business dealings – and Sorrentino's film is just as brash, stylish and satirically sharp as you might hope for.
Toni Servillo (The Great Beauty, Gomorrah) – Sorrentino's regular collaborator – is on hand to play Berlusconi, and the "Loro" ("them" in Italian) of the title refers to the various opportunists and political peers that circulate around the man in question.
It's colourful, irreverent, loads of fun and only screening at Aberdeen's independent cinema.
Loro screens from today to Thursday April 25 at Belmont Filmhouse.