Seafood experts to 'reel' in the crowds for Deeside Local Food Festival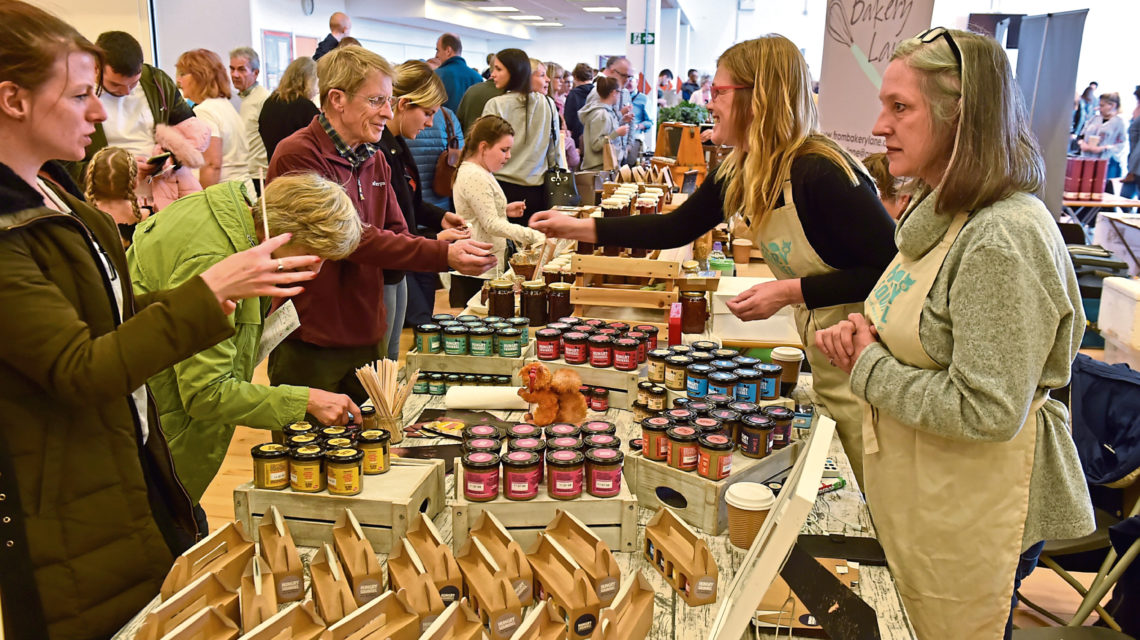 A food festival will be returning to Aberdeen this weekend.
Hundreds of people are expected to flock to the Deeside Local Food Festival at Cults Academy this Sunday to try produce and browse the stalls of more than 70 food and drink businesses.
Featuring 74 food and drink businesses, 92% of whom hail from the north-east, the festival will celebrate the best of local food and drink.
The founders of the Seafood Bothy, who attended the event for the first time last year, are now looking forward to speaking as some of the "foodie experts" on the programme.
Wes and Maria Lewis catch and sell produce from a converted horsebox at Stonehaven Pier, but revealed yesterday they were inspired to start up the business after noticing vintage horse boxes at last year's event.
Mr Lewis will be one of four speakers from across the north-east, and is hoping to inspire festival-goers with his passion for high-quality seafood. He will be joined by Jamie Hutcheon of Cocoa Ooze, Anna Mitchell from Castleton Farm, and Jenny Fyall from Udny Pumpkins.
Mrs Lewis said: "It will be a delight for us to return to the festival where it all began – it's a truly unique event which plays a vital role in showcasing and nurturing the artisan food and drink industry in the north-east."
More than 50 stalls will showcase and sell a diverse range of produce and various food and cookery demonstrations will also take place throughout the event.
Festival organiser Rachel Gambro added: "The festival is a wonderful opportunity for our local community to come together and have fun, while sampling the bountiful larder of quality, fresh and delicious produce that is right on our doorstep here in the north-east.
"In particular, we are proud to champion the region's proud fishing heritage, with a number of producers and events, such as our Seafood Scotland stage, celebrating all things seafood.
"We look forward to welcoming everyone along to what will be our most ambitious and exciting festival yet."
For more information click here.