Public gets chance to name one-off Midsummer Beer Happening brew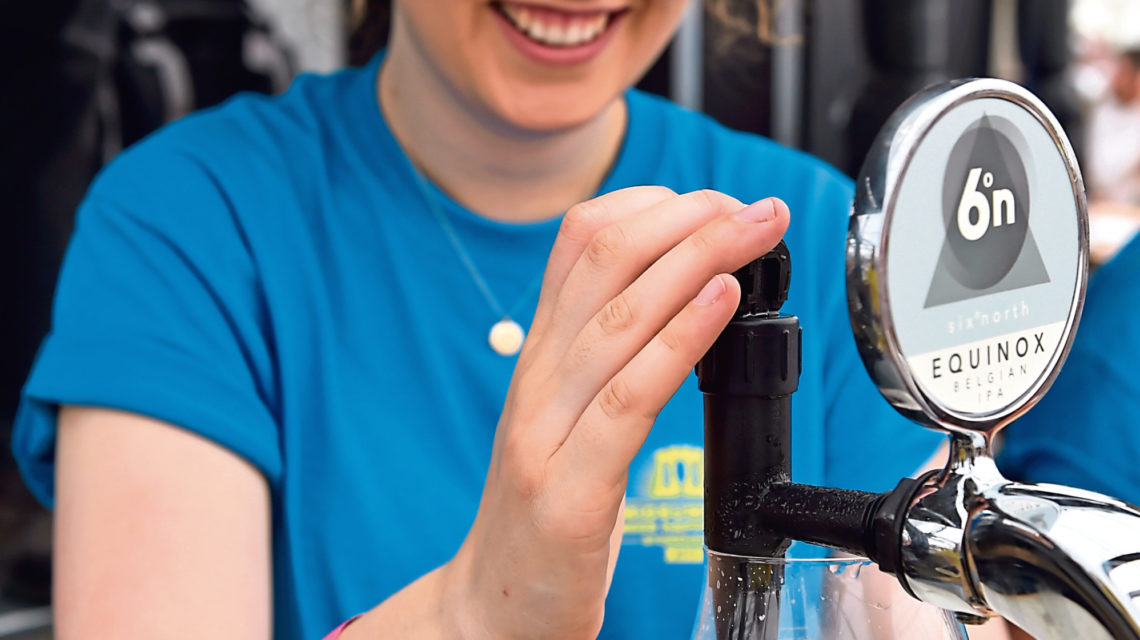 A one-off brew is being crafted to celebrate the 10th anniversary of one of Scotland's biggest beer festivals which is being held in the north-east.
And the Midsummer Beer Happening is inviting the public to name the beer – with the winning entry scooping four coveted weekend passes for the event, which will take place from June 20 to 22.
Organiser Robert Lindsay said: "We have been looking at many ways to mark this milestone year for the Happening and one is to create a 10th anniversary beer.
"It will only be available during the three days of the festival, so if you don't try it then, you won't have the chance again."
He added: "We have top brewers at Six Degrees North who are working on a recipe to create what we're calling a north-east (NE) IPA.
"It will be modern and hazy, just like the north-east haar, full of aroma and flavour representing international hop flavours from across the globe, which we think is also a good representation of what the Happening is all about."
Robert, who is also the founder the Stonehaven's beer firm, said a special beer needs a special name.
He said: "That's why we are asking beer fans in the north-east what to call it.
"We want something that will reflect both the Happening itself and this new beer.
"We know that every one of the 5,000 people who come to the festival every year are enthusiastic about both the event and beer, so we're confident they will come up with a brilliant name."
The winner will be welcomed along to the Happening, held in a purpose-built marquee in Stonehaven's Baird Park, to sample the beer they have named.
There will also be 100 other beers on offer for visitors to enjoy during the festival.
Robert said: "With more than 120 different beers on offer there will be something for everyone. We know it's going to create a vibrant and special atmosphere."
He added: "We will have the largest selection and range of beer you will find under one roof anywhere in Scotland this summer.
"From the best this country has to offer, to the finest we can find on the continent, along with a hand-picked selection from North America.
"It really will be a beer lover's heaven."
The beer festival will also see the return of its al fresco food court, with award-winning street food vendors, along with the best of local musical talent to keep everyone entertained.
Robert added: "We have some other birthday surprises up our sleeve and the best way to find out what they are is to buy your tickets and head along to the Happening.
"See you at Midsummer!"
For tickets and more information on the Midsummer Beer Happening, go to www.msbh.co.uk