North-east town to host start of final stage of Tour of Britain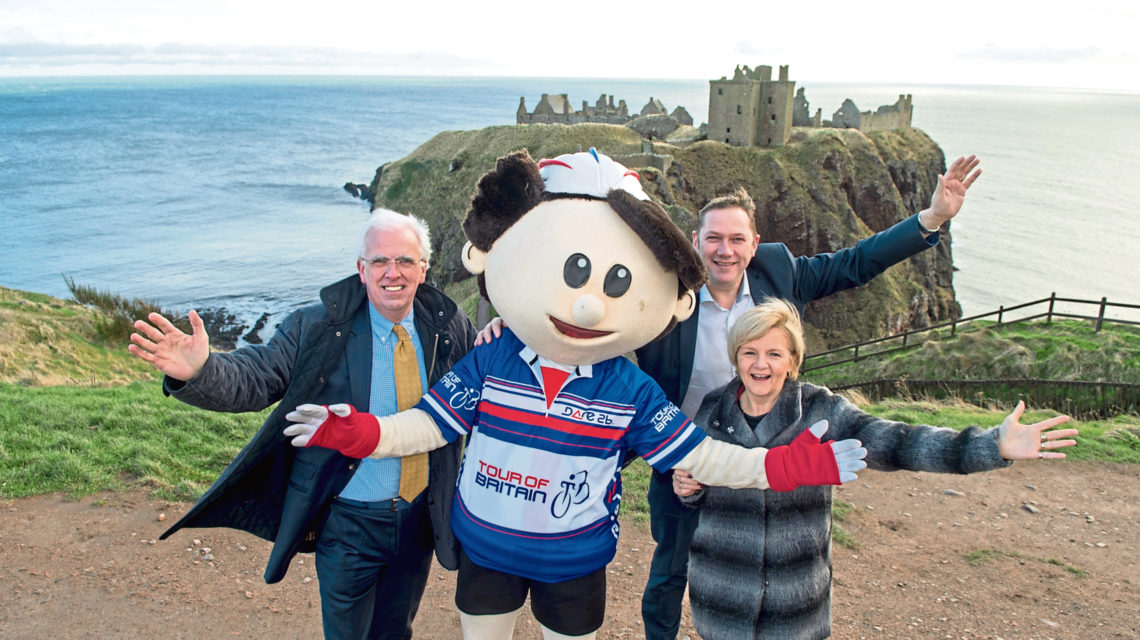 A north-east town is to host the start of the final stage of the Tour of Britain cycling event this year.
Aberdeen and Aberdeenshire is gearing up to welcome the world's top riders for the prestigious race in the autumn.
The organisers have now announced that cyclists will start the race in Stonehaven.
They will head over the Cairn o' Mount mountain pass, taking in parts of picturesque Deeside, before finishing in the city centre on Sunday September 13.
The full north-east route for the race is still being finalised and is due to be unveiled in the spring.
Hugh Roberts, chief executive of Tour of Britain organiser SweetSpot, said: "Stonehaven has been a hub of cycling. As soon as you're out of the port you're into some decent climbs.
"From a spectator's perspective it means they can get really close to the riders and watch the start, and then within half an hour be in Aberdeen, so they get a double whammy.
"This is the first time the Tour of Britain has been able to be a proper tour of Britain."
Aberdeen City and Aberdeenshire councils worked on a joint bid to bring the Tour of Britain to the north-east.
The eight-day stage road race features some of the top names in the sport with Sir Bradley Wiggins among those who have previously competed.
The race begins in Cornwall with stages taking place in Devon and Cumbria.
The finish in Aberdeen will be the first in Scotland for 13 years.
The region will also host the opening stage of next year's race in September 2021.
North-east council chiefs said they are looking forward to hundreds of competitors hitting the roads.
Jim Gifford, leader of Aberdeenshire Council, said: "Stonehaven will provide a great backdrop for the start, and the Cairn o'Mount will test the mettle of everyone involved.
"I feel sure that will be a 'high point' of the entire race."
Marie Boulton, Aberdeen City Council's culture spokeswoman, said: "We are delighted that momentum is building within the region for the Tour of Britain, this announcement highlights our ambition and determination as a council to bring the biggest, best and most vibrant events to Aberdeen and the north-east.
"Thousands got behind the Tour Series and we cannot wait to expand on that through various opportunities for schools, businesses and cycling enthusiasts."