North East Scotland College to host fashion show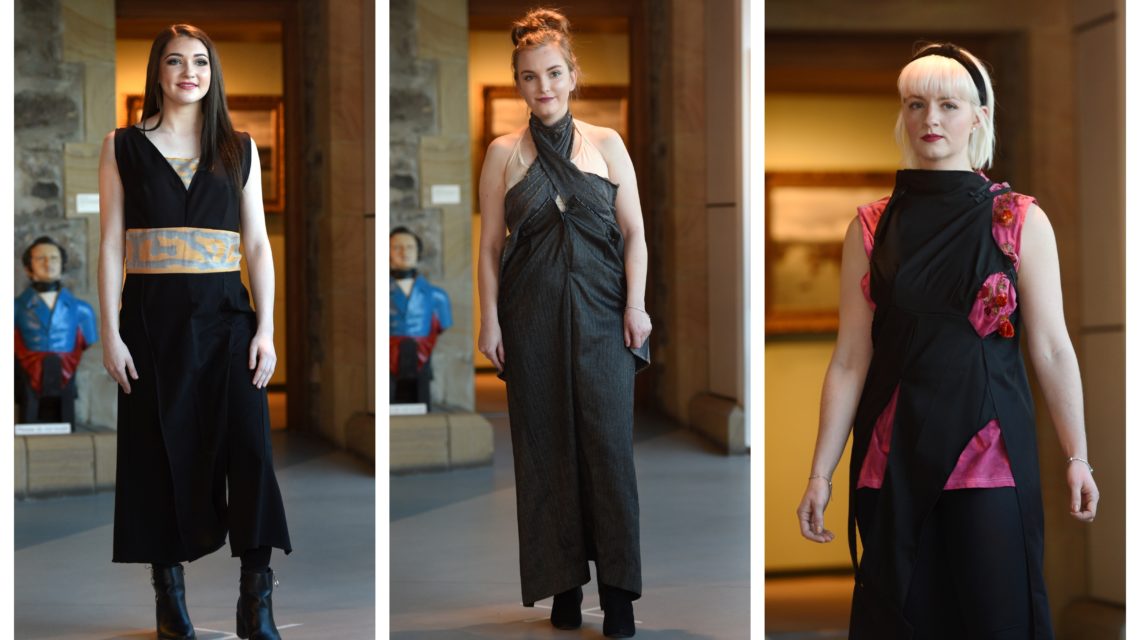 North East Scotland College (NESCol) students will host their annual fashion show next month.
HND Textiles students will stage the catwalk on Friday February 7 at 3pm at the Aberdeen Maritime Museum on Shiprow.
Inspired by the fishing industry, first year students were asked to reshape shirt panels into new fashion silhouettes and show surface and textural detail.
Second year students explored the traditional garments of fisher women, boat builders and divers, as well as the objects relating to their jobs to design related fashion garments.
To make sure their designs are ethical and sustainable, students are only allowed to use pre-worn or second-hand shirts and fabrics.