New play in Aberdeenshire to showcase historic railway works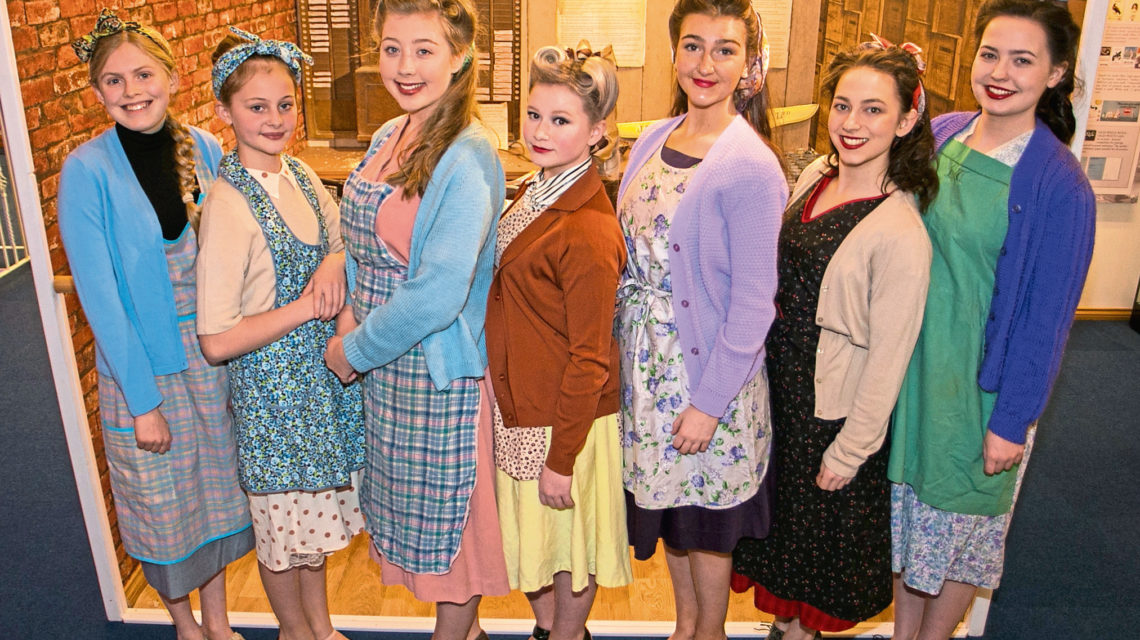 The first rehearsals for a new play about the Inverurie loco works have been held.
It is now half a century since the depot – which was described as the "heart" of the town – closed its doors for the last time.
End of the Line, created by the Mitchell School of Drama in collaboration with the Garioch Heritage Centre, will offer an insight into life in the works.
It has been set in the loco works' carriage and wagon repair shop in the town.
And the cast who make up the Loco Boys and Tait's Quines – the latter were employed at the Inverurie Paper Mill – this week got to see the inside of the historical building in which their play will be staged.
The play will be performed next month.
Rhona Mitchell said: "Rehearsals are now well under way and we're all very excited to see audience reaction to our 'event'.
"It's so different doing a piece that uses a whole building but we were in the Garioch Heritage Centre last Sunday and feel it's really coming alive in the space.
"Tickets are still available but selling fast."
End of the Line will show five times between December 7 and 9.
For tickets go to gariochheritage.co.uk/end-of-the-line