McGinty's in Aberdeen launches new Flashback Fridays event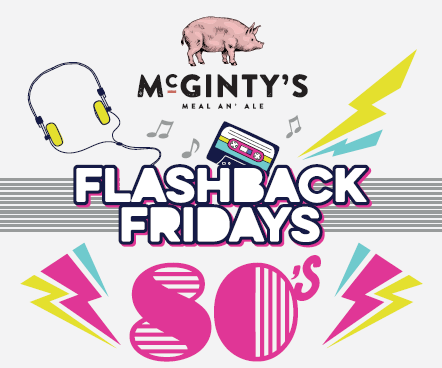 Throw it back to the 80s tonight at McGinty's new Flashback Fridays.
Turning back the music to the much-loved decade and celebrating all the classics, the pub on Union Street is hosting the party as a  new weekly event.
Taking place from 9pm, McGinty's resident DJ will play some of the greatest songs of all time up until 2am.
Jillian Miller, sales and marketing director of McGinty's Group, said: "We are excited to kick start the weekend with our new all-80s nights in McGinty's.
"With some of the best and classic tunes from the 80s, we hope to create a fantastic party night that will be perfect for all customers and ideal for groups looking to celebrate the weekend."
The event is free to attend.