Map: Find out what's going on across Aberdeen for Look Again Festival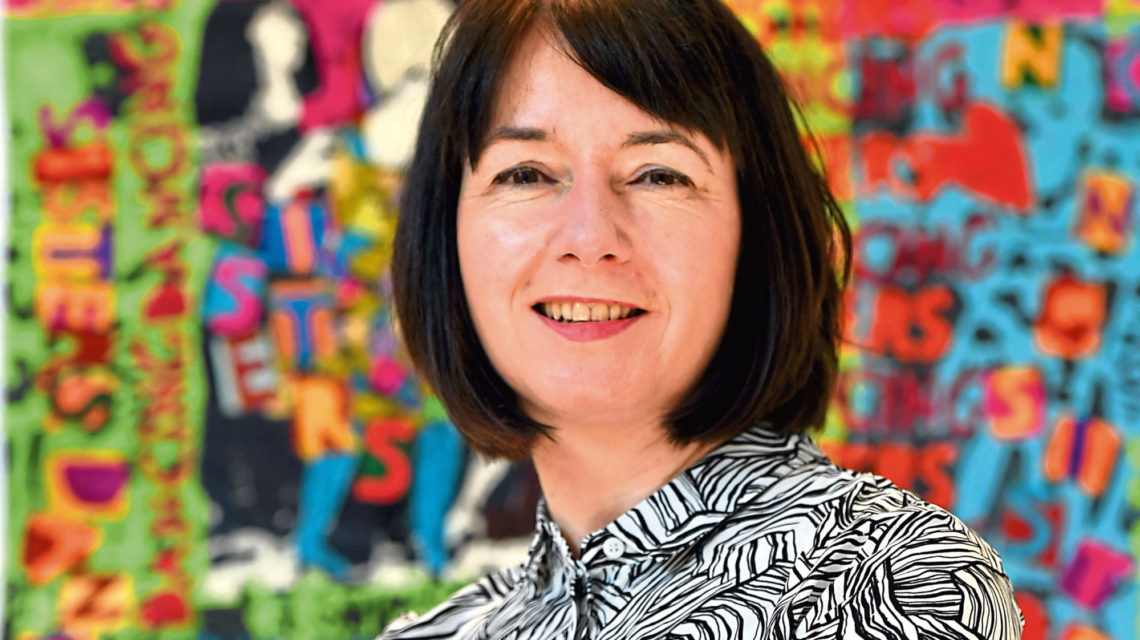 A bright neon pavilion encircling the Mercat Cross, a giant head of Archibald Simpson trundling through the streets and onlookers marvelling at things only they can see in Marischal Quad…
Little wonder people will be tempted to Look Again once Aberdeen's successful home-grown arts festival starts tomorrow, with 10 days of installations, performances, talks, exhibitions, events and crafters markets.
Look Again co-director, Hilary Nicoll, said the fifth year of the arts extravaganza, which continues until June 16, will be the biggest and best ever –spanning two weekends for the first time.
"We felt that with the one weekend people were just getting interested; word of mouth was spreading then it was over," she said.
"We thought by extending it, it would give people the chance to get there or to come back.
"Every year Look Again has become more embedded in the city and connected with more people. We've had more artists, designers and creatives wanting to be part of it."
And there is plenty happening during this celebration of the north-east creative sector and Aberdeen itself.
Events range from the large scale to the intimate at locations such as the Music Hall – which hosts a launch evening tonight – to the Castlegate and including Marischal Square.
Ms Nicoll said: "It really is shining a light on creativity in the city in an amazing way."
Two of the keynote projects for Look Again are at city centre landmarks.
Love At First Sight, by artist Morag Myerscough, working with city spoken word artist Jo Gilbert is a large-scale, neon-painted structure, part pavilion, part stage, around the Mercat Cross.
Boasting patterns and poetry it has a personal love story at its heart, said Ms Nicoll.
"Although she's a London-based designer, her parents met and fell in love at first sight in Aberdeen. Morag was very moved to come to Aberdeen.
"She shied away from making her project all about her parents, but couldn't resist it and it's really powerful."
In Marischal Quad, artist John Walter's The Fourth Wall is an immersive virtual reality work.
"There will be VR headsets through which you will view this amazing work that John has made," Ms Nicoll said.
"He has created 13 immersive environments based on different reimaginings of Marischal Quad with amazing saturated colour and he has created a quirky soundtrack to go with it.
"We tried it a wee while ago and I have never experienced anything like it"
There will be five stations in the Quad for people to experience the artist's vision.
"Participants immediately become performers, sitting in brightly coloured masks on brightly coloured mats, moving their heads around, looking around them.
"It will be quite a surreal experience," said Ms Nicoll.
There is much to seek out beyond the showcase works.
She added: "There is Caro & Karo Taxi, a really interesting project by a very recent graduate of Gray's School of Art, Karolina Bachanek.
"She's brought a Polish car to Aberdeen as a taxi service and mobile gallery.
"This car is an absolute icon of Eastern European nostalgic design and is stopping people in their tracks because it is so unusual to see it here."
There are also mobile works moving around the city, such as The Mobile Ploposal Machine by Ellon-based artist Craig Barrowman.
"It's the giant head of Archibald Simpson, the man who made Aberdeen look like Aberdeen," said Ms Nicoll.
"Archie will be on wheels and in his head will be a mobile studio where Craig will ask the public to propose their own public art projects and print out their ideas."
"We want people just to engage with Look Again and there are so many ways to do it," she added. "The hub will be at Belmont Filmhouse and you can pick up brochures there,"
"We have lots of amazing volunteers out and about who will be happy to chat and show you where the next thing is."
For more information, visit lookagainaberdeen.co.uk