Event to mark end of Aberdeen's Dolphinwatch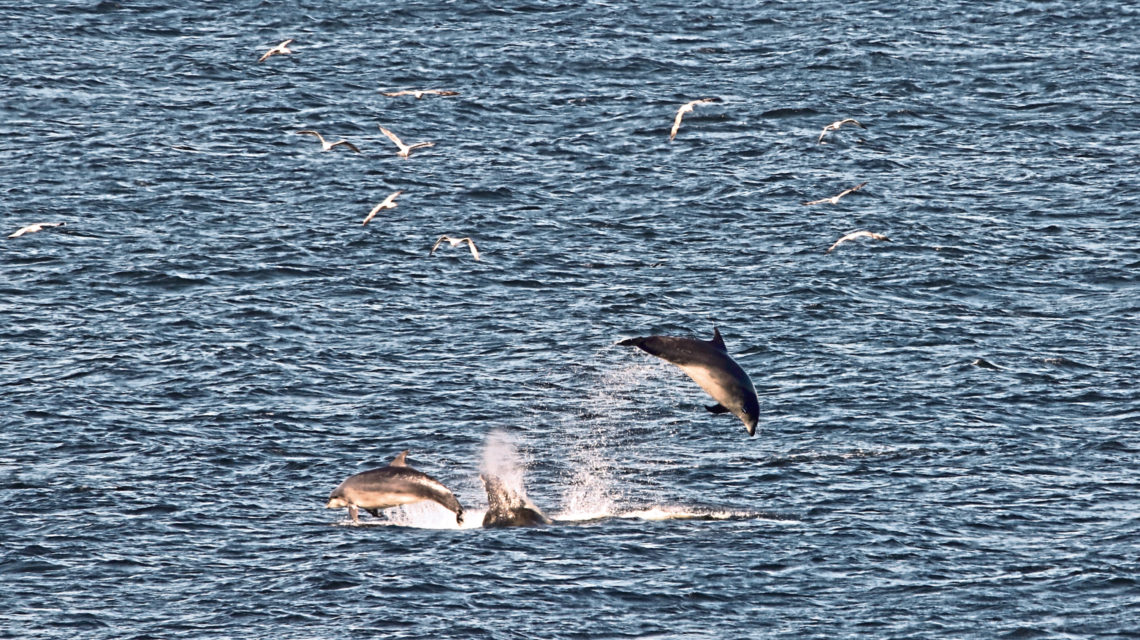 A big picnic is to be held to mark the end of this year's Dolphinwatch event.
The RSPB Dolphinwatch has invited members of the public to a Big Wildlife Picnic tomorrow to mark the grand finale of this year's programme of events.
The team, which educates visitors about wildlife living on the coast of Aberdeen, will be providing games and activities such as minibeast hunts and rockpooling to mark the end of the season.
Emily Burton, visitor experience officer, said: "I am sad that Dolphinwatch viewing is coming to an end as I have had a wonderful time this summer meeting amazing people and seeing dolphins nearly every day that have been at Torry Battery.
"However, I am excited about the picnic.
"This is the perfect chance to get together with family and friends outdoors and enjoy the amazing nature we have on our doorstep.
"I am also hoping to be impressed by people's efforts to try to create litter-free lunches."
The event will take place at Torry Battery from noon until 3pm tomorrow.
Participants are asked to bring picnic lunches, blankets or chairs to the outdoor event.
Torry Battery is one of the best places in Europe to see bottlenose dolphins.