Brush with top artist at Aberdeen's Nuart festival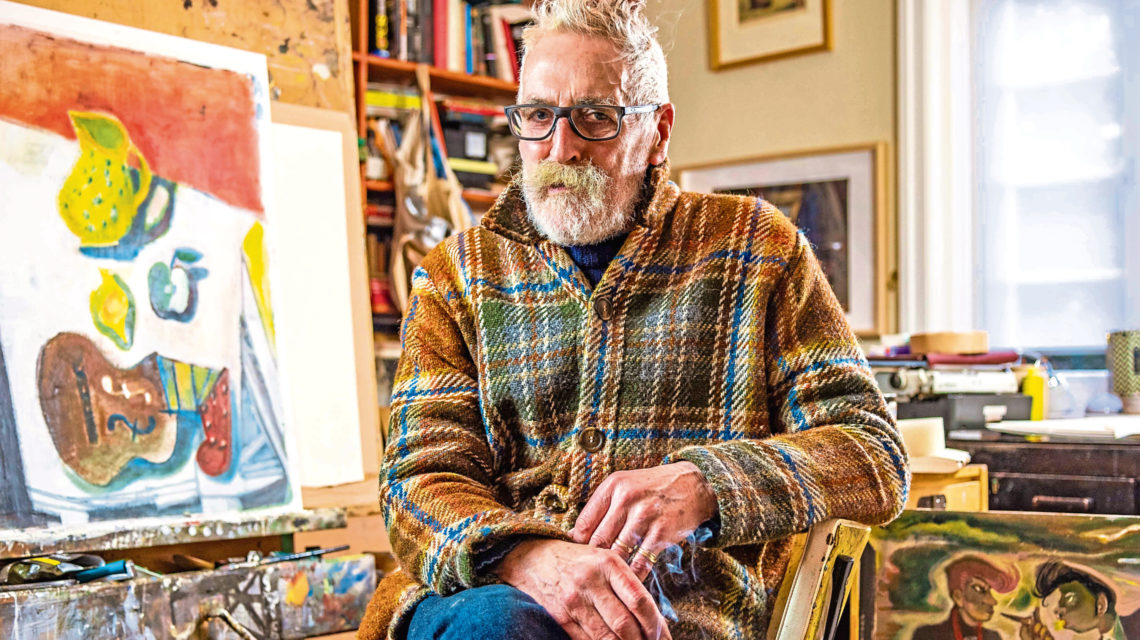 The man described as "Scotland's favourite artist" is to talk about his life and career during an Aberdeen street art festival.
John Byrne will take part in an "In Conversation" event at Nuart next month.
The artist – who is also the acclaimed writer of TV dramas Tutti Frutti and Your Cheatin' Heart – said he was looking forward to the event at the Belmont Filmhouse.
With a career spanning more than 60 years, his art has adorned walls, theatre roofs and pop culture – through album covers for the Beatles and Gerry Rafferty – as well as critically acclaimed paintings which hang in galleries and private collections around the world.
He said: "Back in the late 1960s and 1970s, the street artists of New York caught my eye.
"I loved the idea of finding a derelict building and using it as a canvas for my art.
"That's why I did the gable end in Glasgow – I wanted something big to paint on to see if I could do it.
"Something that would be seen by people from passing cars on the motorway, so the gable end was an ideal site, as you could see it from the Clydeside Expressway.
"So, more than 40 years after I did the mural, I'm looking forward to seeing what the artists are up to in Aberdeen.
"When it comes to street art, people should expect the unexpected.
"I'm sure people will be curious to hear what I think. I'm sure I will get asked all sorts of interesting questions, which is what I enjoy."
The April 18 talk, including an audience Q&A, opens this year's Nuart Plus series of artist talks, lectures, debates and film screenings and is expected to sell out.
Martyn Reed, director and curator of Nuart, said: "I feel a strong affinity to John Byrne and I'm absolutely honoured we'll be opening proceedings with his talk."
Adrian Watson, chief executive of Aberdeen Inspired, said: "John Byrne is a pioneer of the art world and we are honoured he will play a part in the fantastic range of events planned for the Nuart Aberdeen weekend."
Councillor Marie Boulton, Aberdeen City Council's culture spokesperson, said: "John Byrne will add a new and exciting dimension to the 2019 programme and it will be fantastic to get his views and insight.
Thirteen artists from across the world are set to descend on Aberdeen for the Nuart event, which runs from April 18-21.
Tickets for the John Byrne event can be reserved online or in person at the Belmont Filmhouse.